When it comes to choosing the right chainsaw for your needs, one of the biggest decisions you will have to make is whether to go with a top handle or rear handle chainsaw. Both options have their pros and cons, and understanding them will help you make an informed decision.
A top handle chainsaw is generally lighter and more compact than a rear handle chainsaw, making it ideal for those who need to work in tight spaces or climb trees. It offers better agility and maneuverability, allowing users to easily navigate through branches. On the other hand, a rear handle chainsaw tends to be more powerful and suited for heavy-duty cutting tasks. It provides better balance and control when working on larger trees or logs.
Ultimately, the choice between a top handle and rear handle chainsaw depends on your specific needs and preferences. If you are primarily doing small-scale pruning or trimming jobs where mobility is key, a top handle chainsaw may be your best bet. However, if you are tackling larger projects that require extra power and stability, a rear handle chainsaw might be more suitable. Consider factors such as job requirements, comfort level while operating different models, safety features offered by each type before making your final decision.
What is a top handle chainsaw?
A top handle chainsaw is a versatile tool designed for arborists and professionals who work in tree maintenance. Unlike its counterpart, the rear handle chainsaw, the top handle variant features a compact design that allows for easy maneuverability in tight spaces. This makes it an ideal choice for pruning branches or cutting down small trees.
One of the major advantages of a top handle chainsaw is its lightweight construction. With reduced weight, operators can maintain control over the tool with ease, minimizing fatigue and reducing the risk of accidents. Another significant benefit is that top handle chainsaws are specifically designed to be used one-handedly, enabling users to climb trees while still having full control over their equipment.
While rear handle chainsaws excel in heavy-duty tasks such as felling large trees or cutting firewood on flat ground, top handle models shine in elevation-related situations. They offer improved stability when working at heights and allow for better balance between body position and saw placement during vertical cuts. This level of precision can be crucial in ensuring safety and accuracy while performing delicate tasks like climbing or shaping foliage.
A top handle chainsaw offers unique advantages tailored specifically to arborists and tree care specialists who need a nimble yet powerful tool for their demanding line of work. Its compact design, lightweight construction, and one-handed operation make it an essential companion when working at heights or navigating confined spaces where larger models might prove unwieldy.
While not suitable for all applications requiring a chainsaw, when used appropriately, a top handle chainsaw can greatly enhance efficiency and productivity in arboriculture. Its specialized features, such as a shorter guide bar and improved balance, allow for greater control and maneuverability in tight spaces or when working from elevated positions.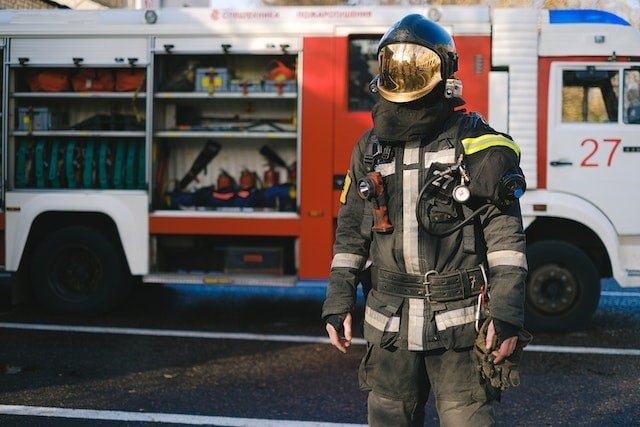 What is a rear handle chainsaw?
When it comes to chainsaws, one of the key design features is the handle placement. Rear handle chainsaws, as the name suggests, have the handle positioned at the rear of the saw. This design provides excellent balance and control over the tool while cutting through branches or felling trees. The operator can easily grip and maneuver with precision, making it an ideal choice for professional loggers or homeowners tackling heavy-duty tasks.
One of the notable advantages of a rear handle chainsaw is its versatility in various cutting positions. With this type of chainsaw, you can cut vertically, horizontally, or even from above your head without sacrificing stability or comfort. The ability to work in different angles and orientations opens up possibilities for more efficient tree trimming or branch removal tasks. Whether you're working high up on a ladder or down on the ground level, a rear handle chainsaw ensures that you have full control over your cuts while reducing fatigue and increasing safety.
Moreover, rear handle chainsaws often come packed with additional features such as anti-vibration technology and easy-start mechanisms. These innovations make them not only powerful tools but also user-friendly ones. Furthermore, some models include chain brakes that automatically stop rotation when kickback occurs – a life-saving feature during unexpected encounters while using these heavy-duty machines.
A rear handle chainsaw offers superior balance and control due to its ergonomic design that places emphasis on user comfort and safety during operation. Whether you're a professional logger or homeowner looking to tackle ambitious outdoor projects, choosing a rear handle chainsaw is a wise choice. These high-performance tools are specifically designed to provide maximum efficiency and precision in cutting through even the toughest materials. With their advanced features and robust construction, they can effortlessly handle large logs and branches with ease.
Pros and cons of top handle chainsaws
When it comes to chainsaws, one important decision is whether to go with a top handle or rear handle model. Top handle chainsaws, popular among professional arborists and tree climbers, offer several advantages. Firstly, their lightweight design makes them easier to handle and maneuver in tight spaces. They also provide better visibility, allowing users to see exactly where they are cutting. Additionally, top handle chainsaws are generally more compact and can be used one-handed, making them ideal for working at heights.
However, like any tool, top handle chainsaws have their downsides as well. One major drawback is that they require specialized training and certification due to the increased risk of accidents while working at heights. They are not recommended for beginners or those who are not experienced tree climbers. Another disadvantage is that top handle models tend to have less power than rear handle chainsaws, which may limit their capability for larger jobs or cutting through harder materials.
In conclusion, the choice between a top handle or rear handle chainsaw ultimately depends on the specific needs and experience level of the user. If you're a professional arborist or tree climber in need of a lightweight and nimble saw for precision work in challenging environments, a top-handle chainsaw could be your best bet.
However, if you require more power and versatility for heavy-duty cutting tasks or lack certification for working at heights, a rear-handle model may be the safer choice. It's always essential to consult with an authorized Husqvarna Canada dealer to determine which chainsaw model is best suited for your individual needs. They can provide expert advice and guidance based on your specific requirements and skill level.
Pros and cons of rear handle chainsaws
While rear handle chainsaws have their benefits, they also come with some drawbacks. One of the advantages of rear handle chainsaws is that they are typically more powerful than top handle models. This makes them better suited for heavy-duty tasks such as felling large trees or cutting through thick logs. Additionally, the weight distribution of a rear handle chainsaw enables the user to have more control and stability while cutting.
However, one of the main downsides of using a rear handle chainsaw is its increased weight compared to top handle models. This can make it more tiring to use for extended periods or when working in awkward positions. Rear handle chainsaws are also generally larger and bulkier, which can make maneuvering in tight spaces or pruning branches more challenging.
Another consideration is safety. Rear handle chainsaws require users to hold them with both hands due to their increased power and size. This may limit access to certain areas that may require single-handed maneuvers. Additionally, operators need proper training and experience before operating a rear-handle model as mishandling it could lead to accidents or injuries.
In conclusion, while rear-handle chainsaws offer superior power and control for heavy-duty tasks, they may not be suitable for all users depending on factors such as physical strength or intended application. It's important for individuals to carefully consider their specific needs and capabilities before deciding between a top-handle or rear-handle chainsaw option. Ultimately, the choice between a top-handle or rear-handle chainsaw should be based on individual circumstances and preferences.
Which chainsaw is best for you?
Determining which chainsaw is best for you largely depends on your needs and preferences. If you are a professional arborist or logger, then a top handle chainsaw may be the better option for you. These compact and lighter weight saws offer increased maneuverability and can easily be used in tight spaces such as when pruning limbs up in trees.
On the other hand, if you are a homeowner who occasionally needs to cut firewood or trim branches around your yard, a rear handle chainsaw might be more suitable. These saws are generally heavier but provide more power and stability. They are typically easier to start and operate, making them ideal for those with less experience or strength.
Ultimately, the decision between a top handle and rear handle chainsaw boils down to individual factors like skill level, intended use, and personal comfort. It's essential to consider these aspects before making a purchase as it will allow you to choose the best tool that aligns with your specific requirements. Remember, investing in the right chainsaw can make all the difference in both efficiency and safety during your cutting tasks.

Meet Khurram Raheel Akbar our senior content writer.  With over 10 years of experience in the field of content writing, Raheel, has established himself as an expert in creating engaging and informative content. His exceptional writing skills have enabled him to craft compelling stories that resonate with audiences across a variety of industries. Raheel's writing style is concise, clear, and impactful, making him a go-to writer for any business looking to enhance its brand's online presence. His dedication to staying up-to-date with the latest trends and strategies in content marketing allows him to create relevant and informative content that drives traffic and increases conversion rates. Raheel's passion for writing is matched only by his commitment to delivering exceptional results to his clients. Whether you're looking to revamp your website, launch a new product, or establish your brand's voice, Raheel is the senior content writer you need to bring your vision to life.