A review management system is a weapon that every brand or business can't ignore anymore. You will be surprised to know that around 80 to 85 percent of online buyers research before purchasing anything online. Buyers get encouraged to purchase anything which has positive reviews. Most of the buyers feel hesitant to buy anything if they notice any negative review of the brand or product. So online review is a big issue for your brand value. It increases traffics, sales and it is helpful to grow your business. Keep reading this article to know more about online review management system.
Benefits of Review Management Tools
If you are a business owner, you have to follow some steps to keep your business profitable and long-lasting. Without following smart steps, you can't even compete in this competitive world. You have to know top marketing strategies so that you can skyrocket your business. A review management system is such an effective and efficient strategy. Here are the benefits of using review management tools.
Make Your Business SEO Optimized
Online businesses constantly rely on SEO. Besides, local SEO plays a huge role in some businesses. Organic SEO brings your business to the clients who are in demand. Also, the contribution of review management tools to increase the local popularity of the brand is outstanding. It enhances the closeness of your business with the local consumer. As a result, your business gets good feedback and recognition. It helps to rank your business on Google. Because Google not only notices the brand value but also follow the intimacy between client and brand.
Time management is a vital topic for a business owner. Because responding at the right time is an emergent issue to a successful business. However, due to the busy schedule, it is not possible to respond on time. On the other hand, a consumer always sets the time of his purchase. If he does not get a proper response within this limited period, he becomes unsatisfied and negative thoughts come to the consumer's mind.
And this harms your business. And your brand impressions start to decrease. So what is the solution in this regard? Review management tools are the solution to this dilemma. It helps to manage your clients in many things from timely response to making an appointment and collecting reviews.
Increase Your Brand Value
Consumers who relied on the mouth to mouth recommendations now rely on online reviews to buy things. ​​Google rankings also give an idea about your business quality to your consumers. And good rank comes from good reviews. And if your business is full of negative feedback, sympathy with you! Because with negative feedback, your business can't go so far. Your potential clients will also turn away promptly. They will lean to the other brands. So the review management tools are quite efficient to get out of such risks. It will enable you to collect positive reviews and increase your brand value.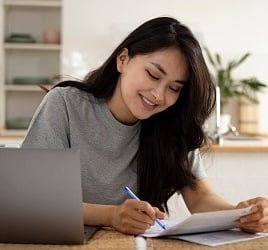 Amanda Byers is a graduate of Columbia, where she played volleyball and annoyed a lot of professors. Now as Zobuz's entertainment and Lifestyle Editor, she enjoys writing about delicious BBQ, outrageous style trends and all things Buzz worthy.