Everyone knows that Florida is known as the Sunshine State, but did you know there's also a Sunshine City? It's true! The beautiful St. Petersburg, Florida, holds the world record for most consecutive days of sunshine, with 768 days straight of sunny skies.
So there's no question that St. Petersburg has great weather, but the weather is just the start of the great things St. Pete has to offer. It also provides visitors with a bright, vibrant atmosphere and tons of things to do!
There are so many fun things to do in St. Petersburg, in fact, that it can be tough to narrow it down if you only have a few days to spend in the area. But don't worry, we've got you covered!
To learn all about St. Petersburg's must-see attractions, just keep reading.
1. The Dalí Museum
For art lovers of all ages, the Dalí Museum is a can't-miss attraction. The awe-inspiring glass building is a work of art in itself, and within its walls is the largest collection of Salvador Dalí's works outside of Spain.
After paying the admission fee, you have the option to wander freely or take a free guided tour through Dalí's strange sea of surrealism art.
2. Weedon Island Preserve
You can't visit Sunshine City without spending a little time in the sun! The Weedon Island Preserve offers more than 3,000 acres of hikes, walks, fishing, kayaking, bird-watching, and other interactive exhibits.
When you're ready for a break, you can take a seat in one of four picnic areas to take in the sights and sounds of the aquatic and upland ecosystems while you enjoy your lunch.
3. Fort De Soto Park
Though about half the size of the Weedon Island Preserve, Fort De Soto Park supplies its visitors with just as much fun. You'll find this park at the top of many lists of things to do in St. Petersburg – and for good reason!
With 7 miles of waterfront, a 4-mile walking trail, a historic fort, kayak rentals, and picnic and camping grounds, you can spend a whole day soaking up the sun.
4. Chihuly Collection
When you've had your fill of spending time outside, you can cool off in the huge 10,000-square-foot building that houses the permanent collection of Dale Chihuly. The intricate glasswork sculptures are so stunning, they'll take your breath away even if you don't consider yourself an art lover.
If inspiration strikes, you can stop in for a 30-minute session with a demonstration artist and create your own blown glass masterpiece!
5. St. Pete Beach
Last but not least, we couldn't talk about why you should visit Florida without mentioning St. Pete Beach.
One of the most beautiful beaches in all of Florida, the St. Pete Beach community is home to pristine beaches, a variety of water sports, and some of the state's top hotels, restaurants, and businesses!
From funky local shops to art galleries, you won't run out of places to visit around St. Pete Beach. If you're looking for more information on St. Pete's bustling businesses, you can read more here.
Enjoy the Sunshine State With These Fun Things to Do in St. Petersburg
As you can see, there's something for everyone in St. Petersburg! By adding some (or all!) of these fun things to do in St. Petersburg to your vacation bucket list, you're sure to have an unforgettable trip.
And keep in mind that this doesn't even scratch the surface of all the exciting things there are to do in the sunshine state. For more vacation inspiration, take a look at our blog!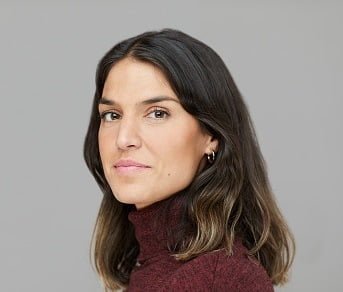 Lisa Eclesworth is a notable and influential lifestyle writer. She is a mom of two and a successful homemaker. She loves to cook and create beautiful projects with her family. She writes informative and fun articles that her readers love and enjoy.