There is a wide variety of choice available to you when it comes to selecting the treadmill that will be most beneficial to your exercise programme. Curved treadmills and motorised treadmills are two of the most popular options available on the market today. Both options come with their own set of advantages and perks, but which one is going to be more beneficial to you in the long run? As a means of assisting you in making an educated choice, the purpose of this article is to compare and contrast two distinct types of treadmills: curved treadmills and motorised treadmills.
Table of Contents
What do you mean by a curved treadmill?
Curved treadmills, commonly referred to as non-motorized treadmills, are a relatively recent development in the field of fitness equipment. Curved treadmills, in contrast to conventional motorised treadmills, generate their own power and do not require the use of an electric motor in order to function. The belt of the treadmill has a curved surface, which causes it to have a little slope that responds to the movements of the user. Your level of exertion on a curved treadmill will affect both the pace at which you move and the level of difficulty of the workout.
The Many Benefits of Utilising a Curved Treadmill
Curved treadmills offer a number of key benefits, one of the most notable of which is that it is not necessary to plug them into an electrical outlet in order for them to function. Because of this, they are better for the environment and will save your energy use significantly.
Curved treadmills need more effort from your lower body muscles because they rely on your own body's power to move the belt rather than a motor. This results in greater muscular engagement. When compared to using a motorised treadmill, this gives you a more effective workout for your hamstrings, glutes, and calves.
Because of the greater effort required to operate a curved treadmill, you are able to burn more calories in a shorter amount of time than you could with a traditional treadmill. Because it provides a more strenuous workout, it is an excellent option for anyone who are wanting to maximise the number of calories they burn.
Improved Running Mechanics The curved surface of the treadmill supports a running motion that is more natural and promotes correct running mechanics. This results in improved running mechanics. It is excellent for injury prevention and helps develop the muscles in your legs at the same time.
What do you mean by treadmills with motors?
On the other side, motorised treadmills are the conventional kind of treadmills that are typically located in fitness centres and private houses. They get their power from an electric motor that turns the treadmill belt, and the console or control panel is where you make adjustments to the pace and incline of the machine.
The Benefits of Using a Motorised Treadmill
Convenience and Ease of Use: Because motorised treadmills are so simple to operate, they are frequently the option of choice for people who are just starting out. You are able to quickly alter the settings for both the speed and the slope to correspond to your preferences and current level of fitness.
training Programmes That Are Already established Many motorised treadmills come equipped with training programmes that are already established. These programmes offer a variety of exercises and can assist you in achieving particular fitness objectives. Hill climbs, interval training, and cardiovascular workouts are just some of the available possibilities within these programmes.
Cushioning and Shock Absorption: Cushioning and shock absorbing systems are commonly included into motorised treadmills. These systems help to lessen the effect that running or walking has on your joints. This feature may prove to be very helpful for people who have problems with their joints or who are healing from injuries.
Motorised treadmills, in contrast to curved treadmills, give speed and incline settings that are more or less constant throughout the machine. Because of this, you won't need to manually modify the intensity of your workout in order to keep up a consistent pace for the entirety of it.
Which Treadmill Is the Best Option for You?
In the end, your personal preferences, fitness goals, and financial situation will determine whether you go with a motorised treadmill or a curved treadmill for your workouts. When deciding what to do, you should take into account the following aspects:
Fitness Level: Curved treadmills are often more difficult to use since you are required to generate the running motion entirely on your own. This places a greater demand on your upper body strength and core stability. If you are new to working out or have little previous experience, a motorised treadmill can be a better alternative for you to begin with than other types of treadmills.
Consider how you intend to make use of the treadmill in your workout routine. A curved treadmill can provide a more strenuous workout, which is beneficial if you enjoy high-intensity interval training (HIIT) or want to put more of your attention on burning calories. A motorised treadmill can be all you need if your primary goal is to achieve a continuous state of cardio or to improve your walking speed.
Due to the one-of-a-kind design and additional amenities that come standard with curved treadmills, the price tag is typically higher than that of a motorised treadmill. Take a look at your finances and consider how much of an investment you are willing to make in a treadmill.
Conclusion
In a nutshell, curved treadmills and motorised treadmills both have their own unique benefits to offer, and they cater to a variety of exercise requirements. Curved treadmills provide a more strenuous workout, engage more muscle tissue, and simulate a more natural running experience than straight treadmills. On the other hand, motorised treadmills are not only practical and simple to operate, but they also come equipped with a wide range of functions and a number of different workout programmes. Before picking a choice, it is important to think about your current level of fitness, the purpose for which it will be used, and your budget.
FAQs
Are novices best served by treadmills with curved decks?
Because of the fact that they are self-powered, curved treadmills might present newcomers with a greater challenge. If you have never used a treadmill before for running or walking, it is strongly suggested that you begin with one that has a motor.
Do motorised treadmills call for assembly when purchased?
Yes, the vast majority of motorised treadmills call for some degree of assembly. On the other hand, they typically come packaged with comprehensive instructions and all of the instruments required for speedy assembly.
Could I walk on a curved treadmill instead of a regular one?
Absolutely! Curved treadmills can accommodate both walking and running workouts equally effectively. Your pace and level of effort will determine the degree of difficulty of the workout.
Do motorised treadmills come with incline levels that can be adjusted?
The answer is yes; motorised treadmills often come with incline levels that may be adjusted. This provides you with the opportunity to imitate jogging or walking uphill or downhill, so adding diversity to your workouts.
People who have troubles with their joints, such as arthritis, can they use curved treadmills?
When compared to regular motorised treadmills, curved treadmills offer a running experience that is closer to that of jogging outdoors while also reducing the impact of running on joints. However, if you have specific joint concerns, you should talk to a healthcare practitioner before beginning any fitness routine. This will help ensure that you get the best possible treatment for your joints.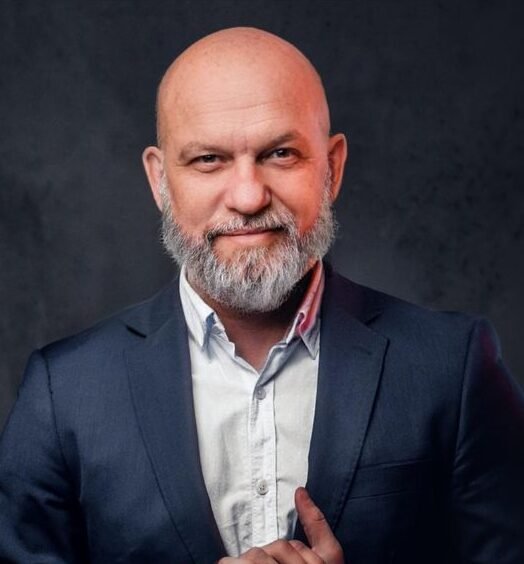 Rene Bennett is a graduate of New Jersey, where he played volleyball and annoyed a lot of professors. Now as Zobuz's Editor, he enjoys writing about delicious BBQ, outrageous style trends and all things Buzz worthy.