For those seeking a natural edge in the quest for peak physical and mental performance, the ancient secrets of Cordyceps mushrooms have long held the key. Cordyceps mushroom coffee, a lesser-known but potent elixir, has emerged as a game-changer for athletes, fitness enthusiasts, and anyone seeking that extra spark in their daily activities. In this article, we'll uncover the unique ways in which Cordyceps mushroom coffee can empower your body and mind, turning you into the best version of yourself.
The Athlete's Dilemma: Physical Performance and Recovery
Every athlete, from professional to weekend warrior, grapples with the twin challenges of optimizing performance and ensuring speedy recovery. The demands of training, be it high-intensity workouts, endurance runs, or any physically taxing activity, can take a toll on the body. Overcoming fatigue and enhancing endurance are two pivotal aspects of the athlete's dilemma, and this is precisely where Cordyceps mushroom coffee steps in as a groundbreaking solution.
Cordyceps: Nature's Athlete Enhancer
Cordyceps mushrooms, particularly the Cordyceps sinensis species, are renowned in traditional Chinese medicine for their role in increasing endurance and fighting fatigue. For athletes, this is a game-changer. The secret to Cordyceps' power lies in its ability to improve oxygen utilization, enhancing the body's capacity to deliver oxygen to working muscles.
During exercise, muscles require a constant supply of oxygen to perform optimally. Cordyceps mushroom coffee facilitates this process, ensuring that your muscles receive the oxygen they need to endure strenuous physical activity. This unique ability not only enhances endurance but also reduces the sensation of fatigue, allowing athletes to push their limits further.
Mind Over Matter: Cordyceps and Mental Performance
Athletic success isn't solely about physical prowess; the mind plays an equally critical role. The ability to maintain focus, mental clarity, and even psychological resilience in the face of challenges can determine the outcome of any competition or personal fitness goal. Cordyceps mushroom coffee, with its impact on mental performance, provides a unique solution to this aspect of the athlete's journey.
Cordyceps mushrooms are considered adaptogens, a class of herbs that help the body adapt to stress, both physical and mental. The adaptogenic properties of Cordyceps can be particularly beneficial for athletes who often face the stress of competition, rigorous training regimes, and the pressure to perform at their best.
By promoting mental clarity and enhancing cognitive function, Cordyceps helps athletes maintain focus, make split-second decisions, and stay resilient in the face of adversity. The result is a significant boost in overall athletic performance.
Cordyceps Mushroom Coffee: The Perfect Blend
The combination of Cordyceps mushrooms and coffee may seem unconventional, but it's a pairing that offers unique benefits to athletes. Coffee, known for its natural caffeine content, provides an immediate energy boost. However, the caffeine crash and jittery side effects are a concern for many.
Cordyceps mushroom coffee, on the other hand, provides a balanced, sustained energy that's devoid of the typical caffeine crash. The combination of Cordyceps and coffee optimizes endurance, sharpens focus, and mitigates the negative side effects associated with caffeine consumption.
Moreover, the rich and earthy flavor of Cordyceps mushroom coffee makes it an enjoyable beverage for athletes to include in their pre-workout routine. It's not just a supplement; it's an indulgence that enhances the entire athletic experience.
A Marathon Success With Cordyceps Mushroom Coffee- Scenario Example
Consider the story of Sarah, a dedicated endurance athlete training for a marathon. Sarah incorporated Cordyceps mushroom coffee into her daily routine, particularly before her long runs. The results were nothing short of remarkable.
Not only did she experience a surge in endurance, allowing her to run longer and with more ease, but she also noticed a reduction in post-workout fatigue. Sarah's mental clarity and focus during her runs were sharpened, helping her maintain a steady pace and make crucial decisions in real-time.
With Cordyceps mushroom coffee, Sarah achieved her personal best in the marathon, and the experience wasn't just about performance; it was about the joy of the journey itself.
Cordyceps Mushroom Coffee Beyond Athletics
While Cordyceps mushroom coffee is undoubtedly a boon for athletes, its benefits extend beyond the realm of sports and fitness. For anyone seeking a natural energy boost and improved mental clarity in their daily lives, this elixir offers a unique solution. Whether you're a student striving for peak academic performance, a busy professional seeking a balanced work-life routine, or simply an individual eager to maximize their daily potential, Cordyceps mushroom coffee is a versatile and powerful ally.
Conclusion
In the quest for peak performance, be it on the field, in the gym, or in the demands of daily life, athletes and individuals alike are continually seeking that extra edge. Cordyceps mushroom coffee, with its unique ability to enhance endurance, reduce fatigue, and sharpen mental acuity, presents an opportunity to unleash your inner athlete in all aspects of life.
As nature's gift to the world of athleticism and well-being, Cordyceps mushroom coffee is a testament to the power of ancient wisdom reimagined for modern times. Whether you're chasing a personal fitness goal or looking to optimize your everyday performance, this elixir stands as a testament to the incredible potential that nature offers to those who seek to harness its gifts. With Cordyceps mushroom coffee, the peak of your potential is closer than ever before.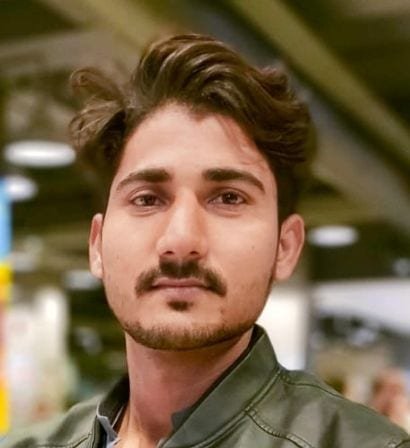 Arman Ali, respects both business and technology. He enjoys writing about new business and technical developments. He has previously written content for numerous SaaS and IT organizations. He also enjoys reading about emerging technical trends and advances.