Have you ever looked at yourself in the mirror and thought, "Ugh, that is not my body," or felt unhappy with your appearance? If so, then you might have body dysmorphia and need help.
What is BDD and who has it? Is it more common than you think among men? We are going to answer all of your questions about what is body dysmorphia men, who has it, and how to treat it.
This guide will walk you through the condition and the subtle signs.
Table of Contents
What is Body Dysmorphia?
Body Dysmorphic Disorder is a type of mental health problem that causes an individual to become excessively self-conscious over minor or imaginary physical flaws. In men, this can lead to having an excessively negative view of themselves, which may cause extreme levels of depression.
He may feel so insecure that he avoids certain social situations or activities. He may even go to extreme lengths to hide or camouflage the perceived defect.
This disorder is seen in individuals of all genders. It is particularly common in male athletes, especially those with high-performance expectations. Eating disorders in athletes, such as anorexia or bulimia, can be seen side-by-side with BDD.
What are the Symptoms Of BDD?
Symptoms can include obsessing over certain body parts, strong feelings of shame and disgust about body parts, and comparing oneself to others. Men are particularly affected by the disorder, as they may not feel that they fit the cultural standards of male beauty.
They may become fixated on perceived flaws such as skin blemishes, facial features, or physical features. If such symptoms manifest, it is imperative to seek professional help, as this disorder can lead to depression, suicide, and anxiety.
What Causes Body Dysmorphia in Men?
Causes of body dysmorphia in men can be complex and vary from person to person. Low self-esteem and feelings of inferiority may be contributing factors.
Men may often feel inadequate when compared to the perceived ideal or societal norm. It can be triggered by negative and critical comments, feelings of worthlessness, or trauma.
Treatments for Body Dysmorphia in Men
Body dysmorphia disorder in men is a serious mental health concern that warrants proper treatment. Treatment for BDD in men must be tailored to each individual affected and may include cognitive-behavioral therapy (CBT), psychotherapy, and medications such as antidepressants.
CBT helps men identify negative thought patterns and modify them into more positive ones, whilst psychotherapy is a useful tool in exploring the underlying causes of the disorder and improving relationships with others.
How to Manage Body Dysmorphia
To manage body dysmorphic disorder, it is important to focus on health instead of appearance. Exercise to maintain fitness and health goals, rather than to achieve a desired body weight or shape.
Practicing self-care, such as eating right, getting enough sleep, engaging in leisure activities, and finding a positive support system, can also help with managing this disorder. Taking care of yourself, both physically and mentally, is key to overcoming the challenges of this disorder.
Identifying Body Dysmorphia Men
Body dysmorphia men can have a debilitating effect on individuals' self-esteem and sense of well-being. Awareness of this issue is growing, however, there is still much more to do.
Mental health professionals are a lifeline for those struggling, so if you or someone you know need help, be sure to reach out and ask for support. There is hope for a healthy and happy life!
For more tips and tricks, check out our other blog posts.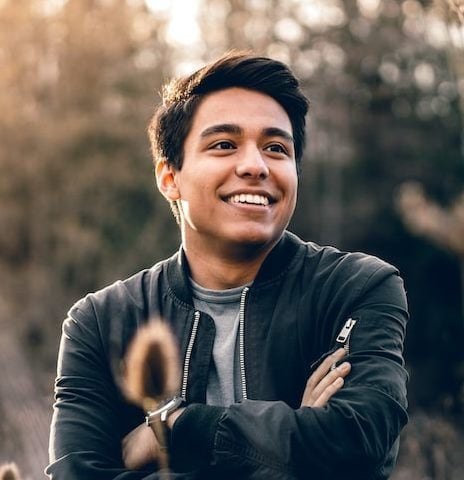 Wayne Probert is a senior reporter at Zobuz, covering state and national politics, and he is a grantee with the Pulitzer Center on Crisis Reporting. Before joining Zobuz, he worked as a freelance journalist in Kentucky, having been published by dozens of outlets including NPR, the Center for Media.