In today's fast-paced world of facility management and maintenance, keeping track of equipment, scheduling repairs, and ensuring smooth operations can be a daunting task. Thankfully, Computerized Maintenance Management Systems (CMMS) have emerged as a game-changer. CMMS, often referred to as Work Order Management Software, offers organizations a streamlined approach to maintenance, ultimately saving time and money. However, like any tool, its effectiveness depends on how you use it.
In this blog, we'll explore four tips to help you unleash the full power of CMMS, ensuring your facility runs like a well-oiled machine.
4 Proven Tips for Unleashing the Power of CMMS
The following proven tips will help you unleash the full power of CMMS:
Tip #1: Embrace the Data-Driven Approach
One of the most compelling features of CMMS is its ability to collect and analyze data. To harness its full potential, start by regularly inputting all relevant information into the system. This includes equipment specifications, maintenance schedules, and repair history. As CMMS accumulates data over time, it can identify patterns, predict equipment failures, and optimize maintenance schedules. By utilizing this data-driven approach, you'll not only reduce downtime but also extend the lifespan of your equipment, leading to substantial cost savings.
Tip #2: Customize Work Orders for Efficiency
CMMS offers the flexibility to create customized work orders tailored to your organization's specific needs. Take advantage of this feature to streamline your maintenance processes. Ensure that work orders include detailed information such as the type of task, equipment involved, required materials, and instructions for technicians. By providing comprehensive work orders, you empower your maintenance team with the necessary information to complete tasks efficiently, reducing errors and enhancing overall productivity.
Tip #3: Prioritize Preventive Maintenance
Efficient facility management relies heavily on proactive maintenance as its foundation. CMMS excels in helping you implement a preventive maintenance program. Set up recurring maintenance tasks within the system, including regular inspections, lubrication, and minor repairs. By addressing issues before they become critical, you'll prevent costly breakdowns and downtime, ensuring a smoother operation and happier stakeholders.
Tip #4: Foster Collaboration and Accountability
CMMS isn't just a tool for maintenance personnel; it's a platform for collaboration across your organization. Encourage all relevant departments, from maintenance to procurement, to utilize CMMS for their needs. By fostering a culture of collaboration, you ensure that everyone is on the same page, minimizing communication gaps and delays. Moreover, CMMS allows you to track each team member's performance, promoting accountability and excellence in your maintenance operations.
In conclusion, CMMS, or Work Order Management Software, is a powerful tool that can revolutionize how you manage maintenance and facilities. To unleash its full potential, embrace a data-driven approach, customize work orders, prioritize preventive maintenance, foster collaboration, and continuously train and adapt. By following these tips, you'll not only optimize your maintenance operations but also drive cost-efficiency and productivity, making your organization a shining example of effective facility management. Don't miss out on the transformative power of CMMS—start implementing these tips today and watch your facility management soar to new heights.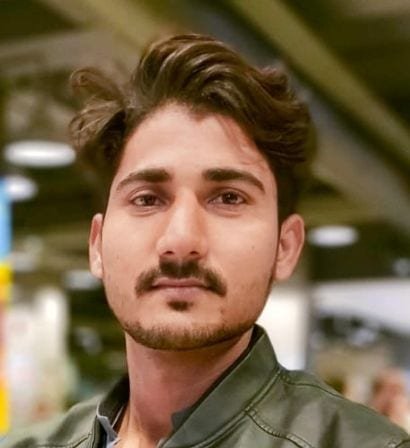 Arman Ali, respects both business and technology. He enjoys writing about new business and technical developments. He has previously written content for numerous SaaS and IT organizations. He also enjoys reading about emerging technical trends and advances.