In a world shrouded in mystery, secrets, and unanswered questions, there exists a profession dedicated to unraveling the enigma of human affairs and corporate mysteries alike – the Private Investigation Agency. While the concept of private investigators has often been romanticized in novels, movies, and television shows, the reality of these unsung heroes is far more intricate and essential in today's complex society.
From exposing infidelity in tumultuous relationships to safeguarding corporate interests from internal fraud, private investigators play a pivotal role in uncovering truths and providing clarity when it seems elusive. In this comprehensive blog post, we delve deep into the world of private investigation agencies, shedding light on their indispensable services, ethical standards, and the crucial role they play in our lives.
Join us on this investigative journey as we explore the inner workings of private investigation agencies, discover the qualities that define a reliable agency, and learn how to choose the right investigator for your unique needs. We'll also examine real-life case studies, dispel common myths, and navigate the intricate web of regulations that govern this intriguing profession. As we venture into the future, we'll explore emerging trends in the field of private investigation, showcasing how technology and societal changes are shaping the investigative landscape.
Whether you're considering hiring a private investigator, seeking a career in the field, or simply intrigued by the world of secrets and surveillance, this blog post promises to be an enlightening guide through the intriguing realm of private investigation agencies. Let's unlock the doors to this clandestine world and reveal the truth that lies beneath the surface.
Private investigation agencies play a crucial and multifaceted role in society, offering a range of services that are vital for both individuals and businesses.
Table of Contents
Their importance can be understood from various perspectives.
Legal and Ethical Problem-Solving
Criminal Investigations: Private investigators often assist law enforcement agencies in solving criminal cases. They can gather evidence, interview witnesses, and conduct surveillance to help build cases against suspects.
Civil Litigation: In civil cases, such as personal injury or divorce proceedings, private investigators can collect evidence that supports a client's claim or defense, helping to ensure a fair legal outcome.
Corporate Security and Protection
Fraud Prevention: Private investigators help businesses detect and prevent various types of fraud, including employee embezzlement, intellectual property theft, and insurance fraud. This protection saves companies substantial financial losses.
Background Checks: Companies rely on private investigators to conduct thorough background checks on potential employees, ensuring that they hire trustworthy and qualified individuals. Check notary OKC for more details
Competitive Intelligence: Private investigators can gather information about competitors, helping companies make informed strategic decisions and maintain a competitive edge.
Personal and Family Safety
Infidelity and Matrimonial Investigations: Private investigators assist individuals who suspect their partners of infidelity. These investigations can provide closure or evidence for legal actions like divorce proceedings.
Child Custody Cases: In custody battles, investigators can gather information about a parent's fitness and conduct, helping courts make decisions in the best interests of the child.
Missing Persons: Private investigators can help locate missing persons, whether it's a lost family member or a debtor evading legal obligations.
Peace of Mind
For individuals and businesses facing uncertainty or suspicion, hiring a private investigator can provide peace of mind. Knowing that a trained professional is working to uncover the truth can alleviate stress and anxiety.
Efficiency and Expertise
Private investigators are experts in gathering information discreetly and efficiently. They have access to tools, databases, and techniques that the average person does not, making them highly effective in their work.
Confidentiality
Private investigators are bound by strict ethical standards and legal obligations to maintain the confidentiality of their clients. This ensures that sensitive information remains protected.
Due Diligence
Before entering into significant personal or business relationships, it's often wise to conduct due diligence. Private investigators can help assess the trustworthiness of potential partners, spouses, employees, or business associates.
Support in Complex Situations
Private investigators can provide support during challenging life events, such as estate disputes, insurance claims, or cases of harassment or stalking.
In summary, private investigation agencies serve as a valuable resource for individuals, businesses, and the legal system by helping uncover the truth, prevent fraud, protect interests, and ensure the safety and security of people and assets. Their services are instrumental in maintaining transparency, fairness, and justice in various aspects of our lives.
In conclusion, the world of private investigation agencies is one of both mystery and necessity. As we've journeyed through the intricate landscape of their services, ethical standards, and the pivotal role they play in our lives, it becomes evident that their importance transcends mere detective stories. These professionals serve as beacons of truth, guardians of justice, and protectors of our interests, whether personal or corporate. From solving complex cases to preventing fraud, providing peace of mind, and upholding legal standards, private investigation agencies are the unsung heroes working tirelessly behind the scenes. So, the next time you find yourself in need of answers, remember the dedicated men and women who make it their mission to uncover the truth, offering clarity in a world often obscured by shadows.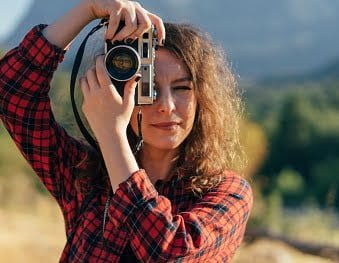 Andrea Parker is a reporter for Zobuz. She previously worked at Huffington Post and Vanity Fair. Andrea is based in NYC and covers issues affecting her city. In addition to her severe coffee addiction, she's a Netflix enthusiast, a red wine drinker, and a voracious reader.