For people who have pledged to keep their ethics in everything, beauty products may not be an exception. It is a commonly known fact that animal products and by-products are used in cosmetics. This might be a cringy revelation. Due to this fact, many companies have started to eliminate animal ingredients from their products and thus making 100% vegan cosmetics. Products like vegan Nail Polish, shampoo, etc., have also reached the market. For someone who just started exploring the world of vegan beauty, vegan and cruelty-free cosmetic products are the best options to make an ethical choice or a better one for the well-being of the planet. To understand what vegan beauty and cruelty-free cosmetics are, just go through some points.
Vegan and Cruelty-free Cosmetics
Though vegan and cruelty-free are words used interchangeably, they are essentially different. Vegan and cruelty-free cosmetics became popular nowadays as consumer demand has increased for vegan-friendly and animal cruelty-free products. Different mainstream and indie brands offer vegan and cruelty-free beauty products. Vegan cosmetics are 100% free of animal ingredients, animal-derived products or by-products. A vegan product can or cannot be cruelty-free and vice versa. Vegan-friendly cosmetics cannot always be cruelty-free as some of them are tested on animals. It is important to know how these labels are used by the cosmetic industry.
It should not be disregarded that vegan and cruelty-free labels are misused by many companies as there is no strict legal definition for these terms. So, if looking for vegan and cruelty-free beauty products, make sure that the claims of the company are genuine.
Vegan and Vegetarian
Vegan and vegetarian cosmetic products are also different. Vegetarian beauty products do not contain animal ingredients but animal-derived products like beeswax, honey, egg white, milk, etc. But vegan cosmetics are completely free of any animal products or by-products.
Vegan and Organic
Vegan cosmetics are not always organic or non-toxic.
It is a fact that the ingredients are mostly derived from plant resources. But many of them can be made or synthesised in a lab, thus making them non-organic. Synthetic vegan ingredients are used by many manufacturers because they are cheap compared to naturally-derived ingredients.
Why Vegan?
Vegan cosmetics are available for very affordable prices. Whether makeup or skincare products, vegan nail polish, shampoo or conditioner, they are budget-friendly beauty products. Also, switching to vegan cosmetics is a simple but powerful act of voting for a cruelty-free future. It is an ethical choice one would make to save the lives of animals who are made to die or suffer in the process of making cosmetic products.
Conclusion
One cannot avoid makeup because of the fact that it contributes to cruelty to animals. Switching to vegan-friendly cosmetics is the best alternative. Vegan and cruelty-free beauty products are now available everywhere. It can be brought online also. This conscious switching is the best step one can take towards saving the lives of animals. It is easy for companies to make false claims. So, choose certified vegan products and also don't forget to check on their ingredients.
The exponential growth in the vegan/cruelty-free cosmetics market is a good sign. This growth might be triggered by the increasing demand for organic cosmetics and the wider popularisation of veganism in the makeup industry.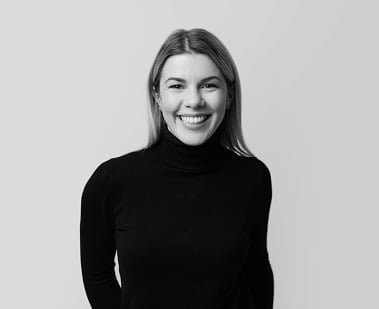 Nicole Ann Pore is a writer, an events host and a voice over artist. Travel, health, shopping, lifestyle and business are among the many subjects she writes about. Through quality and well-researched writing, she informs and even entertains readers about things that matter. She is also interested in film critiquing and filmmaking. Giving all the glory to God, Nicole graduated Cum Laude from De La Salle University Manila, Philippines with a Bachelor's Degree in Communication Arts.