Vintage watches are back in style and more popular than ever before. There's something special about wearing a watch that has decades of stories and history behind it. Hunting down a vintage watch can be an incredibly rewarding experience, but it does require some knowledge, effort, and patience. Here are some tips on how to track down your own antique timepiece treasure.
Where to Look for Vintage Watches
Antique stores and flea markets – These are go-to spots for finding vintage watches. Search through their jewelry sections and you may uncover some hidden gems. Flea markets in particular tend to have vendors that specialize in vintage watches and will have display cases full of options.
Online auction sites – eBay and other online auctions can be great sources for vintage watches. Search for specific watch brands like Omega, Rolex, or Seiko to find lots of listings. Make sure to check seller ratings carefully before bidding.
Collector forums & groups – Connecting with other vintage watch collectors online can open up new sources. Join forums and Facebook groups where collectors post watches for sale or trade. You may be able to score deals within a like-minded community.
Retro/vintage shops – Look for stores in your area that specialize in retro or vintage clothing and accessories. These cool shops often have a selection of vintage watches for sale that have been cleaned up and restored.
Estate and garage sales – Keep an eye out for estate and garage sales, where people often liquidate collections of jewelry and watches. You can uncover amazing vintage finds for bargain prices.
What to Look For in a Vintage Watch
A vintage watch should have a certain classic style and some historical significance. Here are some things to look for:
Swiss-made – Swiss watch brands like Omega and Rolex are highly desirable for their superior quality and craftsmanship.
Mechanical movement – Vintage watches with mechanical movements (as opposed to quartz) are appreciated for their intricate craftsmanship. Look for terms like "automatic" or "manual wind".
Military watches – Watches made specifically for military use like pilot's watches and field watches have cool vintage designs and history.
Chronographs – Vintage chronograph watches with stopwatch features are popular and valuable. Brands like Heuer and Breitling made excellent vintage chronographs.
Patina – The natural aging, wear, and patina on a vintage watch adds character. Don't shy away from signs of tasteful aging.
Dials and hands – The dial detailing and watch hands are part of the appeal of vintage watches. Look for clean unique dial designs and hands that suit the era.
Pay Attention to Condition
A vintage watch may look amazing, but you want to carefully inspect its condition. Check that:
The crystal is free of major scratches and cracks
The crown and buttons function properly
The watch hands all align correctly
The case back screws on tightly
There are no signs of rust or corrosion
It runs properly when wound
Having a vintage watch serviced and repaired by a professional can get it into better working order. Just factor the costs into negotiations on the purchase price.
With some dedicated searching and patience, you can experience the thrill of finding that perfect vintage watch. Following collectors, regularly visiting antique markets, and staying informed will lead you to horological treasures full of nostalgia and history. Happy vintage watch hunting!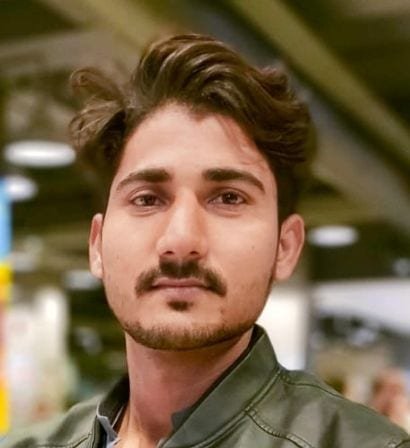 Arman Ali, respects both business and technology. He enjoys writing about new business and technical developments. He has previously written content for numerous SaaS and IT organizations. He also enjoys reading about emerging technical trends and advances.