Now more than ever, it seems more and more couples are waiting until they are ready to get married. And when that happens, there's an extensive checklist to go through. It's not just picking out a dress, a venue, a cake, and a photographer anymore. Couples also have to think about affording their wedding.
Between venues, catering, photography, cinematography, flowers, and more, there are many costs to consider. Luckily, we have a few suggestions if you're looking for some outdoor wedding ideas on a budget.
Please keep reading to learn about our must-have list of outdoor wedding ideas you should take advantage of for the big day.
Table of Contents
Choose an Affordable Venue
Choosing an affordable venue is one of the best outdoor wedding ideas for couples on a budget. Selecting an affordable venue saves you money for other essential aspects of your special day.
An outdoor events venue can add a touch of nature's beauty to your wedding, making it even more memorable. Look for places that offer stunning views and beautiful backdrops without breaking the bank. You can also search for public parks or beaches that allow for small weddings at a minimal cost.
DIY Decorations
DIY decorations have become popular in recent years, especially when planning a wedding on a budget. And when it comes to outdoor weddings, there are plenty of creative and affordable ideas.
Incorporate DIY decorations into your outdoor wedding, from handmade centerpieces to rustic signs. It can add a personal and charming touch to your special day.
With some imagination and basic crafting skills, you can create a beautiful wedding with unique decorations that will save you money and make your wedding day one-of-a-kind. Plus, the satisfaction of seeing your creations on display will make your wedding even more meaningful.
Minimalist Seating
Minimalist seating is becoming popular for outdoor weddings, especially for couples on a budget. With its simple and clean design, minimalist seating can add a touch of elegance and sophistication to any outdoor wedding without breaking the bank.
There are plenty of affordable options, from wooden benches and pallets to mismatched chairs. It still creates a charming and intimate atmosphere. This reasonable idea saves money and allows for more creativity and personalization.
Recycle and Repurpose
"Recycle and repurpose" may not be the first thing that comes to mind when planning an outdoor wedding, but it is one of the best ideas for those on a budget.
You can create a unique and ecological celebration by using items you already have or repurposing old ones. For instance, old mason jars can become charming centerpieces, and a vintage suitcase can serve as a card box.
You can also use recycled fabrics or burlap for table runners and decor. Not only will this save you money, but it will also add a personal touch to your special day.
Do Potluck or Food Trucks
One of the biggest challenges when planning a wedding is finding ways to stay within a budget without sacrificing quality. That's why having a potluck or food truck as part of an outdoor wedding has become popular. Not only does it save money on catering, but it adds a unique and casual touch to the celebration.
Guests can enjoy a variety of homemade dishes or delicious food truck options while mingling and celebrating the happy couple. It also allows for a more relaxed atmosphere, freeing the couple from the stress of a traditional plated meal.
Use Digital Invitations
One idea that can help cut down on costs is using digital invitations. In this digital age, paper invites can be a thing of the past. Digital invitations not only save money on printing and postage, but they also help to save time and effort for both the couple and their guests.
With digital invitations, couples can choose from various designs and customize the details to match their wedding theme. Plus, the added convenience of sending invitations means less hassle in addressing and mailing them out.
DIY Music
DIY music is becoming one of the most popular outdoor wedding ideas for couples on a budget. This option saves money on hiring expensive musicians and adds a unique and personal touch to the special day.
With a bit of planning and creativity, couples can create a memorable and romantic atmosphere with homemade music. The options are endless, from creating a personalized playlist to inviting talented friends and family to perform.
Simplify the Bar
One of the best ideas to consider is simplifying the bar. Instead of having a stocked open bar, opt for a smaller selection of signature cocktails or a limited selection of beer and wine.
It helps cut costs and adds a personal touch to your special day. Consider hiring a local bartender or setting up a self-serve station to save on staffing costs.
Rent or Borrow
When planning an outdoor wedding on a tight budget, it's essential to consider all your options for cost-saving ideas. One of the best ways to save money and still provide necessary amenities for your guests is to rent or borrow porta johns.
These portable toilets are cost-effective and deliverable to any location. This option will save you money on expensive bathroom rentals and ensure that your guests have access to clean and convenient facilities throughout the event.
With the money saved, you can put more towards other vital elements of your special day. Plus, the convenience of having portable toilets on-site means less hassle and stress for you as the host.
Renting or borrowing porta johns is an intelligent choice for affordable outdoor weddings. You can get a Porta John rental here to save money on your wedding.
Follow This Guide for Outdoor Wedding Ideas on a Budget
In conclusion, many outdoor wedding ideas on a budget can make your special day truly magical. From DIY decorations to choosing a natural and scenic location, creativity and careful planning can go a long way.
So start brainstorming and see how to create your dream outdoor wedding without breaking the bank. Don't wait any longer. Start planning your perfect budget-friendly outdoor wedding today!
Did you find this article helpful? Check out our other articles for more information.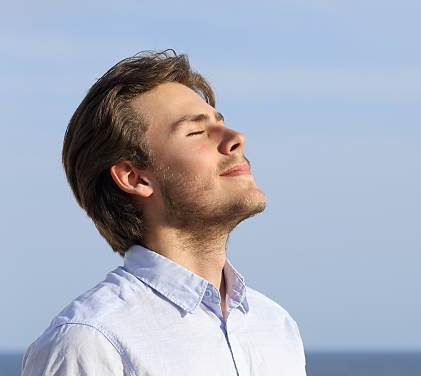 My name is Tom William a expert content creator and SEO expert having Proven record of excellent writing demonstrated in a professional portfolio Impeccable grasp of the English language, including press releases and current trends in slang and details.