Guns don't lose their value once you shoot them, and ammo is pretty much always going to be expensive. If you've never bought a used gun before, you may have some reservations about putting your money into purchasing from a seller who previously owned the gun in your hands.
However, guns are a staple to many American homes, and one should invest in increased safety for their family. The value of a gun is not going to go down with age. It is only going to increase in most cases with proper upkeep.
We are going to cover several tips for buying a used gun today so you will know what questions to ask the seller before you start owning a gun.
Table of Contents
Understand Your State's Gun Laws
Before buying, research the gun laws in your specific state and become familiar with them. Some states might require a permit, license, or registration for certain kinds of firearms. Some states may restrict dealers from selling certain types of firearms or to certain types of customers.
Check the age requirements, as many states have age restrictions, and some states also have qualifications for owning a certain type of gun.
Inspect Gun Specifications Before Buying
This includes researching the gun's make, model, barrel length, action type, and capacity, as well as checking for any external damage, such as scratches or dings. A gunsmith can help evaluate the condition of a gun before purchase.
It's important to know the history of the gun. Try to find out the number of rounds that have been fired from it, if it was used for hunting, or if any modifications have been made. Finally, always make sure to store the gun safely and securely following purchase.
Exercise Due Diligence When Choosing a Seller
Start by finding out if the seller is a licensed firearms dealer. If not, go on to ask for personal proof of ownership. Check the seller's reputation or ask other people who have bought from them. Also, inspect the gun yourself to make sure that all the components are made from quality materials.
Check for rust or damage, and if in doubt, get a gunsmith to take a look. Always make sure you carefully read any paperwork given to you with the gun. Request a proper Bill of Sale with the transfer and ensure that all relevant paperwork from that transfer is accurate and up-to-date.
Get a Training Certification
While it is possible to find the best guns through a local retailer or an online platform, there is no substitute for knowledge from a professional.
Quality firearm training courses can teach you the fundamentals of gun safety, handling, marksmanship, maintenance, and storage that are needed for any firearm.
They can also advise you which gun is best suited for your preferences and needs and can offer insight into making the best purchase possible. Through proper training, you will be empowered with the necessary information and experience to make informed decisions when considering a used gun.
Explore the Essentials of Buying a Used Gun
The best tips for buying a used gun are to examine the firearm thoroughly, understand the local laws, ask the right questions, and have a qualified gunsmith inspect the firearm. To ensure you have a great purchase, remember to follow these few guidelines when buying a used gun.
Did you find this article helpful? Check out the rest of our blogs!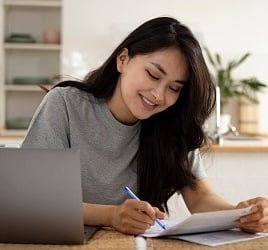 Amanda Byers is a graduate of Columbia, where she played volleyball and annoyed a lot of professors. Now as Zobuz's entertainment and Lifestyle Editor, she enjoys writing about delicious BBQ, outrageous style trends and all things Buzz worthy.