Are you trying to find something fun and productive to do in the new year? Checking into the local music shop and learning to play an instrument could be the answer you've been looking for.
Knowing what instrument to learn to play is as much a matter of personal taste as it is finding the right choice for your budget. If you have a busy household with several children, a wind instrument like the flute would be less inconvenient for everyone.
Keep reading for more information about how to choose the musical instrument you want to learn to play.
Consider Your Preferences
If you have a passion for seeing the big picture, you might consider becoming a conductor or learning to play the organ. If you enjoy focusing on the details, you might try the guitar or keyboards.
If you love nature and being outdoors, playing the flute or a stringed instrument like the violin may be a great way to explore your musical interest.
Whichever instrument you decide on, as long as you take the time to devote some practice to it, you'll make progress and eventually master it. The music you appreciate today is likely a result of listening to what your parents loved or what you heard on the radio. Either way, music can enter your soul without asking for permission. Thanks to drum percussion instruments, music has an underlying heartbeat that is constant throughout a song.
Look for the One with Your Technical Abilities
Ask yourself if you prefer to hear the sound of strings or brass, or if you like the sound of a low-pitched or high-pitched instrument. Once you decide on that, look at what instruments are available that match your technical abilities.
Think about the types of music you like to listen to and look for an instrument that plays in that style. Research tutorials and courses on the instrument and the best musical pieces for the type of instrument you have chosen.
By researching this, you can find the instrument that suits you the best and the one that you can have the most success playing.
Consider Your Time Constraints
If you have a lot of dedication and have the time to practice, learning an instrument like piano or guitar may be more suitable.
On the other hand, if you have limited time, looking into playing percussion instruments, such as a djembe or Cajon, may be more suitable as they require less practice time to obtain a good result.
Think of what fits in with your lifestyle and pick an instrument that suits your skill level. Consider how much time you can set aside to practice and how available you can make it for yourself. Good luck!
Consider Your Learning Style
If you are a visual learner, consider learning to play the piano or guitar. If you are a more tactile learner, you might opt for drums or the violin. When you are more of an auditory learner, woodwinds or any band instruments for any occasion.
If you are the type of person who loves to digitize, synthesizers and samplers may be the best choice for you. No one instrument trumps all the others; consideration of your learning style should be your guide.
Learn How to Choose the Best Instrument for Yourself Today
Learning to play an instrument is a great way to enjoy the creative process and add to your life skills. Whether it's the violin, drum kit, or guitar, practice and dedication can take you far.
Now that you've read this article, it's time to choose an instrument and start practicing to create a rewarding music experience. So, what are you waiting for?
Did you find this article helpful? Check out the rest of our blogs!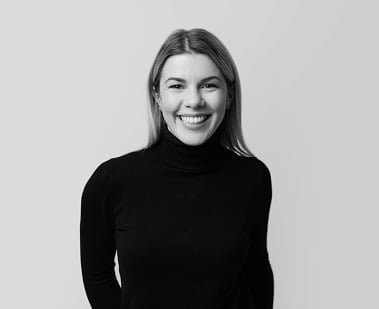 Nicole Ann Pore is a writer, an events host and a voice over artist. Travel, health, shopping, lifestyle and business are among the many subjects she writes about. Through quality and well-researched writing, she informs and even entertains readers about things that matter. She is also interested in film critiquing and filmmaking. Giving all the glory to God, Nicole graduated Cum Laude from De La Salle University Manila, Philippines with a Bachelor's Degree in Communication Arts.