Have you ever watched a mermaid gracefully gliding through the water in movies or books and wished you could experience that magical feeling? Well, you're not alone! Mermaid tails have swept the world of water enthusiasts, becoming a popular accessory for swimming, dressing up in costumes, and even performing in underwater shows. These fantastical creations allow individuals, regardless of age, to transform into these mythical creatures and experience the ocean in a whole new way. Young & old, equally like to wear mermaid tail swimsuits.
Table of Contents
Mermaid tails are not just about the aesthetic appeal; they've evolved into a subculture, encouraging a community of mermaid lovers to come together, share experiences, and make waves of fun memories. From children playing in their backyard pools to professional performers captivating audiences with their aquatic acrobatics, mermaid tails have found a special place in the hearts of many.
But with this surge in popularity comes the overwhelming task of choosing the perfect Mermaid tail. Amongst a wide range of mermaid tail varieties, how do you know which one is right for you? That's exactly what we're here to dive into today. We aim to discover the enchanting world of mermaid tails, explaining what they are and guiding you through the essential factors to consider when choosing your very own mermaid tail. So, whether you're a seasoned mermaid lover or just starting your aquatic adventure, read on to discover how to make the best choice and swim in style!
What is a Mermaid Tail?
A mermaid tail is a type of swimwear or costume that transforms the lower half of your body into the sleek shape of a mermaid. The concept of mermaid tails dates back centuries, inspired by mythical stories of mermaids and their mesmerizing aquatic lives. Over time, these mermaid tales have evolved from stories to tangible products, capturing the hearts of young and old alike. Everyone likes to wear a mermaid tail swimsuit to swim like a real mermaid. Today, mermaid tails have become a trend & a global phenomenon, encouraging people to bring out their inner mermaids and mermen and experience the water in a vibrant, playful manner.
Components of a Mermaid Tail
Understanding the structure & functioning of a mermaid tail is crucial to choosing the right one. Here's a breakdown of its main parts that will help you understand & choose the right mermaid tail according to your body size:
Fluke: This is the broad, fin-like part at the end of the tail. It looks like the tail of a real fish, providing propulsion in the water. The fluke is typically made of lightweight, yet durable materials to create a realistic and functional swimming experience.
Body: This part is the fabric that covers your legs, extending from the waist to the fluke. This part must fit snugly, ensuring efficient movement and safety in the water. The body of the mermaid's tail is often styled with colorful, intricate designs to enhance the magical experience & give the look of real scales.
Waist: This is where the tail sits on your body, securing everything in place. A good mermaid tail will have a comfortable, yet firm waistband to prevent slippage during use.
Each component plays a vital role in the functionality and overall experience of using a mermaid tail. The materials used in manufacturing range from spandex and nylon for fabric tails to silicone for more realistic, professional-grade tails. The choice of material affects not just the look and feel of the tail, but also its durability and performance in the water.
By understanding what a mermaid tail is and its essential components, you're one step closer to finding the perfect mermaid tail to embark on your aquatic adventures. Stay tuned as we dive deeper into the types of mermaid tails and how to choose the right one for you in the following sections!
Choosing the Perfect Mermaid Tail
Embarking on your mermaid journey is thrilling, and choosing the perfect mermaid tail is a big part of the adventure. Let's dive into how to pick a tail that not only fits like a dream but also ensures you're safe and stunning as you swim.
Mermaid Tail Sizing and Fit
A mermaid tail should feel like a second skin, snug and secure. To find your size, grab a measuring tape and jot down your waist, hips, and the distance from your waist down to your feet. Every mermaid tail brand has its sizing chart, so make sure you compare your measurements to theirs for the best fit.
A tight mermaid tail can hinder your movements, and a loose one can slide off, so double-check those measurements. If you're stuck between sizes or unsure, don't hesitate to reach out to the brand's customer service, they're there to help!
Mermaid Tail Safety Considerations
Safety should always be the top priority when it comes to mermaiding. Ensure that you are a confident and competent swimmer before using a mermaid tail swimsuit, as swimming with a tail is a full-body workout that requires strength and coordination.
Some mermaid tails come with quick-release features for easy removal in the water. Always look for tails that provide adequate propulsion and allow for natural movement. The professional swimmers share their experiences & give safety tips to swim with a mermaid tail. Always swim in safe and supervised areas. Practice swimming in your tail in shallow water before venturing into deeper waters.
Aesthetics and Mermaid Tail Design
Mermaid tails are all about expressing yourself. From oceanic blues and greens to glittering finishes, find a design that speaks to you. There's a rainbow of options out there, so have fun exploring until you find your favorite. Some manufacturers offer customizable tails, allowing you to select specific colors, patterns, and fluke designs.
Mermaid Tail Budget and Pricing
Mermaid tails come in a wide range of prices, depending on the type and quality of the tail. Fabric tails are generally the most affordable, starting at around $50. Silicone tails are at the higher end, ranging from $100 to $500 or even more. Hybrid tails fall in the middle, providing a balance between cost and quality. Materials, craftsmanship, and the level of customization all play a role in the final price of a mermaid tail. If you're planning to buy a mermaid tail for you then look out for sales and discounts, especially during off-seasons. Consider purchasing a pre-owned tail from a reliable source if you're on a tight budget.
Mermaid Tail Maintenance and Care
Ensuring the longevity and pristine condition of your mermaid tail requires regular maintenance and proper care. Just like any cherished item in your wardrobe or sports equipment collection, your mermaid tail deserves attention and care to keep it looking and functioning at its best.
Cleaning and Storage:
First and foremost, cleaning your kids mermaid tail after each use is crucial. Saltwater, chlorine, and natural oils from your skin can degrade the materials over time, leading to wear and tear. Rinse the tail thoroughly in cool, fresh water after each swim. Make sure to turn it inside out to clean both sides properly. Gentle hand washing with a mild soap can help remove any lingering residue. Be cautious; vigorous scrubbing or the use of harsh detergents can damage the material.
Once clean, allow your tail to air dry completely before storing it. Avoid direct sunlight or heated areas as they can cause the colors to fade and the material to degrade faster. Find a cool, dry place for storage. Hanging it up is a good option to prevent creases and maintain its shape.
Repair Tips for Minor Damages:
Accidents happen, and your mermaid tail might get minor nicks or tears. Don't worry; small damages are usually fixable. For fabric tails, a basic sewing kit and some patiene can work wonders. Stitch up small tears carefully to prevent them from getting bigger. If your tail is silicone, special silicone adhesives are available to patch up small cuts. Make sure to follow product instructions closely for the best results.
Lifespan and Durability:
The lifespan of your mermaid tail depends on its material and how well you take care of it. Fabric tails are more prone to wear and tear but are also easier to repair. Silicone tails are more durable but can be more challenging to fix if damaged. With proper care, a quality mermaid tail can last for several years, providing countless hours of enjoyment.
Investing in a high-quality mermaid tail and following these maintenance tips will ensure that you get the most out of your underwater adventures. Proper care not only prolongs the life of your tail but also ensures safe and enjoyable use. Happy swimming, and treasure your mermaid tail like the unique and magical item it is!
Your Mermaid Adventure Awaits
In the mesmerizing realm of mermaid tails, your aquatic adventures will be filled with enchantment and joy. Equip yourself with the right knowledge to choose, maintain, and care for your tail, ensuring countless hours of underwater delight. Dive in with confidence, embrace the mermaid community, and remember, that every splash you make adds a bit of magic to the world. Share your experiences, seek advice when needed, and most importantly, never stop swimming towards your dreams. Happy mermaiding!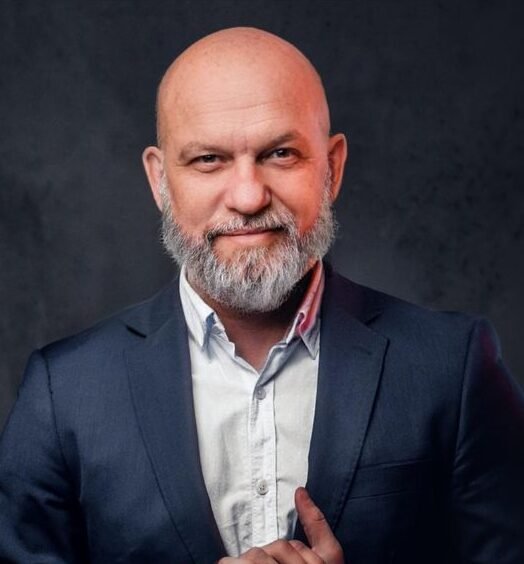 Rene Bennett is a graduate of New Jersey, where he played volleyball and annoyed a lot of professors. Now as Zobuz's Editor, he enjoys writing about delicious BBQ, outrageous style trends and all things Buzz worthy.