Benefits of investing in a pet-friendly rug
Investing in a pet-friendly rug offers a range of benefits for both you and your furry friends. Here are some key advantages:
Durability: Pet-friendly rugs are designed to withstand the wear and tear caused by pets, such as scratching, digging, and accidents. They are often made with durable materials like synthetic fibers or natural materials like sisal, which can handle the active lifestyle of pets.
Stain and Odor Resistance: Pet-friendly rugs are typically treated with stain-resistant coatings or made with materials that are resistant to stains and odors. This makes it easier to clean up any spills or accidents, preventing permanent damage or lingering smells.
Easy Maintenance: Pet-friendly rugs are designed with ease of maintenance in mind. They are often low-maintenance and can be easily cleaned with regular vacuuming or spot cleaning. Some rugs are even machine washable, offering convenience and saving you time and effort.
Comfort and Safety: Many pet-friendly rugs are soft and provide a comfortable surface for your pets to lounge or play on. They also offer slip resistance, ensuring that your pets can move around without the risk of slipping or causing injury.
Stylish Design: Pet-friendly rugs come in a variety of stylish designs, colors, and patterns, allowing you to find one that complements your home decor. You can choose a rug that not only meets your practical needs but also adds aesthetic appeal to your living space.
Types of rugs to consider when shopping for your pet
When shopping for a rug that accommodates your pet's needs, there are several types to consider. Here are a few options:
Synthetic Rugs: Rugs made from synthetic fibers like nylon or polyester are durable, stain-resistant, and easy to clean. They can withstand pet accidents and are less likely to trap pet hair or odors.
Indoor/Outdoor Rugs: These rugs are typically made from polypropylene or other weather-resistant materials. They are designed to handle high traffic areas and are great for both indoor and outdoor use. Indoor/outdoor rugs are durable, easy to clean, and resistant to stains and fading.
Natural Fiber Rugs: Materials such as sisal or jute offer a natural option that is often pet-friendly. These rugs are durable, provide texture, and are resistant to stains. However, they may require more maintenance and are not as soft as synthetic options.
Machine-Washable Rugs: Opting for rugs that are machine washable makes cleaning up after your pet a breeze. These rugs can be easily thrown into the washing machine, saving you time and effort.
Low-Pile Rugs: Rugs with a low pile or flatweave construction are a practical choice for pet owners. They are less likely to trap pet hair and are easier to vacuum. Additionally, low-pile rugs are less prone to snags and are suitable for pets with long nails.
Consider your pet's behavior, your lifestyle, and the specific needs of your space when selecting a rug. By choosing the right type of rug, you can create a pet-friendly environment that is both stylish and functional and also round rugs for the balcony may be a better choice for pet owners.
Easy maintenance tips to keep your rug looking new
To keep your rug looking fresh and new, here are some easy maintenance tips:
Regular Vacuuming: Vacuum your rug at least once a week to remove dust, dirt, and pet hair. Use a vacuum with adjustable settings to avoid damaging the rug fibers. Vacuuming regularly ensures that you can sleep easily with your pet anywhere at your home.
Immediate Stain Treatment: Address spills and stains promptly to prevent them from setting. Blot the affected area with a clean cloth or paper towel, working from the outside inward. Avoid rubbing, as it can push the stain deeper into the fibers.
Spot Cleaning: Use a mild detergent mixed with water to gently clean small stains. Test the cleaning solution on a small, inconspicuous area of the rug first to ensure it doesn't cause any discoloration or damage.
Rotate the Rug: Periodically rotate your rug to even out wear and tear. This helps maintain its appearance and prevents uneven fading or flattening.
Professional Cleaning: Consider professional rug cleaning every 12 to 18 months, depending on the rug's material and usage. Professionals have the expertise and equipment to deep clean and restore your rug's vibrancy.
Protect from Sunlight: Direct sunlight can fade and damage rugs over time. Use curtains or blinds to shield your rug from excessive sunlight exposure.
Tips for decorating around a pet-friendly rug for the porch
Here are some tips to keep in mind:
Choose Pet-Friendly Furniture: Opt for pet-friendly furniture that complements the rug. Look for materials that are resistant to scratches, stains, and pet hair, such as leather or microfiber. Consider furniture with removable and washable covers for easy maintenance.
Coordinate Colors: Select decor items that coordinate with the colors of the rug. This results in a unified and appealing appearance. Choose cushions, pillows, or curtains in complementary shades to tie the design together.
Pet-Friendly Accessories: Include pet-friendly accessories that enhance the functionality of the porch. Add water and food bowls that match the decor, incorporate pet beds or cushions, and hang hooks or shelves to keep pet essentials organized.
Safety Measures: Consider safety measures to protect your pets and your decor. Install pet gates or barriers to keep them contained when needed. Avoid placing delicate or fragile items within reach of curious pets.
Conclusion
Investing in a pet-friendly rug is a smart choice for any pet owner. It offers durability, stain and odor resistance, easy maintenance, and comfort for both pets and humans. With a pet-friendly rug, you can create a stylish and functional living space that can withstand the demands of your furry friends, making it a wise and practical investment.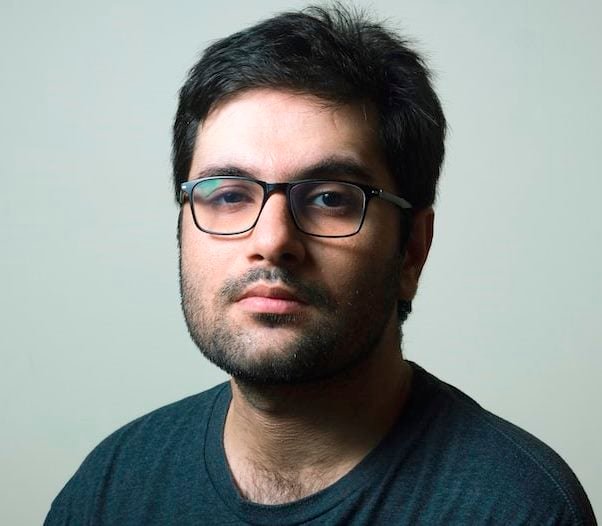 Barry Lachey is a Professional Editor at Zobuz. Previously He has also worked for Moxly Sports and Network Resources "Joe Joe." he is a graduate of the Kings College at the University of Thames Valley London. You can reach Barry via email or by phone.