Do you ever feel like you're stuck in a rut and can't seem to shake it off? Have daily stresses been getting the best of you?
Well, here is some good news: science now supports what many of us have known all along: spending time at the beach has great health benefits. A concept people sometimes refer to as 'Vitamin Sea' is real.
Continue reading as we explore why going to the beach might just be exactly what you need for both physical and mental rejuvenation!
Boosts Vitamin D Intake
One of the main reasons why spending time at the beach is beneficial for our health is because it allows us to soak up some much-needed vitamin D. Vitamin D is essential for strong bones and teeth, as well as for proper immune function. And while we can get vitamin D from certain foods, the best source is through exposure to sunlight.
When our skin is exposed to sunlight, it produces vitamin D naturally. Spending just 10-15 minutes in the sun can provide us with enough vitamin D for the day. So next time you're at the beach, take a break from the shade and soak up some vitamin D.
Reduces Stress and Anxiety
In today's fast-paced world, stress and anxiety are all too common. However, studies have shown that spending time at the beach can help alleviate these issues. The sound of waves crashing against the shore has a calming effect on our brains, helping to reduce feelings of stress and anxiety.
The color blue is also known to have a calming effect on our minds, and the beach provides us with an endless expanse of blue ocean. This combination of soothing sounds and calming colors can provide much-needed stress relief from the daily grind.
Improves Mood
UV rays from the sun trigger the release of serotonin. This is a hormone that helps regulate mood and ward off feelings of depression.
Simply being in a beautiful, natural environment can also have positive effects on our mental well-being. The beach provides us with a peaceful and serene setting to relax and unwind, away from the distractions and stresses of daily life.
Strengthens Immune Function
Believe it or not, spending time at the beach can also boost your immune system. Studies have shown that exposure to the sun helps increase the production of white blood cells. This plays a vital role in fighting off infections and illnesses.
Just make sure to apply a sunscreen lotion for sun protection. If you're looking for one, you can buy Elta MD sunscreen here. It's made to hydrate and nourish your skin and give you the self-assurance you need to fully enjoy nature.
Additionally, saltwater has been found to have natural antibacterial properties. This makes it beneficial for our skin and overall health.
If you're brave enough to take a dip in cold water, this can also have positive effects on your immune system. It can increase circulation and stimulate the production of white blood cells.
The Essence of Going to the Beach
There's more to going to the beach than just sunbathing and building sandcastles. The science behind vitamin sea proves that spending time at the beach can have significant health benefits.
So next time you're feeling overwhelmed and in need of a break, head to the beach for some much-needed relaxation and rejuvenation. Your body and mind will thank you.
Don't forget to check out our other blog posts for more insightful tips and fascinating facts.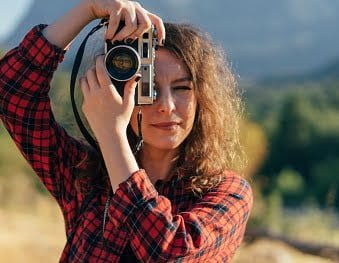 Andrea Parker is a reporter for Zobuz. She previously worked at Huffington Post and Vanity Fair. Andrea is based in NYC and covers issues affecting her city. In addition to her severe coffee addiction, she's a Netflix enthusiast, a red wine drinker, and a voracious reader.