Continuing professional development is an important aspect of the job for any professional person. In social work, it enables practitioners to gain new skills and improve the standard of their work. They are involved in the constantly changing needs of local communities, as well as having to adapt to new government policies and the findings of recent research. By adopting a strategy of lifelong learning, social workers can keep their knowledge continually updated. This means the services they offer to clients are always relevant and useful.
A constantly shifting scope of practice
As the population regularly experiences new social problems, social workers are expected to deal with these fresh challenges. Moreover, they are pressured to remain responsive to cultural differences, use evidence-based practices and accurately log their progress. It is a complex profession, and therefore, being a lifelong learner is vital for social workers.
Why is professional development important?
Social workers can complete the required qualifications and be at the standard expected for a professional but still be devoted to professional development. In fact, according to the National Association of Social Workers: "Social workers shall assume personal responsibility for continuing professional education". However, aside from their professional obligations, many social workers consider the time they devote to training and development to be an investment in themselves.
Future-proofing the role of social workers
Further education represents a method of planning for the future, a means of being ready for different or greater responsibilities. Learning about their scope of practice gives social workers confidence in their actions, boosts their credibility as a professional, and provides them with fresh ideas for tackling familiar challenges. Along with helping their clients, being the best they can be is important for social workers, which is one reason the job is so rewarding. People considering a career in this field and wondering how to become a social worker in Florida can view the Master of Social Work (MSW) at Florida State University. In its College of Social Work, the university offers a fully online program ideal for professionals who want to graduate while remaining at work.
Reasons for professional development in social work
Further education and training are not just about gaining a deeper level of understanding and expertise. There are many ways in which a social worker's performance is enhanced by professional development. Here is a look at some of the most significant benefits.
They have the confidence to act when necessary
When social workers enhance their skills, it can give them confidence in their work and the decisions they make. This, in turn, can enrich their performance, making them better advocators and more inclined to challenge inadequate practice.
Renewed enthusiasm for the role
By taking on additional training, social workers can stay motivated, even if they have been in the same role for many years. It can inspire them by opening up new topics for debate, revealing alternative ways of working, and providing information on the latest research findings.
Career enhancement becomes more straightforward
Social workers can rise to the top levels of their profession by taking qualifications at higher academic levels. This can give them more choices when it comes to changing jobs and obtaining a more generous income.
Clients are better served
Social workers who are always one step ahead, thanks to professional development, can potentially offer enhanced care to their clients. Dedicating time to further study means they will know the most recent changes in policy, procedures, and research and can tailor their advocacy accordingly.
Nurturing a wider network of professionals
Social workers with an extended reach have more to offer their clients and more to bring to a team. By spending some of their development time liaising with professionals from different disciplines, they build a useful network of future collaborators.
Clients have more confidence in their caseworker
A social worker with a broad range of specialisms and knowledge of various subjects will inspire confidence in their clients. This can enhance the relationship between practitioner and client, which in turn can lead to better outcomes.
It delivers a feeling of personal satisfaction
Professional development can take many forms, but frequently social workers will have to take a day off and learn in an educational setting. Being with their colleagues and learning or debating in a calm environment is a good way to unwind from the rigors of work.
A chance for self-reflection
Emotional intelligence is part of the job description for social workers, and this can be enhanced through self-reflection. Using mindfulness and other methods, social workers can question their practice and review their performance in positive ways.
Maintain a person's passion for the role
Everyone has a few trying times throughout a career, but it is often the case that additional training can be a help. Learning more can remind social workers why they chose that job initially. It can provide them with the motivation required to keep going and to become more engaged than ever with the work.
What does professional development look like?
There are many different pathways for qualified social workers who want to take on further formal training. Along with courses and seminars, some workshops impart both generalized and specialist knowledge. Here are some of the subjects that can be of use to practicing social workers.
Basic first aid
Many social workers prefer to have first aid training as they are working with vulnerable people and in situations where it is useful. From minor injuries to accidents around the home, their clients can present with a medical problem, and if a social worker knows what to do, it is a great asset. Along with minimizing the impact of serious issues, they can also get a client the right treatment for smaller bumps or infections. Sometimes clients may not be able to access treatment, and sometimes they might have a physical or mental vulnerability that leaves them more prone to injury. Either way, when the client is not sure of what to do, the social worker can step in. They will give any treatment they are qualified to do and assess whether further medical attention is required.
Legal courses
When new pieces of legislation are introduced that will impact a social worker's role, it is important to learn more. This ensures that the care provided remains compliant with best practices and consistent from one community to the next. Furthermore, a course of study aimed at social workers, rather than legal experts, will make the information more digestible. It can separate a law into smaller parts, so people can see how it will affect them in the future. Refresher courses on older forms of legislation are also popular, especially when the law remains relevant to social work.
Promoting equality
Diversity and equality courses are designed to help social workers in every area of practice. They can reduce the problem of discrimination and assist social workers with ensuring that everyone is treated equally, regardless of race, walk of life, or gender. These courses go into detail about how discrimination affects certain people and the forms it might take. Most programs will also include case studies from real life in which people have experienced bullying or harassment based on circumstances beyond their control. This allows social workers to consider how this treatment affects a person and what it can do to their physical and mental wellbeing.
Occupational health and safety
Although most workplaces give their team a basic grounding in health and safety as part of an induction, it tends to be quite a brief process. Additional training can help social workers avoid slips and falls, and teach them how to use office technology and carry out gentle lifting or handling tasks. This will benefit the social worker, who may well avoid an injury, but it also reduces the chance of them taking extended time off. This could negatively impact the clients who rely on them, and their employers, who might struggle to cover their caseload.
Mental health first aid
According to the National Council for Mental Wellbeing, mental health first aid can be a great benefit to social workers. It enables them to identify the very early signs that someone is struggling with their mental health and when it's right to take a concern further. By getting someone the help they need quickly, social workers can help them to avoid the problem escalating and becoming more difficult to treat. This is of benefit to the client, but also the family and the community at large, as they can be impacted by the effects of mental illness on an individual.
Understanding and managing stress
Not every mental health problem is extreme or needs an emergency response. However, it is helpful if a social worker can understand how stress affects clients and how they live their lives. Courses on this topic can provide social workers with strong knowledge of coping strategies to suggest to their clients. This can help them to deal with a particularly stressful period in their life or situation. These might be thinking techniques or physical activities that alleviate the worst aspects of stress. The course might also explore the indicators of heightened stress, so social workers can intervene before simple stress progresses to something more severe.
Other types of professional development work
In this field, along with traditional learning, social workers take part in a range of other unique self-directed learning practices. These are less formal than teacher-led classes but can be equally useful when it comes to effective professional development.
Listening to relevant podcasts
Audio learning has become an effective tool for people studying independently and has many advantages for social workers. Primarily, it is a natural way for them to absorb information because they are trained to listen to people's voices. This means they have a heightened ability to pay attention and retain information. There are numerous podcasts that address issues that touch upon social work, from those which focus on an individual's experience of mental health struggles to those which tackle language barriers. Listening in can help social workers to gain new perspectives on the issues addressed and encourage them to consider how these might enhance their practice.
Reading academic articles and research
Finding articles to read at a library, online, or in paper publications can help social workers to learn more about a particular area of their practice. This enables them to get a clearer picture of which interventions could work and what approach to take to the problem. When they are in the process of considering what action to take and making key decisions, gathering evidence to support their decisions is crucial. This ensures their care is informed and of excellent quality. All social workers need access to solid research. It can both support and challenge their ideas – allowing them to provide a more considered response.
Reacting to feedback
Social workers need to be open to feedback, mainly because they will receive it daily from their clients, as well as their colleagues. Being open to comments does not mean agreeing with them. Rather it involves listening to the comments and considering them. There could be value in what is being said, even if the conversation is challenging, but either way, it allows the social worker to see the situation from another person's perspective.
A constantly evolving career
For their career to grow and for them to reach their full potential, social workers see professional development as a key aspect of their role. Whether done at work with others or at home independently, it allows them to organize, acquire and master multiple skills. As well as resulting in higher levels of confidence and performance, it can maintain their enthusiasm and boost their job satisfaction. As a result, professional development is vitally important for ambitious social workers.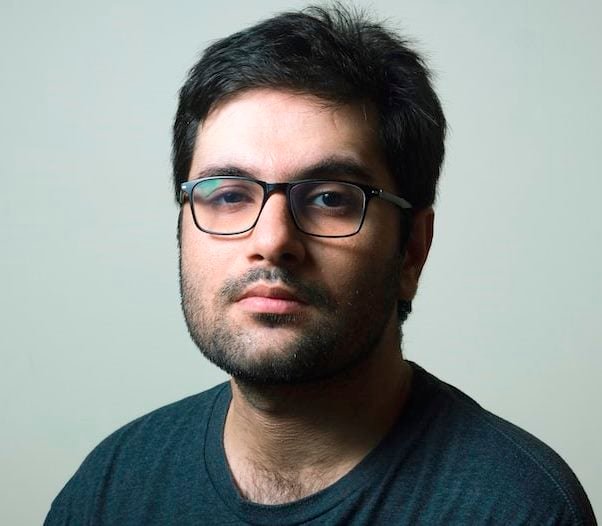 Barry Lachey is a Professional Editor at Zobuz. Previously He has also worked for Moxly Sports and Network Resources "Joe Joe." he is a graduate of the Kings College at the University of Thames Valley London. You can reach Barry via email or by phone.