Picture this: You and your spouse are going through a messy divorce. Emotions are running high, and accusations are being thrown left and right.
Amidst all this chaos, you suddenly discover that your soon-to-be ex has manipulated and hidden your assets and finances. You are left feeling helpless and unsure of how to proceed.
This is where a forensic accountant comes in. In this blog post, we will explore why a forensic accountant for divorce cases is crucial.
Table of Contents
Asset Valuation
When getting a divorce, asset valuation can be a complex and contentious issue. This is where a forensic accountant comes in. They are trained professionals with specialized knowledge in financial analysis and investigative techniques.
A forensic accountant can help identify and gather all financial information. This may include hidden assets. They can ensure a fair and accurate division of assets between divorcing parties. They can also provide an unbiased valuation of assets, such as:
businesses
investments
and real estate
They will consider factors such as market trends and depreciation. This can be especially crucial in high-asset divorces. This is where a mistake in valuing assets can have significant financial consequences.
Income Determination
In many divorces, one spouse may try to hide assets. They may also manipulate their income to gain a more favorable settlement. A forensic accountant has the skills and expertise to thoroughly investigate financial records and uncover any discrepancies or fraudulent activity.
They can also analyze tax returns, bank statements, and other documents. They will accurately determine the true income of both parties.
Tax Implications
Forensic accountants also have a deep understanding of tax laws and regulations. They will ensure that all financial decisions made during the divorce process are in compliance and minimize potential tax consequences.
Their expertise can provide a fair and accurate assessment of the financial situation, helping to prevent any disputes or discrepancies in the division of assets.
Tracing Marital vs. Separate Property
To ensure a fair and equitable distribution of property, it may be necessary to hire a forensic accountant. These professionals are trained to identify and analyze financial records to determine what assets are considered marital property and separate property. This can be crucial in cases where one spouse has attempted to hide assets or inflate their worth.
Expert Testimony
A forensic accountant can provide expert testimony in court. They can present their findings and help to ensure a fair and accurate division of assets during the divorce proceedings. Their unbiased and objective analysis can provide valuable evidence and play a significant role in the case outcome.
With all these benefits, the importance of hiring a forensic accountant is clear. And not only that! Aside from divorce cases, there are also forensic accounting services that can help businesses in their financial matters. To learn more about this, check this Forensic Accounting in Denver.
This Is Why You Should Hire A Forensic Accountant For Divorce
In conclusion, a forensic accountant for divorce cases is an invaluable asset. Not only can they uncover hidden assets and assess the true value of marital assets, but they can also provide expert testimony in court. If you or someone you know is going through a divorce, don't hesitate to seek the help of a forensic accountant to ensure a fair and just settlement.
Protect your financial well-being and contact a forensic accountant today. If you want to read more helpful articles, visit our site today.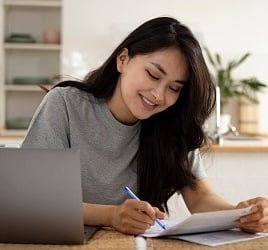 Amanda Byers is a graduate of Columbia, where she played volleyball and annoyed a lot of professors. Now as Zobuz's entertainment and Lifestyle Editor, she enjoys writing about delicious BBQ, outrageous style trends and all things Buzz worthy.