Just as you need physical therapy workouts for shoulder after a shoulder injury, you need physical therapy specifically designed to strengthen and restore your function after a knee replacement. Physical therapy has many benefits. Consider these as you recover from your surgery.
More Rapid Healing
Physical therapy gets your body moving. This improves your blood circulation and prevents blood clots. When your blood distributes oxygen to your knee, it speeds up the healing process. When you heal faster, you can regain the use of your knee and leg much quicker. Expect to complete strength training in addition to walking and knee-targeting exercises for up to 30 minutes several times each day.
Prevents Reinjury
Right after your surgery, within a few hours, you will get a visit from a physical therapist. These individuals will show you how to move and help you start strengthening your muscles so that you don't injure or reinjure yourself. They also show you how to use assistive devices, such as wheelchairs, crutches and walkers, so you can get around. Therapists also show you how to move properly and safely so you don't harm your knee.
The worst thing you can experience is muscle atrophy. It is painful and makes you more vulnerable to injuries. Immediate physical therapy prevents this because it forces you to use these muscles. This process protects your new joint as you begin healing and strengthening the muscles and tissues around the knee.
Regain Muscle Strength Around Your Knee
To return to your everyday life, you need to have the ability to move around properly, which requires muscle strength. Physical therapy targets specific goals, so physical therapy exercises for hip pain will differ from knee replacement exercises. The overall goal includes restoring or building muscle strength so that your body supports and protects your new knee.
As you build strength, you also reduce the pain and swelling in your joint. The improved circulation from your exercises also promotes muscle formation and building. As your strength grows, you also gain endurance and
Restore Normal Movement & Function
Your ultimate goal probably includes returning to your normal routine and activities without pain. You want your gait to look normal, improve your balance and move at will. Physical therapists design exercises that specifically target these areas.
You will complete specific exercises that build strength in areas that are necessary to move properly. For example, they may have you walk and help you adopt a normal, safe gait. You will learn to bend, twist and turn with your new joint. As your muscles strengthen and you learn to properly use your new knee, your pain should subside. This will allow you to gain better control of your movements, giving you more independence.
Reduce and Prevent Scar Tissue
Physical therapists have specialized treatments, including massage, that reduce or prevent scar tissue buildup. They focus on your scars and areas under the skin that could promote this tissue formation, and they loosen these tissues so they heal properly. Scar tissue can result in significant pain, so preventing or reducing it can bring significant relief.
If your doctor suggests that you get a knee replacement, find a physical therapy clinic, such as Confluent Health physical therapy, that specializes in joint replacement recovery treatments.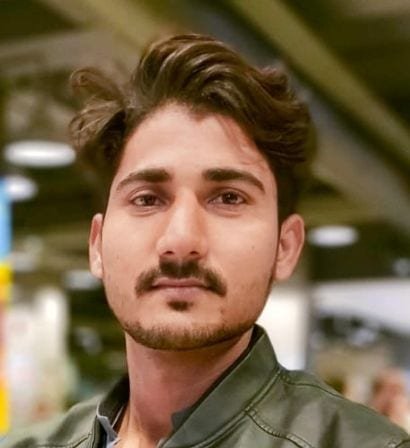 Arman Ali, respects both business and technology. He enjoys writing about new business and technical developments. He has previously written content for numerous SaaS and IT organizations. He also enjoys reading about emerging technical trends and advances.