WordReference is an app with a user-friendly design that provides access to a dictionary, thesaurus, translator, and conjugator. Traditional reference applications are rarely considered useful. Reference applications are often overlooked by smartphone owners because of their narrow focus.
If a business software merely supplied a contact database, for instance, few people would download it. Reference applications, which perform tasks like dictionary searches and weather information, are often unnecessary because a fast Google search using a phone or computer's web browser provides the same information and is far more convenient.
The built-in language reference tools in browsers like Google Chrome and Apple Safari pale in comparison to WordReference's extensive and specialized database of readily available information.
Since the material on WordReference's website is what powers the app's reference features, it is fair to call the app an interface for the website. This implies the app only provides a more aesthetically pleasing interface for accessing a website rather than storing any of the information itself.
The app's principal purpose is to serve as a linguistic reference tool, and hence the interface is designed to be both visually appealing and straightforward.
WordReference.com, with its history and expertise in providing language reference services, has tailored its service to expand upon the definitions of words in English, Spanish, French, Arabic, and Chinese, some of the most widely spoken languages in the world.
Users select their working language and are then given the option to seek up definitions, synonyms, and translations within that language. The program can tell the difference between Standard English and regional variations, helping users locate appropriate terminology in any situation.
If you are looking for information on a word or issue that is a little more up-to-date or may even be considered "slang," the WordReference app will direct you to its online forums, where you can read up on what others have to say about it. This is a fantastic reference; however the app does little more than link to material that can be found elsewhere online.
The app's built-in advertising is a major negative. A little banner at the screen's bottom is all that these advertisements take up, so they will not get in the way of the user's experience.
A yearly subscription to the app for $4.99 allows users to eliminate the advertising from most of the app's individual dictionaries. The advertisements are a little inconvenience for what is otherwise a terrific service, but the membership fee probably helps the company behind the app more.
Overall, the app is a must-have for any K-State student taking a language course or for any student who wants to brush up on foreign-language terminology because of the wealth of material it provides. Because of this, I rate the Word Reference app as perfect.
WordReference may be downloaded through the Apple App Store and the Google Play Store.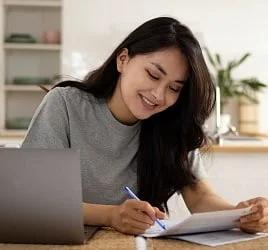 Amanda Byers is a graduate of Columbia, where she played volleyball and annoyed a lot of professors. Now as Zobuz's entertainment and Lifestyle Editor, she enjoys writing about delicious BBQ, outrageous style trends and all things Buzz worthy.