In the wake of graduation, medical students often find themselves standing on the precipice of an exhilarating, yet challenging journey.
One of the imminent hurdles is managing finances — which includes paying off colossal student loans and perhaps, investing in a home.
At this juncture, traditional loans may seem less appealing (or even unattainable) due to various factors; one of which may include an unfavorable debt-to-income ratio stemming from hefty student loans.
This can be an especially tricky thing for new physicians to manage.
With that being said, there actually is a tailor-made solution for aspiring medical practitioners – Physician Mortgage Loans (PMLs).
These specialized loans come with a plethora of benefits to cater to the unique financial outlook of medical professionals.
Whether you're a seasoned surgeon, a new resident, or an up-and-coming student, this could be the key to unlocking home ownership earlier in your career (as opposed to later).
Here are some of the commonly overlooked benefits of Physician Mortgage Loans that you (especially as a graduating medical student) should consider:
1. No Private Mortgage Insurance (PMI) Required
One of the cardinal benefits of PMLs is the waiver of Private Mortgage Insurance (PMI), a type of insurance mandated by lenders to protect themselves from default, typically when the borrower is unable to afford a 20% down payment.
This waiver can save you a significant sum over the tenure of the loan.
2. Low to No Down Payment
Traditional loans usually require a hefty down payment, but PMLs often require low or sometimes no down payment.
This is a substantial benefit for medical students who are just transitioning into practice and may not have substantial savings.
3. Higher Loan Limits
Given the higher earning potential of medical professionals, PMLs offer higher loan limits compared to conventional loans.
This means you can purchase a home that meets your needs without being constrained by lower loan limits.
4. Flexible Debt-to-Income Ratio
Lenders offering PMLs tend to be more lenient with the debt-to-income ratio, understanding the significant income potential and job stability of physicians, even if they have large student loans.
5. Student Loan Deferment
PML lenders often have a more nuanced understanding of the financial situation of medical professionals, and may allow the deferment of student loan payments when calculating the debt-to-income ratio.
6. Competitive Interest Rates
Despite the favorable terms, PMLs usually come with competitive interest rates.
This is immensely beneficial in the long run as it could translate to lower monthly payments and less interest paid over the life of the loan.
7. Customized Loan Terms
PMLs offer a variety of loan terms and types, including fixed-rate and adjustable-rate mortgages.
This flexibility allows you to choose a loan term that aligns with your financial outlook and career trajectory.
8. No Prepayment Penalties
You have the freedom to pay off the loan earlier than stipulated without incurring any penalties.
This is a crucial benefit as it provides the liberty to clear off the mortgage as soon as your financial situation stabilizes or improves.
9. Ability to Use Future Income
For graduating medical students who have secured a contract for a future job, the anticipated income can be considered by lenders when approving the mortgage.
This is rare in traditional mortgage scenarios and can significantly bolster your loan approval chances.
10. Exclusive Banking Benefits
Some lenders offer additional benefits such as free checking accounts, discounted consulting for financial and estate planning, or reduced rates on auto loans, to name a few, when you secure a PML.
Conclusion
PMLs, with their myriad benefits, can definitely act as a financial springboard—enabling medical students on the brink of graduation to traverse the chasm between rigorous academia and a promising professional life with fewer financial hindrances.
The lenient terms of PMLs not only recognize the unique financial scenario of medical students but also honor the noble commitment they have made to serve the community.
If you are on the cusp of stepping into the professional realm and are contemplating homeownership, exploring the avenue of Mortgage Loans for physicians could be a prudent step toward securing a solid financial foundation.
Embarking on this path, it's advisable to consult with a financial advisor to understand thoroughly the implications and advantages of a PML, ensuring it aligns with your short-term and long-term financial goals.
With the right guidance and a tailored financial solution like a PML, the transition from a medical student to a practicing physician could be less financially daunting, allowing you to focus on what matters most – making a difference in the lives of your patients.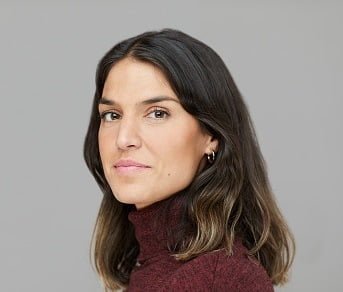 Lisa Eclesworth is a notable and influential lifestyle writer. She is a mom of two and a successful homemaker. She loves to cook and create beautiful projects with her family. She writes informative and fun articles that her readers love and enjoy.