As winter blankets the world in frosty hues and chilly winds, the desire for warmth, sunshine, and adventure becomes a beacon of hope for families seeking respite from the season's doldrums. While snowflakes swirl outside, thoughts of basking under the Florida sun, frolicking on sandy shores, and embracing the allure of extended vacation become a delightful escape. In this guide, we delve into the invigorating realm of keeping family spirits high during winter by embarking on an extended vacation to the Sunshine State, Florida. From strategies to soak up the healing rays of sunshine to crafting an exciting itinerary, infusing the essence of Florida into your home and daily life, indulging in coastal activities, and immortalizing the experience through shared memories, these pages are a treasure trove of inspiration to transform the winter months into a period of rejuvenation, bonding, and lasting happiness.
Sunshine Therapy
A natural remedy offered by the sun's radiant embrace, holds the power to lift our spirits and invigorate our bodies. The science behind this phenomenon revolves around the sun's ability to stimulate the production of vitamin D in our skin. As the sun's rays touch our skin, our bodies convert a cholesterol compound into vitamin D, which plays a crucial role in regulating mood and combating feelings of depression. With reduced sunlight exposure during the winter months, known as seasonal affective disorder (SAD) or winter blues, individuals can experience a decline in serotonin levels – a neurotransmitter responsible for feelings of happiness. By embarking on an extended vacation to Florida, where sunlight is abundant even in winter, families can soak in the benefits of sunshine therapy, replenishing their bodies with vitamin D and elevating their overall well-being.
The impact of sunshine therapy extends beyond physiological changes, as it also influences our mental state and emotional resilience. Exposure to natural sunlight prompts the release of endorphins, commonly referred to as "feel-good" hormones, which contribute to a sense of joy and relaxation. The experience of warm sunlight on the skin triggers a positive sensory response, inducing a calming effect that can help alleviate stress and anxiety. Engaging in outdoor activities under the Florida sun not only provides an opportunity to bond as a family but also encourages the release of these mood-enhancing chemicals, reinforcing the idea that basking in the sun's glow is a simple yet potent way to maintain and uplift family spirits during the winter season.
Planning the Ultimate Florida Itinerary
Crafting the ultimate Florida itinerary is akin to assembling the pieces of a thrilling puzzle, where each destination and activity contributes to a mosaic of unforgettable experiences. When orchestrating this journey, consider the diverse array of attractions that the Sunshine State has to offer. From the enchanting theme parks of Orlando to the idyllic beaches of Miami and the natural wonders of the Everglades, Florida brims with possibilities to cater to every family member's interests. Collaborate as a family to curate a well-rounded itinerary that balances adventure, relaxation, and cultural exploration, ensuring that each day promises a new adventure to anticipate.
Amidst the meticulous planning, if your family resides far from Florida, it's worth exploring the option of car shipping to streamline your vacation experience. Shipping your vehicle to Florida can provide a comfortable and familiar means of transportation while eliminating the need to rent a car upon arrival. This adds a layer of convenience and saves time, allowing your family to embark on your Florida exploration as soon as you arrive. By integrating car shipping into your travel plans, you can seamlessly transition from one destination to the next, ensuring that every moment is dedicated to discovering the beauty and charm of Florida without the hassle of arranging alternative transportation.
Embracing Water Activities and Beach Adventures
Embracing water activities and beach adventures in Florida is like stepping into a realm of endless possibilities where the shimmering waters and sandy shores become your playground. With the state's extensive coastline and numerous water bodies, families have the chance to engage in an array of aquatic pursuits. From snorkeling along vibrant coral reefs to paddleboarding through tranquil mangrove forests, the options cater to both the adrenaline seekers and those seeking peaceful moments amidst nature's aquatic wonders. The beaches themselves offer an escape into relaxation and recreation, where building sandcastles, taking leisurely strolls along the shore, and collecting seashells become cherished pastimes that create lasting memories.
Having your own car to explore the coastal gems of Florida amplifies the excitement of your water and beach adventures. The freedom to hop from one beach to another, to embark on impromptu detours, and to witness the breathtaking sunrises and sunsets over the ocean at your own pace transforms your vacation into a fully immersive experience. It provides the flexibility to discover hidden coves, explore lesser-known beaches, and embark on spontaneous beach picnics, enhancing the sense of discovery and allowing your family to tailor the journey to your preferences. Whether it's driving along the iconic Overseas Highway to the Florida Keys or meandering through the Gulf Coast's picturesque towns, having your own car unlocks the true essence of coastal exploration, ensuring that your family's water and beach adventures are characterized by spontaneity, discovery, and pure enjoyment.
Capturing Memories
Capturing memories is a priceless endeavor that transforms fleeting moments into enduring treasures. During your extended Florida vacation, engaging in the art of documenting your experiences as a family can be a heartwarming and rewarding pursuit. Creating a family vacation journal, filled with vivid descriptions, personal reflections, and snapshots of your adventures, is a wonderful way to encapsulate the essence of your journey. Whether it's recounting the joy of your first encounter with the ocean, detailing the taste of a new Floridian dish, or sharing the laughter of a theme park adventure, each entry becomes a nostalgic portal that allows you to relive the emotions, sights, and sounds of your vacation for years to come.
Photography is another powerful tool for preserving memories, allowing you to freeze moments in time and encapsulate the essence of your experiences. From candid shots of family members engaged in water sports to stunning vistas captured during hikes, each photograph tells a story of its own. Encourage every family member to take turns behind the camera, capturing perspectives and details that resonate with them. To enhance this memory-capturing journey, consider engaging in themed photo challenges or even hiring a local photographer for a family photoshoot against the backdrop of Florida's scenic beauty. By embracing the art of memory-capturing, your extended vacation becomes an ongoing celebration of moments, emotions, and connections that will continue to warm your hearts long after your return home.
Conclusion
In the embrace of winter's chill, the prospect of an extended vacation to Florida emerges as a beacon of warmth, adventure, and togetherness for families seeking respite from the seasonal monotony. From harnessing the therapeutic power of sunshine and crafting the ultimate itinerary to immersing in water activities, beach escapades, and the art of memory-capturing, this guide has illuminated a path to not only keep family spirits high but also to infuse the winter months with vibrant memories and cherished moments. As you embark on this journey, remember that the essence of Florida extends beyond its geographical borders – it's a state of mind, a spirit of exploration, and a shared endeavor to transform winter's grip into an opportunity for bonding, rejuvenation, and lasting joy. Fun with family with Movies For Dumb Charades.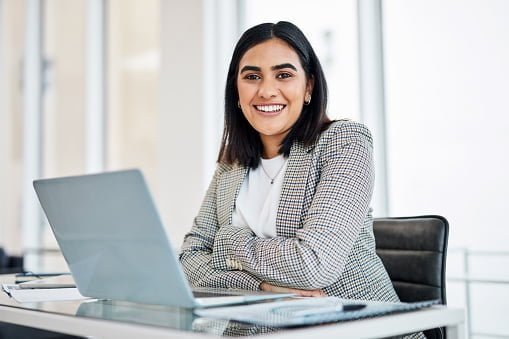 Piran is the bestselling author of the Zobuz, TheHearus and other well known Blogs. Her books have sold hundred of copies and are published in different languages.