In the hustle and bustle of our daily lives, we often overlook the importance of our eye health. Yet, our eyes are our windows to the world, allowing us to experience its wonders.
This article sheds light on three critical signs that demand your immediate attention: blurred vision, persistent eye pain or discomfort, and sudden changes in eye appearance. Discover why these signs should never be ignored and why seeking urgent eye care is paramount to safeguarding your vision and overall well-being.
1. Sudden Changes in Eye Appearance
Our eyes can reveal a lot about our overall health. Sudden changes in the appearance of your eyes should never be ignored.
One common change is the appearance of redness in the eyes. Redness can be caused by various factors, including eye allergies, conjunctivitis (pink eye), or more severe conditions like uveitis or glaucoma.
Another concerning change is the sudden appearance of floaters or flashes of light in your field of vision. These symptoms can be indicative of a retinal tear or detachment, which requires immediate medical attention to prevent permanent vision loss.
Moreover, if you notice a significant change in the size or shape of your pupils, it could be a sign of a neurological issue that needs urgent evaluation.
2. Eye Pain or Discomfort
Another sign that should raise a red flag regarding your eye health is persistent eye pain or discomfort. If you're experiencing pain, aching, or a feeling of pressure in your eyes, it could be an indication of an underlying problem. Eye discomfort can be caused by various factors, including eye infections, dry eyes, or foreign objects trapped in the eye.
Ignoring eye pain or discomfort can lead to more severe complications. Infections, if left untreated, can spread and damage the eye's delicate structures. Dry eyes, if not managed, can result in chronic discomfort and potential vision problems.
3. Blurred Vision
One of the most common signs that you need urgent eye care is blurred vision. If you notice that your vision has suddenly become blurry or hazy, it could be an indication of a serious eye problem.
Blurred vision can occur for various reasons, including eye infections, glaucoma, or even a detached retina. Regardless of the cause, it's essential not to ignore this symptom.
Blurred vision can significantly impact your daily life. Simple tasks like reading, driving, or even recognizing faces can become challenging and unsafe.
If you experience sudden blurred vision, it's crucial to visit an eye consultation center like B-Town Eyecare. Eye specialists can diagnose the underlying issue and recommend the appropriate treatment to restore your vision and prevent further damage.
Signs You Need Urgent Eye Care
Prioritizing your eye health is paramount. When you encounter signs such as blurred vision, eye pain, or unusual changes in your eyes' appearance, swift action is crucial. Seeking urgent eye care can prevent further complications and safeguard your vision.
Don't underestimate the importance of regular eye check-ups and promptly addressing any concerning symptoms. Your eyes are precious windows to the world, and taking care of them is an investment in your overall well-being.
We have plenty of informative articles available to you throughout our site. Check them out!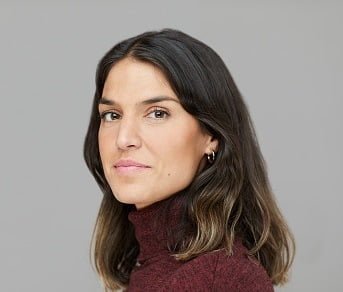 Lisa Eclesworth is a notable and influential lifestyle writer. She is a mom of two and a successful homemaker. She loves to cook and create beautiful projects with her family. She writes informative and fun articles that her readers love and enjoy.