The idea of getting divorced can be terrifying, but imagine if you and your spouse weren't on the same page.
When things start to go south in your marriage, disagreements, and situations will arise. When it comes to children, these can be even more complicated.
If you're currently dealing with a custody issue, you've come to the right place. Read on to learn all about things to consider when hiring a custody lawyer.
1. Experience and Expertise
Family law covers a wide range of legal issues, and child custody is only one of them. Make sure the lawyer you choose focuses on family law and has a lot of experience with child custody cases. Specialization shows that you know a lot about the laws, procedures, and past cases that are important to custody issues.
An experienced custody lawyer should have a track record of winning custody cases. Find out about their past cases, like what kind of custody agreements they got for their clients and if they have ever dealt with a situation like yours. A lawyer who has won cases in the past is more likely to have the information and skills to handle the complicated issues that come up in custody cases.
Many custody cases are settled through negotiations and mediation, but if the two sides can't agree, they may have to go to court. A family lawyer with a lot of experience should be at ease and good at what they do in court. If your case needs to be argued in court, their knowledge of custody cases can be very helpful.
Family law can be very different from one country to the next. It's important that your custody lawyer knows the local family laws and practices in your state or region. They should know about any recent changes in the law or local customs that could affect your case. This way, they can give you personalized and up-to-date local family attorney services to meet your specific needs.
2. Communication and Compatibility
Effective communication is key to a good relationship between an attorney and a client, and it can have a big effect on how your custody case turns out. A good lawyer should be an active listener who takes the time to understand your worries, priorities, and goals. They should ask you important questions and give you clear explanations to make sure you both understand.
Your lawyer should also talk to you in a way that is clear and easy to understand. They should be honest about the legal process, the possible results, and any problems that might come up during the case.
Communication goes both ways, and a good custody lawyer will answer your calls, emails, or texts right away. They should keep you up to date on how your case is going and anything that might change it.
Custody cases can be hard on people emotionally, and a good lawyer will treat you and your case with compassion and care. They should be sensitive to how you feel and show that they really care about you and your child.
It is important to find a custody attorney with whom you get along well and feel safe working. When it comes to your child's well-being, your lawyer should know and accept what's important to you and how you feel about things. A lawyer whose values are similar to yours is more likely to fight for a custody plan that fits with what you think is best.
Even though it's not a legal factor, getting along with your lawyer can make the process easier and less upsetting. If you and the other person work well together, it may be easier to talk about sensitive issues connected to your custody case. Think about how easy it is to reach your lawyer when you need them and if they can make it to court hearings or meetings about your case.
3. Reputation and Reviews
A lawyer with an excellent reputation is known for being professional with clients, opposing lawyers, and people who work in the court. They follow rules of ethics and always look out for the best interests of their clients.
Think about whether the lawyer has won any awards or been praised by other people in the legal field. Peer recognition can be a strong sign of how good they are at law.
When you have a good name, people often tell their friends about you. If friends, family, or other professionals suggest the lawyer, it means that the people he or she has helped were happy with the service.
Reviews give first-hand stories of how the lawyer handled other cases. You can learn important things about how the lawyer talks to people, how they handle custody cases, and how they work with their customers.
Positive reviews that talk about the lawyer's success in child custody cases show that the lawyer can get good results for their clients.
Reviews often point out the lawyer's specific strengths, such as their ability to negotiate, their presence in court, or their ability to handle complicated legal problems. This lets you know what the lawyer is good at and how that can help your custody case.
Even though negative reviews are common for any type of worker, they can show where a lawyer may be lacking or where they need to improve. Check to see how the lawyer handles complaints and if they do anything to help their clients.
Hire a Custody Lawyer Now
Do a little research before you hire a custody lawyer to make sure you are making the best choice for you and your family. You can learn about a lawyer's skills by looking into their experience, training, rates, and what other clients have said. Considering all this will help you make the best choice. Contact the bar association in your area to get a recommendation, and make sure to ask all the important questions. Good luck and happy hiring!
Is this article helpful? Keep reading our blog for more.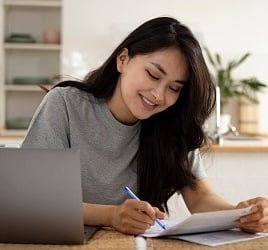 Amanda Byers is a graduate of Columbia, where she played volleyball and annoyed a lot of professors. Now as Zobuz's entertainment and Lifestyle Editor, she enjoys writing about delicious BBQ, outrageous style trends and all things Buzz worthy.