Are you looking for a way to slim down?
What if we tell you that more and more men are turning to non-invasive options to get rid of that bulging fat? One option that men are starting to consider is buccal fat removal.
Although it's been around for a while, buccal fat reduction has started to gain popularity among men in the last couple of years. So, if you're thinking about having the procedure done to yourself, keep reading. We're going to tell you everything you need to know about buccal fat removal for men.
1. How Buccal Fat Removal Works
Buccal fat reduction is a procedure used to reduce the fullness of a man's cheeks and improve facial contours. During the procedure, a small incision is made inside the cheek, the buccal fat pad is located. It is then removed with either a sharp metal instrument or with gentle suction.
The procedure can take anywhere from 30 minutes to two hours and usually requires local or general anesthesia. Recovery time can take up to a week, with a full recovery after two to three weeks.
2. The Benefits of Buccal Fat Removal for Men
Buccal fat pad Removal surgery is a popular cosmetic procedure for men due to its ability to reduce facial fullness. By removing lower face fat, the procedure can result in a slimmer and more defined face.
Furthermore, the procedure can help males look more alpha by giving them sharper, more masculine facial features. And unlike other procedures, it can provide natural-looking results by avoiding dramatic changes to the facial structure. This results in a more subtle, aesthetically pleasing look.
As buccal fat removal is a relatively simple procedure with minimal downtime, it can be a great way for men to refine their facial features. They do not need to undergo harsh surgery or lengthy recovery times.
3. Common Side Effects
Buccal fat reduction is typically considered safe, but there are possible risks and side effects. So it's important to discuss the procedure with a qualified practitioner before making a decision.
Common side effects after the removal include temporary swelling, bruising, and numbness of the cheeks. These side effects will usually settle down within a few weeks.
Rarely, scarring or infection can result from the procedure. In some cases, the cheek may become asymmetrical.
Unsatisfactory results can also occur due to improper removal, which can cause contour irregularities. So, it's important to research the procedure before having it done. You need to understand the potential risks, and you must be willing to take them on.
Is This Procedure Right for You?
Buccal fat reduction is a simple and effective way to reduce facial roundness and give men a more defined and masculine look. The procedure is safe, and results can be expected in a few weeks. However, it's important to consult with a board-certified plastic surgeon to ensure you receive proper care.
So why not book a consultation today? Learn more about buccal fat removal for men and the outcomes you can expect.
Did you find this article helpful? If so, check out the rest of our site for more.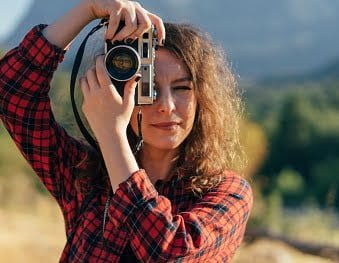 Andrea Parker is a reporter for Zobuz. She previously worked at Huffington Post and Vanity Fair. Andrea is based in NYC and covers issues affecting her city. In addition to her severe coffee addiction, she's a Netflix enthusiast, a red wine drinker, and a voracious reader.