Have you ever had the need for remote monitoring of temperatures at a job site or at work? What are all the benefits and applications of this type of tech for your industrial site?
Control remote monitoring for temperature is one way you can maintain a comfortable atmosphere for your home or commercial space. The last thing you want is for your AC system to fail at the wrong moment.
You need the flexibility for your system to alert you of a problem when it happens so you can resolve it quickly. Let's take a look at temperature monitoring and how it benefits your air conditioning system.
1. Laboratory and Pharmacy Temperature Monitoring
It is a great way to effectively manage a pharmacy's temperature. This method allows for the monitoring of temperatures from any remote location. It means a pharmacy can easily keep track of and maintain proper temperatures from anywhere.
Because it uses sensors to measure temperature and alert an individual or team when temperatures begin to fluctuate, this gives the user the ability to adjust temperatures quickly to avoid potential damage to the medications or to products that can otherwise be very costly.
The cost savings associated with remote monitoring devices often far outweigh the cost of the remote monitoring system itself. This is an invaluable tool for any pharmacy to be sure that product integrity is maintained throughout the pharmacy.
2. More Accuracy of Reports
It can help to alert personnel ahead of time when potential problems arise. It allows time to rectify any issues before they affect the quality of a report. It also allows for an environment to be continuously monitored and log data at the same time.
This can make it easier to access historical data as needed, which can improve the accuracy of both readings and reports. This is beneficial in any environment that is temperature sensitive, like a laboratory or research facility. A remote monitoring device is a great asset when accurate temperature readings and reports are important.
3. Food Safety Compliance
The temperature monitoring system is a key factor for food safety compliance. Temperature control is very important in preventing bacterial growth. And the RTM is a convenient way to stay ahead of any issues or temperature fluctuations.
It helps to detect out-of-range temperatures by using devices to remotely track and monitor fridge, freezer, and storage temperatures in real time. This means any problems can be quickly addressed to maintain the quality and safety of food products. It can also be used to keep data records for a later audit or review.
This helps to ensure compliance with food safety regulations and minimizes the risk of food contamination. And can provide additional benefits by providing users with data analysis and helpful insights into potential problems or current trends.
Learning the 3 Ways of Using Remote Monitoring for Temperature
Remote monitoring for temperature is a useful tool that allows us to keep track of temperatures with minimal time and effort. With minimal investment, businesses can now be sure that their products and environment are exactly where they need to be. Try out remote monitoring for temperature today – your business will thank you for it!
Did you enjoy this article? Keep up to date with our latest content by visiting our site regularly.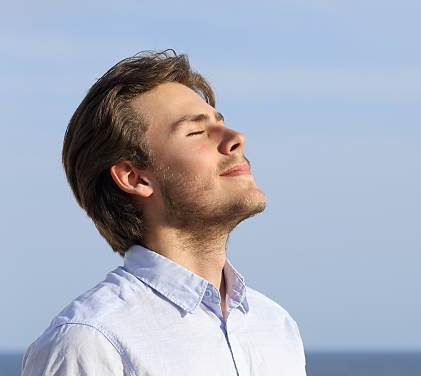 My name is Tom William a expert content creator and SEO expert having Proven record of excellent writing demonstrated in a professional portfolio Impeccable grasp of the English language, including press releases and current trends in slang and details.