Navigating the choppy waters of child custody battles can feel like sailing into the unknown. It's uncharted territory that is fraught with emotional turmoil and significant legal complexities.
But fear not, brave explorer! Because the right child custody lawyer is the trusted compass that'll guide you toward the shore of resolution and peace.
To find this legal beacon, you'll need to ask the right questions and we're here to help with that! Keep reading to help you secure the most qualified and compassionate co-captain for your child custody case.
Let's get into it!
1. What is Your Experience with Child Custody Cases?
Your child's future is at stake, so you'll want to secure the services of an experienced professional who has a proven track in these types of cases. Ideally, your potential lawyer should have extensive experience in:
negotiating
settling
litigating
They should also have a deep understanding of state laws and regulations. Most importantly, they must have the ability to anticipate challenges and create effective strategies to overcome them.
2. What is Your Approach to Handling Child Custody Cases?
Each case is unique, and your lawyer should have a tailored strategy based on your situation. Look for someone who is willing to take a personalized approach and is committed to helping you reach the best outcome.
Remember, your lawyer should be willing to give sound advice but also listen to your goals and objectives. Lastly, they should provide honest feedback and not pressure you into making decisions.
3. What is Your Success Rate?
Whenever conducting a lawyer interview, it's important to consider their track record for success. Understanding their success rate is critical in making sure that your case is being handled adequately.
If an attorney has a higher achievement rate, they likely know what they are doing and can deliver the best outcomes for their clients. Finally, make sure that the lawyer you are considering has a positive reputation.
Remember, a competent family lawyer handles necessary paperwork and serves as an advocate in negotiations or courtrooms. So be sure to choose the right one during these challenging times.
4. What is Your Fee Structure?
Some lawyers charge by the hour, while others work on a flat-fee basis. You should also ask about any additional costs that may arise during your case, such as court fees or expert witness expenses.
It's essential to have a clear basis for the financial aspect of your legal representation to avoid surprises down the road. Furthermore, ask them if they offer any type of guarantee. This can provide some assurance that you won't be stuck with hefty legal bills without any result.
Top Questions to Ask a Child Custody Lawyer
Steering through the stormy seas of child custody cases can be an arduous journey. But remember, asking the right questions is your first step to finding the ideal child custody lawyer.
Now that you're armed with these top questions, you're set to navigate the legal waters with confidence and ease. Set your first consultation today and embrace the journey towards a smoother sail!
Did you find this article helpful? Check out the rest of our blog now!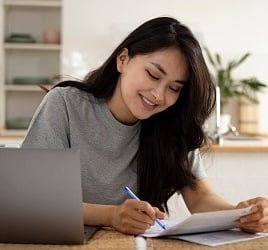 Amanda Byers is a graduate of Columbia, where she played volleyball and annoyed a lot of professors. Now as Zobuz's entertainment and Lifestyle Editor, she enjoys writing about delicious BBQ, outrageous style trends and all things Buzz worthy.