Are you planning a long haul move with your family? Sure, it's exciting to move to a new place and start a new chapter of your life, but it also can be stressful.
Everything needs to be packed and organized before moving days, and one of the most tedious parts of moving is organizing your possessions. There are plenty of tips and tricks you can use for long haul moving and storage and make it easier on yourself, your family, and your new home.
Don't feel overwhelmed with moving, start packing now with these packing tips.
Get Rid of Everything
Moving to a new place can be a tedious and overwhelming process, especially if it is a long haul move. One of the most crucial tips for organizing your possessions during this time is to get rid of everything you no longer need. This might sound extreme, but it is necessary to avoid clutter and make the transition smoother.
Start by decluttering each room and separating items into categories: keep, donate, sell, and throw away. Be honest with yourself and let go of items that have been lying around unused for years. This will not only make packing and unpacking easier but also give you a fresh start in your new home.
Make a Moving Folder
This is where the tip of creating a moving folder comes in handy. A moving folder is a central place to keep all important documents and information related to your move. This can include contracts, inventory lists, and contact information for your moving company.
By having everything in one place, you can access and keep track of your belongings during the hectic moving process. This will not only save you time but also reduce stress and potential mishaps along the way. So remember, always make a moving folder for a smoother and more organized long haul move.
Pack as Far Back in Advance as Possible
This means starting the packing process weeks or even months before your move date. By doing this, you can avoid the stress and rush of last-minute packing. Start with items that are not used daily and work your way to the essentials.
This will allow you to sort and declutter your possessions, making the packing process more efficient. Additionally, packing in advance will give you enough time to label and categorize your boxes.
It makes it easier to unpack and settle into your new home. Packing as far in advance as possible is a crucial step in organizing a successful and stress-free long haul move.
Schedule Utilities for Your New Place
It is important to not only pack and organize your belongings but also to plan and schedule your utilities for your new place. This entails setting up electricity, gas, water, and internet services in advance so that you can transition into your new home without any delays or interruptions.
A helpful tip for organizing your possessions during this process is to keep important documents, such as utility bills and contracts, in a designated folder or binder for easy access. It is also beneficial to research and compare different utility providers in your new area to ensure you are getting the best deals and services. By scheduling your utilities ahead of time, you can have peace of mind and a hassle-free move into your new place.
Keep the Essentials With You
This includes important documents, lease agreements, medications, toiletries, and a change of clothes. By keeping these items with you, you can have easy access to them and ensure that they will not get lost or damaged during the move. This will also provide a sense of comfort and familiarity in an unfamiliar environment.
Additionally, having these essentials on hand will help ease any stress or inconvenience that may arise during the move. Remember to pack and keep the essentials with you for a smoother and more organized long haul move.
Invest in Packing Supplies
Investing in proper equipment can make this process much easier. Start by getting sturdy moving boxes, bubble wrap, and packing tape to pack your items. Consider purchasing professional-grade moving blankets to protect larger items and furniture during transportation.
Invest in a dolly or hand truck to help you move heavy boxes and furniture without straining your back. Don't forget a quality label maker or markers to label each box and its contents. While it may seem like an added expense, investing in equipment will save you time, energy, and potential damage to your belongings during the move.
Print Customized Checklists
These first time moving out checklist allow you to create a detailed and personalized plan for packing and moving your belongings. Breaking down each room and item into categories helps ensure that everything gets packed and transferred smoothly. You can also add notes and reminders to the checklist to keep track of special items or instructions.
With the ability to print these checklists, you can easily refer to them throughout the move and ensure that nothing gets left behind. This simple tip of using customized checklists can make a world of difference in the chaos of a long haul move.
Hire a Moving Company
To make moving state to state smoother and more manageable, it is important to hire a moving company. Not only will they handle the physical labor of moving your possessions, but they can also provide invaluable help in organizing and packing your items. By hiring a professional moving company, you can focus on other aspects of the move while trusting that your belongings are in capable hands.
They have the expertise and resources to handle your possessions. It ensures a smoother and less stressful moving experience. In the long run, hiring a moving company can save you time, and energy, and make the entire process much more manageable.
If you are looking for a moving company, you may consider visiting the moving company in Peoria IL, or other recommendations from your family and friends.
Exploring the Top Tips for Organizing Your Long Haul Moving and Storage
In conclusion, hiring a long haul moving and storage company can greatly simplify the process of organizing and transporting your possessions during a long haul move. With their expertise and resources, you can trust that your belongings will be safely and efficiently moved to your new home. So don't hesitate, to reach out to a reputable moving company today and make your move a stress-free experience!
If you thought this article was useful, you can find more in our blog.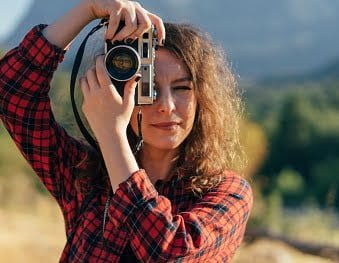 Andrea Parker is a reporter for Zobuz. She previously worked at Huffington Post and Vanity Fair. Andrea is based in NYC and covers issues affecting her city. In addition to her severe coffee addiction, she's a Netflix enthusiast, a red wine drinker, and a voracious reader.