Do you want to protect your business against threats? What do you think of when you think of security?
Many people think that they need to get an antivirus program to protect against these threats. But, what most people fail to think about is malware protection as well.
The best software to check your system for possible threats is Managed EDR. Don't know what this is?
Don't worry, we'll explain. Keep reading to learn about the benefits of Managed EDR.
Let's get started.
Table of Contents
1. Work from Anywhere
Remote work and flexible schedules are the new norm. But how do you keep your digital treasures safe when your team is all over the place? Enter another hidden gem of managed EDR: it doesn't care where your folks are working.
Managed EDR keeps your data safe, whether your team is in the office, at home, or even sipping coffee at a cafe. This means you can have the best of both worlds – a flexible, productive team and rock-solid cybersecurity.
2. Swift Problem Solvers
In the cyber world, speed matters. The longer a security breach goes unnoticed, the more damage it can cause. Managed EDR comes to the rescue with turbo-charged response times.
When it senses danger, it doesn't just sound the alarm and leave you hanging. Nope, it leaps into action right away.
But here's the kicker: it can do some things all by itself. For example, if it detects a breach, it can cut off the compromised device from the network, preventing the bad stuff from spreading. This speedy automation doesn't just save time; it also reduces the chance of someone goofing up when the pressure's on.
3. Compliance Made Easy
Cybersecurity rules and regulations can make your head spin. Keeping up with them is a nightmare. But here's where managed EDR drops another pleasant surprise. It often comes with built-in tools for keeping an eye on compliance.
It's like having a personal EDR report card. These systems keep tabs on your network's safety and whip up fancy reports. This makes proving you're following the rules (like GDPR or HIPAA) a breeze.
No more sleepless nights worrying about compliance audits; managed EDR has got your back.
4. Early Warning System
Managed EDR services are the guardians of your digital realm. They watch your network and devices tirelessly, keeping an eye out for trouble. But here's the jaw-dropping part: they can predict and prevent attacks even before they happen.
Traditional security relies on old data and known threats. Managed EDR, on the other hand, uses fancy tech like AI and machine learning to spot weird stuff in real time. That means even those sneaky new threats that aren't in the EDR database get caught.
So, if you want to fortify your defenses and embrace a more secure and adaptable work environment, visit managed EDR security linked here and unlock these remarkable advantages today.
Why Your Business Needs Managed EDR Services Today
In conclusion, the benefits of managed EDR far outweigh the initial investment. The enhanced threat detection, real-time response, and streamlined management make it an essential tool for any organization.
So why wait? Take the necessary steps to implement managed EDR today and secure your network from any potential cyber threats. Don't put your business at risk any longer, schedule a consultation now!
Was this article useful? Don't forget to bookmark our homepage and head back for more great content.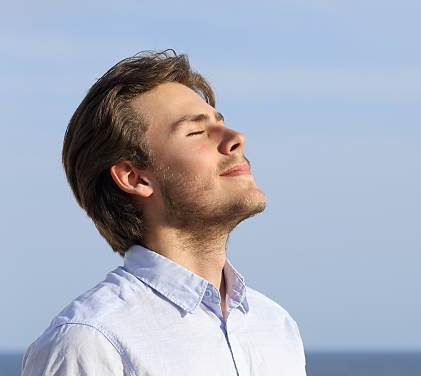 My name is Tom William a expert content creator and SEO expert having Proven record of excellent writing demonstrated in a professional portfolio Impeccable grasp of the English language, including press releases and current trends in slang and details.