Approximately one in three women surveyed in 2020 said they planned to dye their hair during the quarantine. A lot of people dye their hair, but not doing it the right way can cause damage.
Luckily, most damage can be repaired.
Let's go through the top ways you can repair color-damaged hair.
1. Get It Cut
One of the first steps in repairing color-damaged hair is to get regular trims. Trimming your hair every six weeks helps get rid of split ends and prevents damage from traveling up the hair shaft.
By cutting off damaged ends, you can promote healthier hair growth and maintain a neater appearance.
Trimming is especially crucial for color-treated hair, as the chemicals can weaken the hair structure and cause more breakage and split ends over time.
Your hairdresser can also let you know about any signs of hair damage they're seeing, which can help you make changes before the damage gets any worse.
2. Buy The Right Damaged Hair Products
When dealing with color-damaged hair, using the right hair products is essential for effective repair.
Look for products specifically formulated to address the needs of damaged hair, as they often contain nourishing and strengthening ingredients that can help restore the health of your colored locks.
To minimize exposure to harsh chemicals, select products that are paraben-free and sulfate-free. These additives can exacerbate damage and contribute to hair dryness.
You'll especially want products to prevent heat damage if you regularly blow dry, straighten, or curl your hair. Stock up on heat protection sprays.
3. Keep It Loose
Avoid tight hairstyles that put a strain on your hair and can lead to breakage. Opt for looser, more relaxed updos and braids that don't pull on your hair too tightly.
Loose braids and soft, low buns can give your hair a break from the strain of tight hairstyles while still looking stylish.
Choose hair accessories that are gentle on your hair, such as satin scrunchies or fabric headbands. These materials are less likely to cause friction and breakage compared to traditional elastic bands or clips.
Before bedtime, ensure that your hair is loosely secured or tied in a silk or satin scarf to prevent friction and tangling while you sleep.
4. Look Into Drastic Measures
If you're really struggling with your hair damage, the professionals can help. They'll know how to repair over-processed hair and get it back on track.
They may recommend you completely change your hair color habits altogether. This could mean transitioning to a lower-maintenance hair color or embracing your natural color for a while to allow your hair to heal.
There are different medical procedures that can help regenerate your hair – or can simply replace it if it's too far gone. Make an appointment with the Root Hair Institute ASAP.
Start Repairing Your Color-Damaged Hair Today
Color-damaged hair can take a while to fix, so there's no time to waste. Start trying out different methods, and figure out what suits your hair.
Do you need more hair care tips? Check out some of our other posts about beauty and so much more.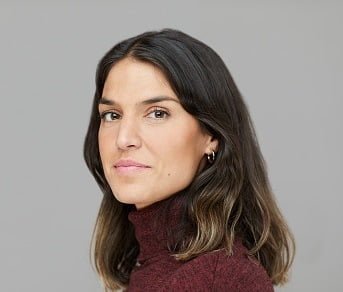 Lisa Eclesworth is a notable and influential lifestyle writer. She is a mom of two and a successful homemaker. She loves to cook and create beautiful projects with her family. She writes informative and fun articles that her readers love and enjoy.