Educational mobile applications make up a niche, which is attractive to both software developers and users. Earlier, their popularity wasn't significant. But after the total lockdown caused by global pandemic, this industry received an influx of new users. For example, language learning applications have shown the all-time high growth during this period. Besides, in most countries (including the USA), remote education remains a way out of the current situation, so ed apps come in handy.
One way or another, e-learning applications will continue to be in great demand, and therefore software companies continue to hire new React Native specialists to increase their market share.
We have compiled a small list of the best educational applications in 2020, taking into account the trends of the last 3 months. We did not divide them into separate categories but focused on universal options.
TED Mobile
We're sure that each of you watched or at least heard about TED. This is an international non-profit organization that arranges events where specialists from various fields share their knowledge in a live lecture format. This project is very successful both in the USA and in Europe.
TED mobile application brings this experience to your device. It includes TED Talks, with the possibility of selecting video subtitles in your local language (for users, who do not speak English). In addition, the app also collects podcasts on various topics and has the My TED function, which works as a personal profile and helps to save performances that you liked.
From a technical point of view, TED Mobile also has a number of advanced features. For example, you can listen to a lecture with a locked screen and download Talks to your phone.
In general, this is one of the most universal educational applications on the market. TED Mobile will appeal to everyone who is striving to get new knowledge. The application is available for both iOS and Android devices.
Duolingo
It is one of the best foreign language learning apps on the market. Duolingo is available for Android and iOS. It comes with several dozen languages ​​to choose from and a structured approach. The courses are presented as step-by-step tasks, both theoretical and practical. They allow users to learn the rules of a new language and speak it correctly. The app supports over 20 different languages.
As additional interactive features, the app has a reward system and the ability to connect your account from social networks in order to share your achievements with friends. This adds some form of competition to the process of learning.
Codecademy Mobile
Codecademy is the most popular online platform for learning various programming languages, frameworks, and web design. The site is very popular and backed by experts like Bill Gates.
The application has a built-in code editor for you to work and practice. After choosing any of the available courses, you will be led from the basics of the language to its in-depth learning. A special feature of Codecademy's approach is that at each stage you will be given practical tasks that you will have to perform in the code editor. After familiarizing yourself with the basic theory, you will begin to learn the syntax of a language or framework by working with it directly in the editor.
In addition, all courses are conveniently divided into areas of focus, such as Back-end, Front-end, Design, and so on. This helps when you cannot decide which language to choose, but you know for sure that you want to learn Front-end development, for example.
At the end of each section, you will find a small test that you must pass to consolidate the knowledge gained. The app is compatible with iOS & Android.
Quora Mobile
Quora is a famous question-answer site. The main feature of this platform is that you interact with real people, including experts in various fields. As a rule, you will not receive many spam answers with irrelevant information here. Users themselves strive to answer only those questions that relate to their insightful experience. Each answer can be up-voted or down-voted, thereby fake answers will simply not pass the community moderation.
The mobile application transfers all this experience to your smartphone. However, the answers here are more concise and clear, without large texts.
The application is used by a lot of people, so the chance that you will get an answer to your question is high. Quora Mobile also integrates a convenient search engine that allows you to search for the already asked questions by topic and tag. This feature makes the app a storehouse of knowledge shared by real people. Like all the previous applications on our list, Quora Mobile is available for both Android and iOS devices.
Lumosity
The last application on our list is a collection of interactive puzzles that keep your brain busy. There is a widespread belief that it is precisely this practice that trains the brain and allows you to increase your memory and brain activity. Lumosity was created exactly for this purpose.
Available both on iOS and Android, the application provides its users with various puzzles and games, many of which are funny and even suitable for children.
It is important to clarify that Lumosity does not test your logic only. The knowledge of certain disciplines is also needed here. This makes the application not only "workout-like", but also informative.
Summing up
We truly believe that e-learning applications form an important and useful mobile app segment. Along with medical ones, they bring obvious benefits to people. They allow you to spend free time learning something new and training your brain.
We are sure that with the increased education level, the well-being of mankind will also increase. Therefore, we are happy to support any undertakings in this area, including software companies that devote their resources to the development of educational apps.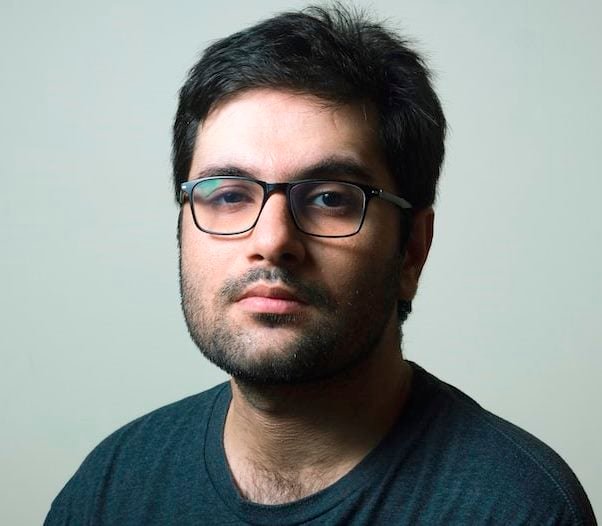 Barry Lachey is a Professional Editor at Zobuz. Previously He has also worked for Moxly Sports and Network Resources "Joe Joe." he is a graduate of the Kings College at the University of Thames Valley London. You can reach Barry via email or by phone.