If you have been undergoing a financial hardship for some time now, availing the features of a personal loan must have definitely crossed your mind. However, with the increase in the number of lenders who specialize in this service, choosing a lender who can not only meet your financial needs but also has a borrower-first approach is challenging, to say the least.
Choosing a personal loan lender in India goes way beyond browsing through their list of features and benefits, and thus in today's article, we will share with you 5 reasons as to why you should avail of a personal loan from Money View, and help you find serenity in this chaos.
Without further ado, let's get started.
About Money View
If you have been looking into the personal loan space for some time now, chances are that you have definitely come across Money View's name. A fairly recent lender, Money View is an NBFC based out of Bangalore, India, and shares the value of "equal access to financial resources for all individuals."
While there are multiple digital lenders in India, what distinguishes Money View and its offerings is the immensely beneficial features and benefits it arrives with. For example, while other lenders actively try to minimize their risk on a loan, Money View follows a borrower-first approach, where customer service and satisfaction are key factors.
Through its pan India operation, Money View has served more than 2 crore customers since 2016 and aims to help a billion others in the near future by providing easy and seamless access to financial services.
Reasons Why You Should Choose Money View Loans
Now that you have a brief overview of Money View, mentioned below are the 5 top reasons why you should favor this lender over others.
Instant Loans of Upto ₹5 Lakhs
If you have been exploring personal loans in India for some time now, you have surely noticed that not all lenders are made equal when it comes to loan amounts. Most lenders in India have a predefined loan amount, and as a borrower, you have little to no flexibility to modify this amount and meet your financial needs.
On the other hand, at Money View, you are given the option of availing a loan amount anywhere from ₹10,000 to ₹500,000, and you have the complete freedom to modify this as per your financial needs. This additional flexibility not only equips you with a greater degree of freedom but also ensures that you make better financial decisions.
Completely Online Application Process
A common dissent among first-time borrowers of traditional loans is the fact that often borrowers need to wait in long queues and fill out offline application forms to submit their loan requests. Along with this, since most traditional lenders rely on legacy systems to process applications, borrowers need to submit hard copies of all relevant documents.
On the other hand, at Money View, the entire application process is completely online, meaning you can fill out the loan application from anywhere and get it approved instantly. Since Money View leverages modern fintech technology, not only can you fill out the application seamlessly but also make sure that you save time in the process.
Own Credit Model
Lenders across India rely on the scores provided by credit assessment bureaus to assess the creditworthiness of an applicant. Now, while this is a good measure in itself, there are certain flaws to this system, such as the fact that half of India is not registered at these bureaus essentially because they are first-time lenders.
On the other hand, Money View has developed its own credit scoring system, which not only takes one's credit bureau scores into account but also uses several other factors to check one's eligibility. This way, Money View promotes financial accessibility to each and every one of its users.
Highly Competitive Rate of Interest
Traditional loans in India are infamous for their insanely high rates of interest since day one. If you compare the most famous traditional lending instruments in India, you will quickly come to realize that most of them have an interest rate in the range of 1.5% to 3.6% per month. While this might appear menial at first glance, in the long run, availing of a loan with such a high-interest rate will surely burn a hole in your pocket.
On the other hand, Money View has the lowest interest rate in the market, starting at just 1.13% per month. Availing a loan with a low rate of interest comes with several advantages, the most significant of which is less financial stress and burden in the long run.
Anywhere in India
Last but not least, first-time borrowers often face a hindrance due to the fact that certain lenders limit their offerings to predefined geographies. While this is a great way for the lender to minimize their risk, first-time borrowers often face a challenge to apply for these loans as they might frequently change cities due to work and have a permanent address at a location that is not serviced by the lender.
On the other hand, Money View has a pan-India presence, making sure that no matter where you are located in India, you can apply for their services and avail the features of their loans.
Conclusion:
Money View as a loan lender has been trusted by over 2 crore Indians since 2016, and their customer base and presence are on a steady increase. With features and benefits such as those mentioned in this article, Money View can easily be earmarked as the best personal loan lender in India, making them a must-have option for your list of favorite lenders in India.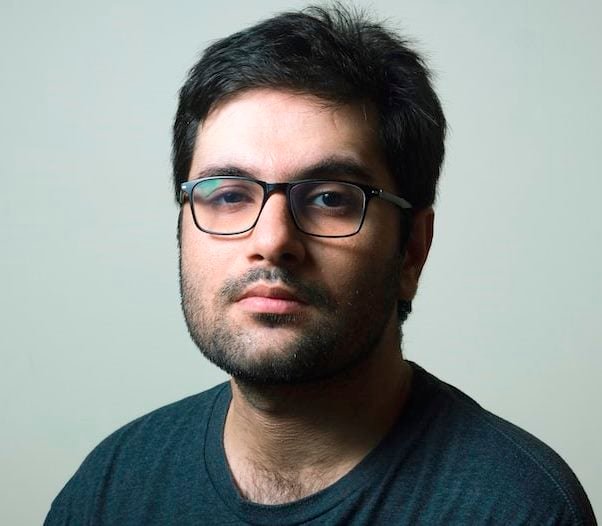 Barry Lachey is a Professional Editor at Zobuz. Previously He has also worked for Moxly Sports and Network Resources "Joe Joe." he is a graduate of the Kings College at the University of Thames Valley London. You can reach Barry via email or by phone.