The average home maintenance costs $3,018 per year. The cost goes up when you consider maintenance for building exteriors like roofs. In fact, roof replacement costs $9,158 on average.
Risk of full roof replacement — stress, frustration, and, of course, more money.
Ready to breathe easily? GRP roofing is what you need. Keep reading to find out why GRP beats other materials in the market and why it's the preferred roofing material for many industries.
Table of Contents
1. Waterproof and Leak-Proof
GRP stands for glass-reinforced plastic which is a composite material. It is highly durable and provides an excellent waterproofing solution. The material is non-porous, meaning it doesn't absorb water, making it ideal for areas prone to heavy rainfall or high humidity.
This characteristic ensures that the roof remains leak-proof and protects the underlying structure from water damage. If you are looking for a waterproof and leak-proof roofing solution, you may consider GRP roofing. You can buy grp roofing tools here.
2. Long-Lasting and Low Maintenance
A well-installed GRP roof can have a long lifespan, often exceeding 30 years, with proper maintenance. The material is resistant to UV radiation, corrosion, and extreme weather conditions. This helps maintain its appearance and structural integrity over time.
Additionally, it is highly resistant to mold and other external elements. It requires minimal maintenance. This reduces the long-term costs associated with repairs and replacements.
3. Lightweight and Strong
GRP roofing is lightweight compared to traditional roofing materials like concrete or clay tiles. This lightweight characteristic makes installation easier and less labor-intensive. Despite its lightweight nature, GRP is incredibly strong and can withstand heavy loads and foot traffic, making it suitable for both residential and commercial applications.
4. Versatility and Customizability
GRP roofing can be molded into various shapes and sizes. This allows for customization to fit the unique requirements of different architectural designs. This versatility makes it a suitable option for a wide range of roofing applications, including flat roofs, pitched roofs, and complex roof structures.
5. Energy Efficiency
GRP roofing can help improve the energy efficiency of buildings. It has excellent thermal insulation properties. This can help regulate indoor temperatures, reducing the need for excessive heating or cooling.
The material reflects heat rays, creating a "cool roof" which improves the energy efficiency of the building. It also offers great soundproofing, working to mute the outside noise and reduce the levels of noise inside the building. This energy efficiency can lead to cost savings on utility bills and contribute to a more sustainable roofing design.
GRP Roofing Outperforms Traditional Options
GRP roofing is an effective home improvement that comes with a host of benefits. It is cost-efficient, durable, and requires little maintenance over its lifespan. By choosing GRP roofing, homeowners can rest assured that their roofs will stand up to the forces of nature.
To experience the major benefits, contact a qualified contractor today to secure your peace of mind.
Did this article help you? If so, take a look at some of our other blog posts for more informative reads.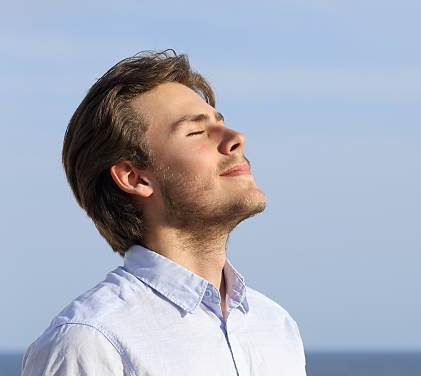 My name is Tom William a expert content creator and SEO expert having Proven record of excellent writing demonstrated in a professional portfolio Impeccable grasp of the English language, including press releases and current trends in slang and details.