Do you ever feel like office designs go awry? If so, you're not alone.
Luckily, there are a few common errors that occur often enough that you can be proactive about creating the ideal office space. We've got you covered with this short and sweet guide.
From executive suites to open floor plans and everything in between, we're taking a look at the common errors in office designs and how to avoid them. Read on for the inside scoop.
1. Creating an Uninspiring Layout
Creating an uninspiring layout can lead to employees feeling dissatisfied and unmotivated at work. To avoid this problem, the layout of an office should be designed with productivity and comfort in mind.
It is important to take into account the specific needs of each employee when designing the layout. For instance, ensuring that each employee has sufficient desk and storage space is a must.
2. Poorly Planned Storage Solutions
Most offices need to store physical documents, files, and other items, so make sure your office has enough storage solutions in the right places. Too often office designs lack proper and sufficient storage and it can really affect the way employees work.
Cluttered desks or workspaces can reduce productivity and even make it difficult to find things quickly. To avoid this mistake, plan for enough storage and furniture for offices in the right places so that all items can be easily accessible.
3. Choosing the Wrong Lighting
Too much light can make a workspace uncomfortable and can be distracting. On the other hand, inadequate lighting can strain the eyes and lead to headaches. To avoid these issues, consider both natural and artificial light sources.
Natural light helps protect the eyes and creates a calming atmosphere. High-quality, adjustable lighting in offices also is important. Ensure that any light is glare-free and non-flickering.
4. Going Over Budget
Common errors in office designs can lead to costly outcomes. Going over budget can erode profits or affect timelines. To avoid going over budget on an office design project, it is important to have a detailed budget established prior to beginning the project.
Be aware of scope creep, which can lead to rising costs. Make sure to manage expectations when it comes to budgeting. Work with a reliable contractor and compare prices and products from a variety of sources to control costs.
Keep a close watch over invoices and never complete payments until work has been verified as complete and accurate.
5. Ignoring Ergonomics and Comfort
Ergonomics deals with the science of designing the workplace to optimally suit the individual using it. It is important to provide an office environment that is comfortable and comfortable for employees, so they can still be productive and avoid feeling fatigued.
To avoid this problem, ensure that employees can sit in an adjustable chair, and have all the necessary tools to perform their job comfortably, such as a footrest, monitor riser, and wrist support, and have their screens at the proper height.
In addition, deal toys are often seen as a great way to motivate employees and enhance office décor, but companies should be sure they are being implemented in a thoughtful way.
Avoid Errors in Office Designs Now
Errors in office designs are unavoidable but preventable. Small changes in the layout and flow of the office can save time and money.
By understanding the most common errors and taking the time to recognize the key elements of an effective office design, you can ensure that your office space is optimized for productivity and creativity.
Did you find this article helpful? Check out the rest of our blog.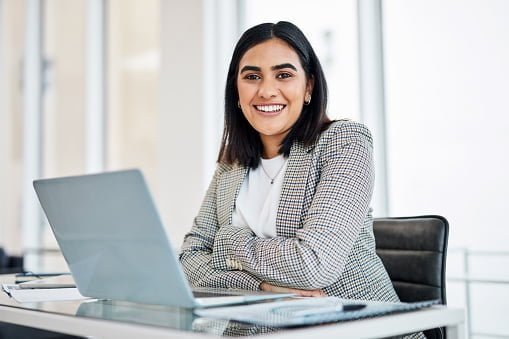 Piran is the bestselling author of the Zobuz, TheHearus and other well known Blogs. Her books have sold hundred of copies and are published in different languages.