Does your business need some creative event signage?
With the fast-paced world we live in, event attendance is vital to increase profit and connect with people. You'll want to ensure your event gets the turnout you want. That's where creative event signage comes in.
Event signboards and booths could be your answer to better events. With that, you'll need some ideas on how to make your event the best it can be.
Read on for some ideas.
1. Interactive Signage
Interactive signage allows organizers to add a layer of engagement and excitement to an event that can't be matched with plain signs alone. One creative idea for event signage that will attract attendees is using an LED wall to hold an interactive scavenger hunt.
This could include virtual clues or hints to uncover, allowing attendees to engage with the event signage and play a game. Additionally, attendees can take photos of themselves at the interactive signage as a way to create memories from the event.
2. Augmented Reality (AR) Experiences
Augmented Reality (AR) experiences can provide fun and engaging content to attract attendees. Posters or banners embedded with AR experiences could be placed in strategic locations to capture the attention of potential attendees.
Pop-up style maps with AR experiences can be placed at entrances to guide people to different areas and booths. Signage using AR technology could blur the line between real and virtual experiences, entertaining and informing people about what the event has to offer.
3. 3D Installations and Artwork
Creative ideas that will draw attendees' attention include the installation of 3D objects in public locations, such as creating an oversized 3D text sign along a sidewalk, or temporarily displaying 3D artwork as part of a special event in public. Additionally, 3D sculptures can be used to create captivating entries and landscapes.
Specific character images or symbols can be used to make a statement or create an interesting interactive experience for attendees. 3D signs and wall decals can also create a modern and vibrant atmosphere that will draw attendees in.
4. Customized Outdoor Signs
Custom outdoor business signs are a great way to attract attention and get the word out about your event. One creative idea for outdoor signage is the integration of technology such as digital signage into your design. Another way to stand out is to utilize large digital prints or pictures to showcase people and activities that will be at the event.
Custom lettering can also be used to create a unique statement about the event or to draw attention to a special promotion or call to action. Using specialty die-cut shapes or large vinyl banners is also something to consider when planning your event signage. This not only makes the event more appealing, but it can help draw potential attendees.
5. Projection Mapping
Projection mapping enables event organizers to create dynamic visuals for their event signage that will attract attendees. By projecting custom images and videos onto surfaces that are often overlooked, such as walls, ceilings, screens, floors and furniture, a creative twist is added to traditional event signage. Large and intricate designs such as logos or landscapes can be brought to life with sound and movement to turn heads and draw attention.
Consider These Creative Ideas For Event Signage
Event signage can help to create a positive experience for attendees and to attract a larger crowd. Make sure to choose the right signage to ensure your event is a success! Make sure to get the best business signs services there are around!
Should you wish to read more topics aside from these signage ideas, visit our blog.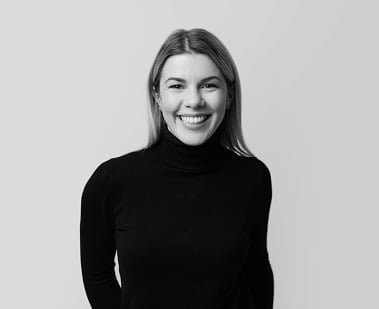 Nicole Ann Pore is a writer, an events host and a voice over artist. Travel, health, shopping, lifestyle and business are among the many subjects she writes about. Through quality and well-researched writing, she informs and even entertains readers about things that matter. She is also interested in film critiquing and filmmaking. Giving all the glory to God, Nicole graduated Cum Laude from De La Salle University Manila, Philippines with a Bachelor's Degree in Communication Arts.