Picnics are the ideal way to enjoy the great outdoors, whether in a park, on the beach, or in the mountains. A well-planned picnic may generate long-lasting memories by bringing family and friends together for a relaxed and pleasurable time. It's critical to know how to pack a large picnic basket properly if you want to have a wonderful outdoor experience. In this guide, we'll lead you through the steps to make a delectable spread that will satisfy your taste buds and set the tone for a good day.
Planning Your Picnic
Planning is critical before you begin preparing your large picnic basket. Consider the location, weather, number of people, dietary preferences, and planned activities. This data will assist you in making informed judgments about what to pack and how much to bring.
Choosing The Perfect Location
It is critical to choose the perfect venue for your picnic. A local park with shaded spots can be appropriate if you want to spend a quiet day in the sun. If you prefer a more tranquil lakeside experience, a beach or riverfront location may be more appealing. A hike to a gorgeous viewpoint can be an unforgettable alternative for those looking for a more adventurous picnic.
Checking The Weather
Because the weather can significantly impact your picnic, it's a good idea to check the forecast beforehand. Prepare for unforeseen changes by packing suitable clothing, sun protection, and, if necessary, umbrellas or rain gear.
Determining The Guest List
Knowing how many people will attend your picnic can help determine how much food and beverages to bring. Remember your visitors' dietary limitations or allergies when arranging the food.
Planning Activities
While picnics are typically about leisure, including some fun activities can enhance the experience. Bring a Frisbee, a kite, a deck of cards, or any other games appropriate for your group's environment and tastes.
Creating A Picnic Menu
After you've thought about the logistics, it's time to arrange your picnic food. A well-balanced and diverse menu will appeal to various tastes and preferences. Pack a large picnic basket with appetizers, main dishes, sides, desserts, and beverages.
Appetizers
Appetizers are an excellent way to kick off the picnic and whet your appetite. Consider foods you can eat with your hands that only require a little preparation. Here are some suggestions:
Fresh Fruit Platter: Refreshing and hydrating options include sliced watermelon, berries, grapes, and citrus fruits.
Cheese And Charcuterie: Various cheeses, cured meats, crackers, and bread can provide various flavors.
Crudité And Dip: Carrot sticks, cucumber slices, bell pepper strips, and cherry tomatoes with hummus or ranch dip are nutritious and filling.
Main Courses
The main meals should be complete and healthy enough for adults and children. Choose simple recipes to travel and can be eaten at room temperature. Among the alternatives are:
Sandwiches And Wraps: Make various sandwiches with deli meats, cheeses, vegetables, and spreads as fillings. Wraps made with grilled chicken or vegetarian options are also excellent options.
Quiches Or Frittatas: These egg-based dishes can be served hot or cold and topped with preferred ingredients.
Pasta Or Grain Salads: Salads With Cooked Pasta, Quinoa, or Couscous: Make salads with cooked pasta, quinoa, or couscous and top with veggies, herbs, and a light vinaigrette.
Sides
Side dishes enhance the dinner experience by introducing both texture and flavor. Opt for uncomplicated and minimally demanding side options for preparation. Here are additional suggestions:
Green Salad: A straightforward garden salad with mixed greens, tomatoes, cucumbers, and your choice of dressings.
Potato Salad: Traditional potato salad with a creamy sauce, hard-boiled eggs, and herbs.
Chips Or Crisps: For a delightful crunch, serve a choice of chips or crisps.
Desserts
A picnic would be incomplete without a delicious finale. Desserts that are portable and bite-sized are ideal for outdoor events. Consider the following dessert options:
Fruit Kabobs: Skewer your favorite fruits for a bright and refreshing snack.
Cookies And Brownies: Combine cookies and brownies for a delectable treat.
Mini Tarts Or Pastries: Individual-sized pastries, such as little fruit tarts, are attractive and straightforward.
Packing The Picnic Basket
Packing a large picnic basket is an art that guarantees your food stays fresh, beverages remain chilled, and fragile goods remain safe. Here's how to go about it:
Layering
Place heavier and less delicate items, such as main courses and sides, in containers near the bottom of the basket. It provides a strong foundation and keeps fragile items from being crushed.
Insulation
Utilize ice packs or frozen water bottles to maintain the coolness of perishable items. They can be placed between dishes or in separate insulated containers.
Separate Containers
Store each dish in its airtight container to avoid flavor mingling and guarantee freshness.
Utensils And Napkins
Bring disposable or reusable cutlery, napkins, and plates for easy serving and cleanup.
Beverages
If feasible, keep beverages cold in a separate cooler or bag rather than opening the food basket constantly.
Pack Smartly
Place fragile foods, such as desserts, on top to avoid being smashed.
Extras
Remember to bring the essentials, such as a bottle opener, corkscrew, cutting board, and a sharp slicing knife.
Final Touches And Tips
As you make your way to your picnic location, keep the following last touches and tips in mind to ensure a successful outing:
Blankets And Seating
Bring a picnic blanket or pillows for seating. If your site does not have picnic tables, these will enhance your experience.
Trash Bags
Bring extra garbage bags with you. Remember to leave the picnic area in the same condition you found it.
Sun Protection
Sunscreen, hats, and sunglasses are all necessary for sun protection.
Bug Protection
Depending on the region and time of year, bring insect repellent or citronella candles to keep troublesome pests at bay.
Conclusion
Packing a large picnic basket for a beautiful outdoor experience necessitates careful preparation, menu choices, and effective packing procedures. Construct a lovely spread that appeals to everyone's interests by considering the location, weather, guest list, and activities. Your picnic will be a gourmet journey with a well-balanced menu of appetizers, main dishes, sides, desserts, and beverages, adding a particular touch to your outdoor gathering. So assemble your loved ones, pick a lovely location, and set off on a picnic adventure packed with excellent food and treasured memories.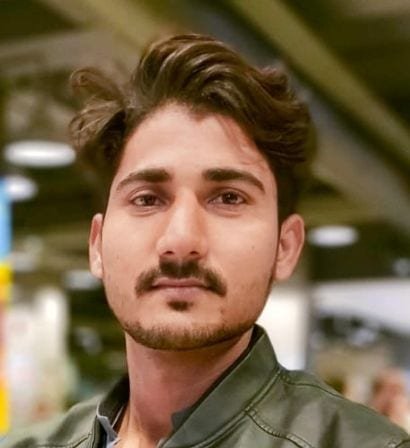 Arman Ali, respects both business and technology. He enjoys writing about new business and technical developments. He has previously written content for numerous SaaS and IT organizations. He also enjoys reading about emerging technical trends and advances.