Leverage Artificial Intelligence (AI) and Machine Learning (ML) to automate tasks, enable data-driven decision-making, and improve customer experiences.
Enhance mobile experience and commerce by optimizing websites for mobile devices, offering mobile payment options and utilizing push notifications.
Utilize data analytics and business intelligence tools to gain insights from data and identify areas for improvement.
Adopt cloud computing solutions to streamline operations, improve accessibility, and ensure data security.
Emphasize digital marketing strategies such as SEO, content creation, social media campaigns and email marketing.
For businesses to remain competitive in the current fast-paced digital landscape, staying ahead of the curve is essential. Incorporating the latest digital trends can help you attract customers, streamline operations, and boost your bottom line. This guide will explore five key digital trends you should consider incorporating into your business strategy. By leveraging these trends, you can enhance customer experiences, improve operational efficiency, and drive business growth.
Table of Contents
1. Embrace Artificial Intelligence (AI) and Machine Learning (ML)
AI and ML technologies have transformed many industries by automating tasks, enabling data-driven decision-making, and enhancing customer experiences. By embracing AI and ML, you can leverage their power to gain insights from vast data, automate repetitive tasks, and deliver personalized customer experiences. Implementing AI-powered chatbots, for example, can improve customer service by providing instant responses and 24/7 support. Furthermore, ML algorithms can help you analyze customer behavior patterns, enabling targeted marketing campaigns and personalized product recommendations.
2. Enhance Mobile Experience and Mobile Commerce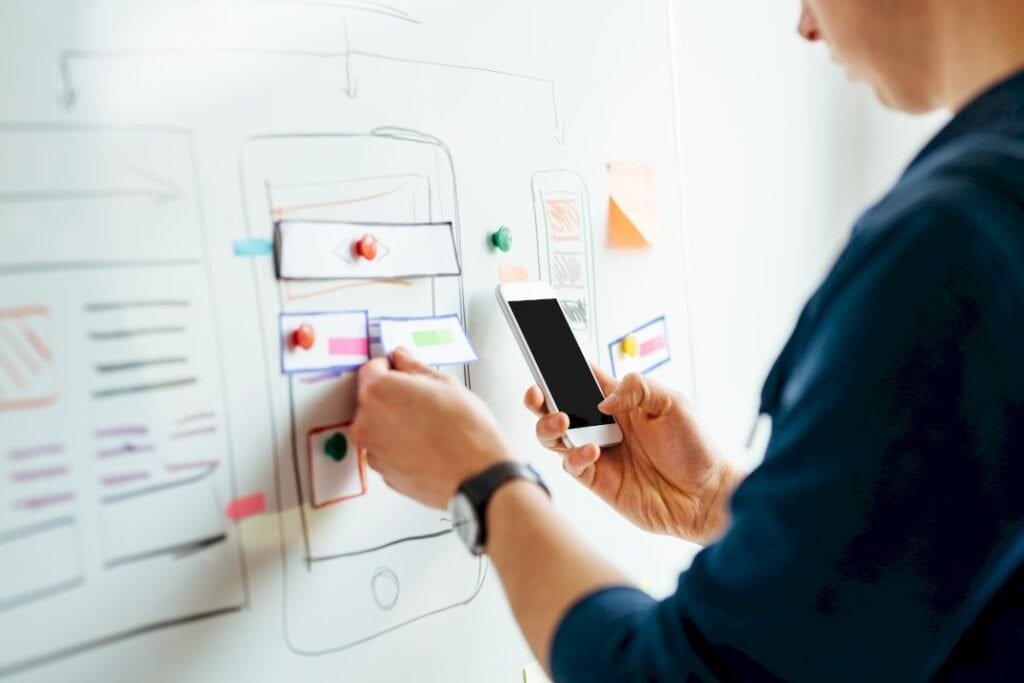 With the increasing use of smartphones, ensuring a seamless mobile experience for your customers is crucial. Optimize your website and applications for mobile devices to provide a user-friendly interface and smooth navigation. Implement responsive design to adapt your content to different screen sizes, ensuring users can easily access your website or app on any device. Moreover, consider incorporating mobile commerce into your business strategy by offering mobile payment options, enabling a simplified and convenient shopping experience for your customers.
Here are tips to enhance mobile experience and commerce:
Optimize Your Website and Applications for Mobile Devices
A mobile-friendly website or application is key to providing an enjoyable user experience. To ensure your website looks great on any device, use responsive design so the layout of your content adapts automatically to different screen sizes and resolutions. Additionally, use intuitive navigation so users can quickly find what they want. By optimizing your website and applications for mobile devices, you'll increase customer engagement with your content.
Offer Mobile Payment Options
Mobile payment options are becoming increasingly popular as customers seek a streamlined shopping experience. Providing an easy way to pay via their mobile device will make it more convenient for customers to shop on your site and improve their overall buying experience. Integrating mobile payment options like Apple Pay or Google Wallet into your website or application.
Utilize Push Notifications
Push notifications are a great way to stay in touch with your customers and inform them about new products and promotions. Deliver timely notifications to customers' mobile devices depending on their preferences, interests, and past purchases. Notifications should be personalized, relevant, and brief – only send what your customers need to know!
Collect User Data
Gathering information about how users interact with your website or application can help you improve their experience. Use analytics tools to collect data such as page visits, bounce rates, and average time spent on the site. This type of user data can provide valuable insights that you can use to make changes and optimize your website for mobile devices.
3. Leverage Data Analytics and Business Intelligence
Data is a valuable asset for any business, and it can drive informed decision-making by harnessing its power through data analytics and business intelligence tools. Implement data analytics tools to collect, analyze, and interpret relevant data from various sources, such as customer interactions, sales, and social media. By gaining insights into customer preferences, market trends, and operational efficiency, you can optimize your business strategies, identify areas for improvement, and tailor your offerings to meet customer demands. Business intelligence platforms can enhance decision-making by visualizing data through intuitive dashboards and reports.
4. Adopt Cloud Computing Solutions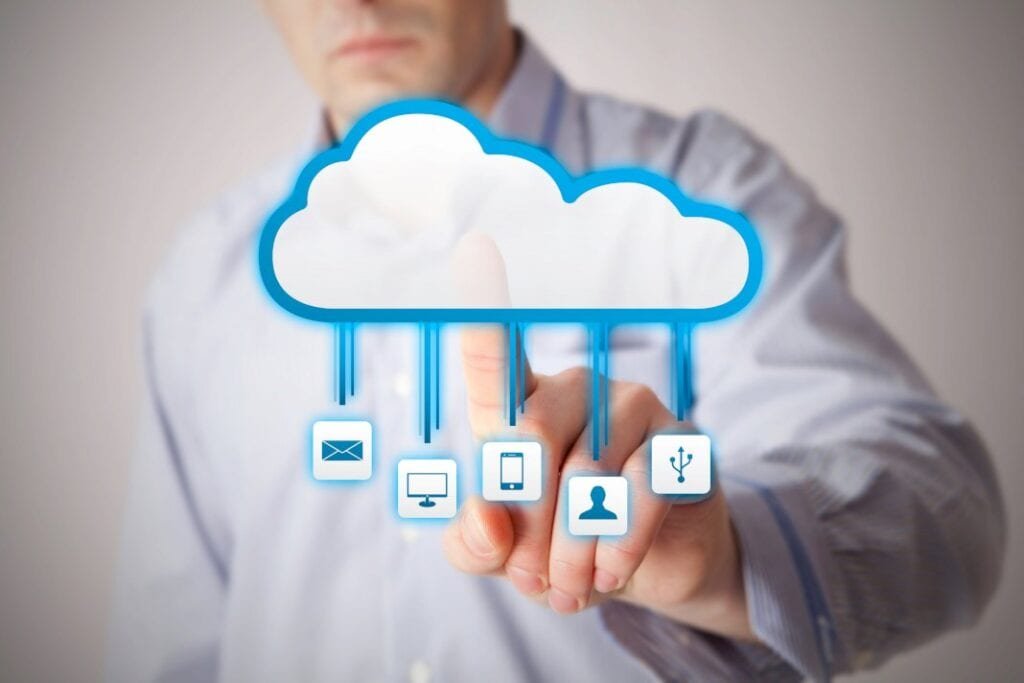 Cloud computing has become an integral part of modern businesses, offering numerous benefits such as scalability, cost-efficiency, and enhanced collaboration. By adopting cloud solutions, you can streamline your operations, improve accessibility, and ensure data security. Migrating your infrastructure, applications, and data to the cloud enables flexibility and scalability, allowing your business to adapt to changing demands. Cloud-based collaboration tools also foster teamwork and productivity by enabling real-time communication and document sharing among employees, regardless of physical location.
5. Emphasize Digital Marketing Strategies
Digital marketing is essential for any business that wants to remain competitive and reach a more extensive customer base. A reliable digital marketing company can help you craft effective strategies to boost your visibility in search engine results and increase organic traffic to your site. They can also assist you with creating targeted content and running paid advertising campaigns on various platforms. Popular digital marketing strategies include SEO, content, social media, and email marketing. By leveraging these tactics, you can effectively reach your target audience and generate more leads for your business.
In Closing
Incorporating the aforementioned digital trends into your business strategy can propel your organization forward in the digital landscape. By embracing AI and ML, enhancing mobile experiences, leveraging data analytics, adopting cloud computing solutions, and emphasizing digital marketing strategies, you can stay ahead of the competition and meet the evolving needs of your customers. Remember, digital transformation is an ongoing process, so stay vigilant and adapt your strategies to align with the ever-changing digital landscape. Embrace these trends, and watch your business thrive in the digital era.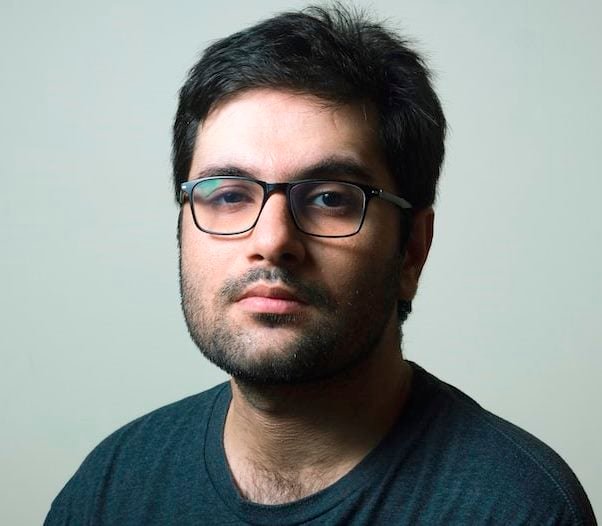 Barry Lachey is a Professional Editor at Zobuz. Previously He has also worked for Moxly Sports and Network Resources "Joe Joe." he is a graduate of the Kings College at the University of Thames Valley London. You can reach Barry via email or by phone.