With the G7 Summit having taken place so recently, it seems like a perfect time to speak about sustainability. Living a more sustainable lifestyle is something that all of us need to be thinking about. The climate crisis isn't something that can be solved by one person or even one nation—it's going to require effort from everyone.
Billions of tons of CO2 are released into the atmosphere every year. Do your bit to reduce this figure by making eco-friendly choices in your everyday life. Below, we've got great examples of small changes you can begin making today.
1. Ditch the Car When Possible
Of course, there are certain situations in which you'll need to take your car for purely practical reasons. If you're in a hurry or you need to transport a large number of things it just makes sense.
But when you think about the fact that the average passenger vehicle emits about 4.6 metric tons of carbon dioxide per year you might want to reconsider how often you're using yours. Consider walking or taking public transport instead!
2. Switch Up Your Diet
It might not seem like it at first glance, but the foods you choose to eat can have a big impact on how large your carbon footprint is. For example, a plant-based diet is said to be much more sustainable than that of someone who eats meat on a regular basis. Something else to consider is that buying local produce is better than eating imported foods.
3. Use Renewable Energy
Using renewable energy sources is a great way to save money and save the planet at the same time. Instead of using fossil fuels to power your home, have you considered solar panels? If this is something you've been thinking about you can find more information here.
4. Break Up With Fast Fashion
The fast fashion industry is having a devastating effect on our planet. Each year so many outfits end up in a landfill when they could have been repurposed. When you need to buy new clothing, try to buy higher-quality pieces that you'll be able to wear for years to come.
Also, shop less often. Excessive consumption is a driving factor in worsening the issue of climate change.
5. Make Your Home Smarter
Having a smart home is another trick that can both save you money and help you to live a more eco-friendly life. For instance, a smart thermostat will allow you to reduce your energy consumption. A smart fridge will help you to only buy what you need when you need it.
Begin Your Sustainable Lifestyle Today
Living a sustainable lifestyle doesn't have to mean a total overhaul. It's better to make a few small changes than to not make any at all. Take little steps on your sustainability journey and you'll find it much easier to make.
If you'd like more tips on how to live a greener life then we can provide you with those. Check out the rest of our content now.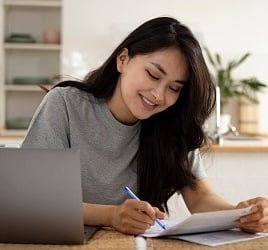 Amanda Byers is a graduate of Columbia, where she played volleyball and annoyed a lot of professors. Now as Zobuz's entertainment and Lifestyle Editor, she enjoys writing about delicious BBQ, outrageous style trends and all things Buzz worthy.