Did you know that there are over one million retail establishments across the United States? This figure has grown 4% annually since 2010. Retail is a growing market.
Opening a retail store is not without its risks. You might open up in the wrong area, or stock the wrong products. Then you might miss the mark with your customer services.
Do you have retail business ideas that you really want to get off the ground?
Here are five factors that you should consider when opening a retail store.
1. Decide on Your Your Target Market
The first thing that you need to do when starting a retail business is to decide on your target market.
This means identifying who your core customer demographic will be. Think about where they live, how much money they have to spend, and what they would like to buy.
The more you know about your potential customers, the more informed you'll be when it comes to making decisions about location and products.
Do some market research before you make any financial investments.
2. Choose Your Location
When it comes to opening a retail store, you'll need a good location. Think about how much footfall you'll get as well as what stores you'll be close to.
If you're hoping to open a premium brand, the last thing you'll want is to be lodged between discount retailers. Similarly, you should avoid opening up too close to a direct competitor.
Retail units can be expensive. Don't be afraid to negotiate over the cost of the rent.  
In addition, it's vital that you have an accessible location, especially if you are considering managed logistics solutions in the future. It will help in transporting your products to your customers and maximize your profit. Therefore, choose a location that has good roads near the town proper and has good footfall.
3. Pick Your Product Range
There are several ways that you can find product ranges for your retail store. These include:
Attending product fairs
Meeting with reps from suppliers or manufacturers
Buying from a wholesaler
It takes some time to find a product range. Be sure you get samples of each product to test.
4. Design Your Shop Fit
Using your space wisely is important for smaller stores. Using digital signs can help with getting your branding and promotions in a small space. Once you know what you'll be selling and where you'll be selling it from, you can set to work designing your shop fit.
Think about how many SKUs you'll be stocking. You'll need to find the right way of merchandising your products. Every product should have its own space and should be easily shopped.
Having a professional shop fit company is important. Your store fit will attract customers in.
Hire a shop fit company to carry out the work for you.
5. Get Your Store Ready to Trade
Once your store is ready you'll need to get it professionally cleaned. Hire a company such as Prestige Janitorial Services to ensure your store is sparkling throughout.
You'll also need to spend some time on your visual merchandising prior to trading. Think about putting the products with the best margins that you've committed heavily to in prime eye-line positions toward the front of your store.
Opening a Retail Store
Opening a retail store is both exciting and daunting. But following the retail business tips in this article will let you know how to open a retail store.
For more informative articles, check out the rest of the blog.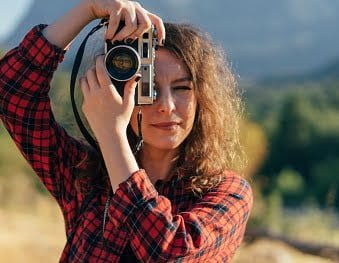 Andrea Parker is a reporter for Zobuz. She previously worked at Huffington Post and Vanity Fair. Andrea is based in NYC and covers issues affecting her city. In addition to her severe coffee addiction, she's a Netflix enthusiast, a red wine drinker, and a voracious reader.