Did you know what 36% of businesses still don't have a website of their own?
With how much people browse the Internet nowadays, you're setting up your business for failure if you don't have one for yourself. Having a website allows you to accept more customers and engage with them. It also helps in scaling your business into the future.
When thinking about creating one, you must first think of what tool you'll use for the job. WordPress is a popular option because of how versatile and intuitive it is. How to create a WordPress website, though?
Read what's below as we take a dive into the process of creating a functional WordPress website. Ensure everything is in order before you launch your business into the world. Start your business with a quality website that will stand the test of time.
WordPress.com vs WordPress.org
First, let's clear things up for anyone who's new to WordPress. Not knowing the difference may hinder your progress right off the bat. WordPress.org is the website that holds most of WordPress's main data.
This is where you get the software that you need to build your website. It's also a central hub for most customers. It has a forum where you can ask questions to other WordPress users.
WordPress.com is the service that they provide for you. It's the platform that you can use to run the website you're developing. It's where you'll be doing most of your work while creating your WordPress website.
Pick a Name For Your Website
The first thing to do when creating a website is to pick a name. Coming up with a simple yet memorable name is important to help your brand expand on the Internet. You want a name that will stick to the minds of your potential audience.
Keep in mind that there are over 2 billion websites on the Internet today. This means that your brand will likely get mixed in and get lost unless it's immediately recognizable. You'll want a name that's not easy to mix up with any of them.
A great way to do this is by using the name of your organization. This is a proper way of cementing your brand to new users from the start.
You can also try to incorporate keywords into your name. This will help you reach your demographic and can help raise your place on search engines like Google.
You then think about your domain name extension. The most common one you'll see is ".com" and it will always be a safe bet for your website. You still have a few options to go for, though.
.net is an option to go for if you encompass more tech-related topics. You can also go for .org if you're affiliated with charities and such.
Choose a Hosting Company
The next step after choosing a name is picking a hosting company. Hosting is what enables your website to be accessible on the Internet. Without a good web host, there's no way for your website to generate traffic.
What's great is that there are many hosting sites for you to choose from, most of which also offer packages for you. See Pressable's hosting plans for small and medium-sized businesses. These will give you an idea of how much you'll spend.
Choose a WordPress Theme
This is what makes WordPress the most used CMS on the Internet today. By default, WordPress websites have a simple and generic aesthetic. You can easily replace this by choosing one of the many themes that WordPress has in its library.
What's great is that you can do this on the WordPress dashboard. You can look for specific themes that suit your website's image from here. You can preview each theme on your website before installation for a streamlined WordPress design process.
WordPress also offers premium themes that you can install on your website. You only need to buy the theme and download it before you can proceed with the installation. As with any free theme, you can apply it to your website from the dashboard.
What's great is that WordPress is always updating their library. This means you'll never run out of options to choose from if you want to update your website's look.
Load Up Your Website
Once you've gotten your website running, it would be best to create content for it. There are two main types of content for your website.
Pages are the first type and are often static. You won't be changing them all that much unless you're updating major information on your website. To add these, you simply have to go to the "Pages" option on your dashboard and select "Add New."
You can then add static content to these pages, like your contact details or where your location is. You can then have your pages displayed on a navigation bar for easier customer access.
Posts are another type of content, ones that you upload and place onto pages. These are your articles, videos, or other types of content. These are also what encourage visitors to browse your website further.
This is why content creation is important for your website. It increases SEO, helping your website reach different corners of the Internet.
Install Plugins
The last agenda on your plate should be personalization. Another reason for users to love the WordPress platform is because of how easy it is to personalize them. These plugins allow you to add more features and designs that you want to have on your website,  just like AB Testing does.
There are tons of plugins available that can help with the functionality of your website. Shopping cart plugins allow e-commerce platforms to be more convenient for their shoppers.
You should also consider getting a security plugin. WordPress is a great platform, but it's vulnerable to attacks because it's an open-source service. This is among the WordPress tips that most beginners don't know about.
### Learn How to Create a WordPress Website Today
Having a website of your own is the best way for you to future-proof your business. Learn how to create a WordPress website and set your business up for success today!
Do you need more help in maintaining, managing, or creating a WordPress website? Check out more of our guides and posts to learn all you can today!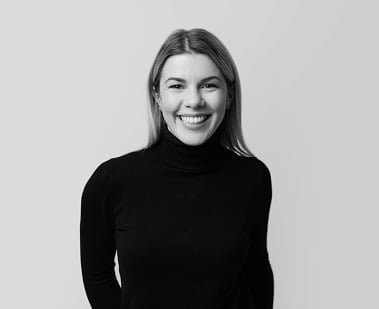 Nicole Ann Pore is a writer, an events host and a voice over artist. Travel, health, shopping, lifestyle and business are among the many subjects she writes about. Through quality and well-researched writing, she informs and even entertains readers about things that matter. She is also interested in film critiquing and filmmaking. Giving all the glory to God, Nicole graduated Cum Laude from De La Salle University Manila, Philippines with a Bachelor's Degree in Communication Arts.