Legal paperwork has been around since 2100 BC, when the Sumerian King, Ur-Nammu put certain laws in place to maintain order among his subjects.
Technically, this wasn't paperwork, since it's inscribed in stone, but it demonstrates mankind's desire for a way to document certain rights and obligations.
This trend is even more evident in today's complex society, where we sign legally-binding forms covering almost every area of our life. Keep reading to discover some interesting facts about the legal standards for these records and more.
1. Legal Documents Are More Common Than You Think
We're bound by legal documents a lot more than we think. They follow us throughout our lives from the day we're born until our demise.
We sign employment contracts when we start a new job, fill in purchase and sale agreements whenever we buy something valuable, and commit to all sorts of other contractual relationships through legal paperwork.
They're a vital safeguard when it comes to protecting our rights concerning others. Sometimes, these documents can initiate legal processes with the potential to change our lives and other people's lives.
Any paperwork that outlines a contractual relationship or pertains to your rights counts as a legal document.
Often these documents revolve around authority, identity, ownership, legal status, or an obligation toward someone else.
These kinds of legal documents include:
Birth certificates
Contracts
Mortgage agreements
Deeds
Titles
Wills
The documents used by law firms when preparing a case or concerning any legal matter are also a kind of legal paperwork.
2. There Are Four Types of Legal Documents
Despite the wide variety of legal paperwork we come across in everyday life, there are four main classes of legal documents. Most legal documents belong to one of these classifications:
Instruments that grant legal rights, e.g., a will or deed
Pleadings submitted at the onset of a lawsuit
Briefs arguing legal facts in favor of someone filing with the courts
Affidavits, which are statements made under oath
Almost every time you sign something that ends with a phrase about the information being true to your knowledge, you're signing an affidavit.
3. Legal Paperwork Follows a Set Format
To maintain consistency and eliminate gray areas, legal documents have a predefined format. This is especially true in the case of court documents.
These papers are so highly standardized that lawyers rarely prepare them from scratch. In most cases, a legal assistant will simply type the new information onto a template created by their law firm.
Many firms have style guides in place to maintain conformity, too.
Most legal documents contain the following parts:
Cover Page
The cover page provides a first look at the contents of a legal document. It usually comprises basic legal elements like the names of the parties, a title, and the date.
Some law firms include their company logo, document ID number, and office address.
Table of Contents
The Table of Contents page, also called a TOC, has a document ID and title, but no page number. The TOC helps the reader navigate key information contained in the attached papers by browsing the headings.
This is particularly helpful during lengthy court cases.
First Page
This simple page contains the title of the document displayed and a numbered list of the parties involved. The introduction clauses appear beneath this list.
Introduction Clauses
Although they're printed on the first page, the introduction clauses are a separate part of the legal document. They contain key information concerning the case.
Introduction clauses are also known as recitals or background clauses.
Operative Clauses
These form the bulk of the legal document. They comprise bolded numbered headings with pertinent information under each one.
Signatory Clauses
Signatory clauses come after the operative clauses. They sometimes occur on a separate page.
Definitions
Definitions are often the first operative clause. They list and explain all the legal terms used in the document. Law firms typically have a house style for presenting these definitions, either in a paragraph or table format.
Schedules
Schedules provide information that supplements the operative clauses. Typically, each one starts on a new page with a numbered heading.
These headings may appear in the Table of Contents.
Appendices
Appendices refer to related items, attached to the main document. They include annexes, schedules, documents, and exhibits, filed using exhibit tabs. You can see examples of exhibit tabs here.
4. Formatting Quirks For Legal Documents
In many cases, you can use any type of paper and ink when crafting and signing legal paperwork. When a court has specific criteria for documents, they will provide a circular outlining these details.
These are the most common requirements for legal paperwork:
Letter-size paper
A legible, conservative font
Margins for comfortable reading, usually 1 to 1.5 inches
Double line spacing for pleadings
1.5 line spacing for other documents
You should type all proper nouns, titles, and header words of important paragraphs in capital letters. Type numbers using letters and figures, e.g. one hundred dollars ($100), and place page numbering at the bottom of the pages, in the center.
When you fill in legal forms, it's best to type or write N/A rather than leave sections blank.
5. Legal Documents Are Vital in Business
Legal documents are important safeguards for both small and large businesses, but they also help you create a good first impression. A potential client will judge you on the appearance of any contract they sign with you.
Neat, up-to-date documents with correct formatting mirror the professionalism of your business. Keep your business documents up to date, so that you or your customers don't need to make written amendments at the time of signing.
Incorrect details on your legal documents could render them null and void. That means you won't have an enforceable agreement with the signatory.
Never enter into an agreement with a client or supplier on a verbal basis. Legal documents provide clarity for everyone concerned and may help prevent costly legal disputes.
Stay on the Straight and Narrow
In summary, legal paperwork includes all documentation that pertains to or may affect the legal rights of the people involved. 
Nowadays, a firm handshake no longer seals the deal. Make sure you read the fine print and leave no clause unsigned when you fill out legal documents.
For more insights about the ins and outs of daily life, keep browsing our blog.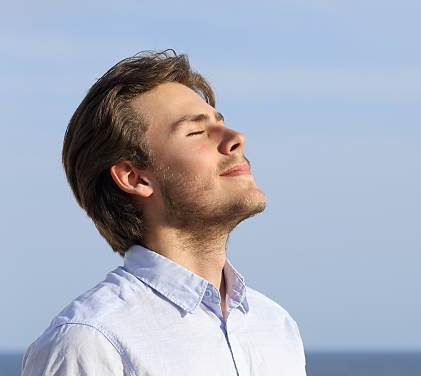 My name is Tom William a expert content creator and SEO expert having Proven record of excellent writing demonstrated in a professional portfolio Impeccable grasp of the English language, including press releases and current trends in slang and details.