Are you looking for a career that combines your passion for medicine? Are you interested in the cutting-edge advancements of technology? Look no further! In today's rapidly evolving healthcare industry, there are countless opportunities for medical professionals.
This is to explore innovative roles that cater to the modern medical needs of patients. We have rounded up five exciting and high-demand medical jobs that you should consider.
So, gear up as we dive into the world of these fascinating careers and discover how they can shape your future in medicine!
1. Physician Assistant
A physician assistant is a medical professional who provides care and treatment. This is under the supervision of a licensed physician. Physician assistants play an important role in providing quality health care to patients. They work in all areas of medicine, including primary care, surgery, and psychiatry.
Physician assistants are trained to perform many of the same tasks as physicians. They take medical histories, conduct physical exams, order and interpret diagnostic tests, and prescribe medications. In some states, they may also perform minor surgeries.
2. Nurses
There are many different types of nurses. They work in a variety of practice settings and have specialized skills. Licensed practical nurses provide basic patient care and medical procedures.
Certified nurse assistants provide basic patient care according to state-specific regulations. There are also specialized roles such as nurse midwives, nurse practitioners, clinical nurse specialists, and prison nurses who provide primary prisoner health. They advise physicians and can diagnose & manage certain medical conditions.
3. Medical Laboratory Scientist
Medical laboratory scientists play a vital role in the diagnosis and treatment of disease. They use their knowledge of chemistry, biology, and physics to perform tests on blood, tissues, and other body fluids.
These tests help doctors to determine the cause of a patient's illness and to select the most effective course of treatment. They work in hospitals, clinics, and laboratories.
4. Genetic Counselor
If you're interested in becoming a genetic counselor, you'll need to complete a master's degree in genetic counseling or a related field. Most programs take two to three years to complete and include coursework in biology, genetics, psychology, and counseling.
After completing your degree, you'll need to pass a national certification exam. This is before you can begin practicing. If you're looking for a challenging and rewarding career in the medical field, consider becoming a genetic counselor.
5. Radiologic Technologist
Radiologic technologists have an important role in today's modern medical field. They use X-rays and other imaging equipment to diagnose and treat patients.
A career as a radiologic technologist is a great option. This is for those who are seeking a medical job with good job security and excellent career advancement opportunities. Radiologic technologists must be able to multitask in very dynamic environments while still providing excellent patient care.
Consider Modern Medical Jobs Today
Medical jobs of today are abundant, with exciting opportunities across various specialties. From fitness and health promotion to medical assisting and nursing, there are a plethora of modern medical jobs to consider.
Whether you're just starting your career or transitioning from another field, there is sure to be a modern medical job to fit your needs. So what are you waiting for? Start exploring and find the perfect job to match your interests today!
Did you find this article helpful? Check out the rest of our blogs!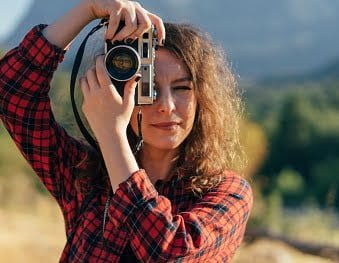 Andrea Parker is a reporter for Zobuz. She previously worked at Huffington Post and Vanity Fair. Andrea is based in NYC and covers issues affecting her city. In addition to her severe coffee addiction, she's a Netflix enthusiast, a red wine drinker, and a voracious reader.