Understanding the importance of good dental health to your family is vital. Establishing an allowance for tooth brushing, flossing, and visits to the dentist regularly is key. The tricky part is how to get your kids to cooperate with these tasks every single day.
However, understanding your child's general health better can help. Dental questions are important if you aren't sure about healthy dental habits for your child. Knowing basic answers about swallowing, brushing, flossing, and toothpaste can help you keep track of your child's dental hygiene.
Read on for the crucial questions you need to answer to reduce your risk of tooth decay.
Common Dental Questions
Many people have common questions when it comes to dental health. Some of these questions are the following:
How Often Should I Visit the Dentist?
It is highly recommended that you visit your Dentist every 6 months for a general check-up and cleaning of your teeth and gums. This helps catch any problems before they become larger and more painful issues. Visiting the Dentist more often may be necessary depending on your individual dental needs.
People who tend to need more visits could include those who are pregnant, have diabetes, or use tobacco products. A comprehensive visit, with X-rays and other tests, might be done every 2 years, and if you wear dentures. No matter the frequency, the best way to maintain healthy teeth and gums is by visiting the Dentist regularly.
Do Cavities Cause Bad Breath?
To know the answer to a dental question: Do cavities cause bad breath? The answer is yes.
Cavities form when bacteria in the mouth release acid that eats away at the tooth's enamel, forming a hole. This hole gives bacteria an ideal place to hide and multiply.
In addition, other causes of bad breath may include gum disease, dry mouth, sinus or throat infections, smoking or drinking, certain medications, or poor dental hygiene. Treating any existing cavities is essential for getting rid of bad breath. Once they're treated, the bad breath usually goes away.
What's the Right Way to Brush and Floss?
Brushing and flossing are important components of your dental health routine. Understanding the right way to brush and floss is essential to ensure optimal oral health.
Experts recommend brushing your teeth twice a day for two minutes each time. It is also essential to use a toothbrush with soft, rounded bristles. Aim to brush at a 45-degree angle with the gum line and use short, back-and-forth motions to remove plaque.
Follow up with flossing once per day. When doing so, move the floss around the tooth in a C-shape motion.
Be sure to floss gently and be mindful of not gasping down hard on the gums. If done consistently and correctly, it can help reduce plaque buildup, tooth decay, and gingivitis.
How Does Diet Affect Dental Health?
A good diet is key to dental health. While it's well-known that sugary snacks increase the risk of cavities, there's a lot more to consider when it comes to diet and dental health.
Starchy and processed foods are also a factor. These foods break down into simple sugars that bacteria love to feed on, and can create an excess of acid in your mouth. Eating a balanced diet, limiting sugary junk food, and avoiding foods high in starch and acid can make a huge difference in your oral hygiene.
Cheese and other dairy products, as well as crunchy fruits and veggies, contain calcium and other nutrients that help keep teeth strong. Water is also essential, as it helps to flush away bacteria and food particles throughout the day, keeping tooth decay away. Eating healthy is one of the most effective ways of keeping your teeth and gums healthy and strong.
Why Is Fluoride Important?
Fluoride is a mineral that is naturally present in all water sources. Not only is it found in water, but it is also present in foods, some toothpaste, and oral health products. It is important for the health of our teeth and gums.
The fluoride helps protect the teeth from decay caused by bacteria. When teeth come into contact with fluoride, it helps absorb into the enamel of the teeth, making the surface of the teeth stronger and less prone to decay. It also helps to reverse the early stages of cavities by forming a more protective substance on the surface of the teeth.
What's the Connection Between Gum Health and Overall Health?
Good gum health is essential. Bacteria that build up in the mouth and cause gum disease can enter the bloodstream and affect other body parts.
Various studies have linked periodontal diseases to more serious conditions such as diabetes, heart disease, stroke, and certain cancers. This is because the bacteria can travel throughout the body and increase inflammation, leading to other issues. Taking care of your teeth and gums will help to protect your health and wellness.
Maintaining Optimal Dental Health
Maintaining optimal dental health is an essential part of taking care of yourself. It's important to consider the following:
Stick to a Consistent Oral Care Routine
Regular brushing and flossing are the foundation of good oral hygiene. Brush your teeth at least twice a day using fluoride toothpaste. Flossing once a day helps remove food particles and plaque between teeth and along the gumline.
Choose the Right Products
Selecting the right oral care products is essential. Look for toothpaste with fluoride to strengthen enamel and fight cavities.
Choose a toothbrush with soft bristles to avoid damaging your gums and enamel. Electric toothbrushes can also be effective in thorough cleaning.
Stay Hydrated
Drinking water is essential for your overall health and helps maintain oral health. Water helps wash away food particles and bacteria that can lead to cavities and bad breath.
Avoid Tobacco
Tobacco products, including cigarettes and smokeless tobacco, harm oral health. They can cause staining, gum disease, and even oral cancer. Quitting tobacco can greatly improve your dental health.
Discover More About Dental Health
Overall, being informed about dental health is important to ensure good oral hygiene. Researching common dental questions and visiting a reliable dental professional can help you gain a better understanding. Take action today and make wise choices for your oral health.
If you found this article helpful, browse the rest of this section to ensure you catch our latest blog.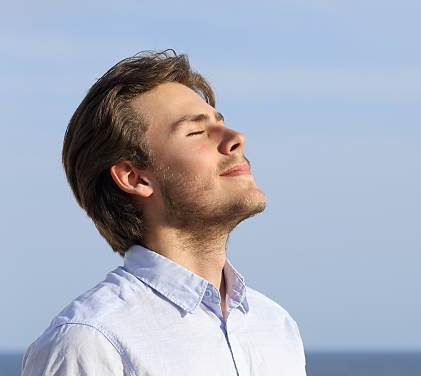 My name is Tom William a expert content creator and SEO expert having Proven record of excellent writing demonstrated in a professional portfolio Impeccable grasp of the English language, including press releases and current trends in slang and details.