Do taxes stress you out year after year? Most of us don't look forward to tax time, but if you truly dread doing taxes, you don't have to suffer from anxiety.
Think you need to hire a lawyer? You may be right.
According to Pew Research, 56% of Americans say they pay someone else to do their taxes. Many of us don't have the time or desire to pore over many pages of tax documents and do hours' worth of calculations. And when it comes to complicated tax situations, the bottom line is that it's just better to have an expert filing for you.
If you're not sure if you want to DIY your taxes or hire a tax attorney, why not see how you measure up to others? Here's a look at the most common reasons why people opt not to do their taxes and hire a lawyer instead.
1. Get a Better Refund
Your taxes may or may not seem complicated, but if you don't get the best refund amount possible, you're missing out. The best lawyer for your tax situation will be someone who isn't intimidated by complicated tax scenarios.
Besides keeping you from owing huge amounts of money, they'll know the tax regulations in your state and at the federal level and point out where you can save- in ways you probably never imagined.
2. Let a Lawyer Deal With the IRS for You
A tax litigation attorney means more than just doing taxes for you. They may be able to sue if you feel you paid more in taxes than you should have.
Most importantly, they can talk to the IRS on your behalf, especially about detailed matters you are not familiar with. If you feel bewildered on the phone with the IRS, it's a sign that you need to have a tax attorney take over for you.
3. Avoid Getting Audited
If you find yourself or your business getting audited, you will need legal help. You may have missed something on your taxes and need a legal professional to help you get it all straightened out. The IRS will usually work with you if you have a competent attorney helping you understand what is going on.
4. Lower Your Stress Levels
Doing taxes can be stressful because it's tedious. And many people find doing taxes unpleasant because they're afraid of missing something or making a mistake.
If you can afford a tax lawyer, hire one to help you and alleviate the stress in your life. There's nothing to lose but your high blood pressure!
5. Stop Problems Before They Start
No one wants to face tax-related legal issues. So how do you avoid them?
The best way to get rid of them is to keep them from developing in the first place. Hiring a competent tax attorney to deal with your tax matters will ensure that your taxes get done correctly from the start.
Now You Know Why You Should Hire a Lawyer to Handle Your Taxes
So now you know the most common reasons people hire a lawyer to do their taxes. If you're stressed because of your tax situation, don't go it alone. Get professional legal help!
For more articles about legal issues, technology, and more, check out the rest of our blog!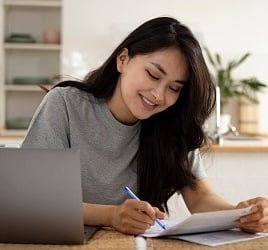 Amanda Byers is a graduate of Columbia, where she played volleyball and annoyed a lot of professors. Now as Zobuz's entertainment and Lifestyle Editor, she enjoys writing about delicious BBQ, outrageous style trends and all things Buzz worthy.