They say a broken clock is right once a day. We all have visible and untreated signs of alcoholism clocks ticking away in our cells, waiting to go off.
If you suspect someone close to you is suffering from alcoholism, of course, you should do something. You should never ignore the alcoholism signs.
These signs are actions and behavioral changes. They can only happen inside an alcoholics' body. Here are some of the most common signs of alcoholism.
1. Drinking Heavily Alone
Drinking heavily alone is a tell-tale sign of alcoholism that should never be ignored. If someone drinks alone more often than in the company of others, it's a sign that their drinking has become a solo activity.
This behavior may be a way for them to cope with emotions and situations that they don't know how to deal with or an indicator that they're using alcohol to self-medicate.
When this type of symptom occurs, this should not be taken lightly. Start assessing yourself and think of possible ways to treat the alcohol issues.
2. Lying About Drinking Levels
Lying to people about their drinking capacity or level is another sign to look out to. Lying or downgrading the amount that you consumed or even telling that you did not drink even if you did, is definitely a warning sign.
This can be a defense mechanism of an alcoholic or if they are trying to avoid judgment from the people around them. Another reason for lying is they tend to avoid confrontation and would prefer to continue and preserve their drinking habit.
3. Drinking Alcohol First Thing in the Morning
Upon walking up, drinking alcohol first instead of the usual morning routine could be a sign of alcoholism. This is much proven true if it includes other signs of alcohol dependency or symptoms.
If you are having feelings of powerlessness over alcohol, it is time to seek help from professionals. This will help you cope or deal with the condition for a better life.
4. Having Withdrawal Symptoms When Not Drinking
If you are drinking for quite some time and stop, you might experience withdrawal symptoms such as hand tremors, nausea, vomiting, loss of appetite, and mental problems. This only shows that your body is already dependent on alcohol.
This sign of alcohol addiction should be taken seriously. Professional and emotional help from loved ones should be felt to avoid deepening the dependence.
5. Problems at Work
If you are starting to have problems at work, like lost productivity due to absenteeism, it is time to check on yourself and get the help you need to avoid further damage to your work.
If not treated right away, this can affect your problem-solving skills, social skills, concentration, coordination, and ability to work effectively. This will result in a loss of trust in your employer and teammates.
Identifying These Signs of Alcoholism
Alcoholism is a severe problem that should never be ignored. It leads to physical, social, and psychological issues that can be detrimental if left untreated.
If you are concerned that you or someone you care about has signs of alcoholism, contact a professional for help. Treatment is available and can make a huge difference.
Found this interesting? Read the rest of our blog and learn more!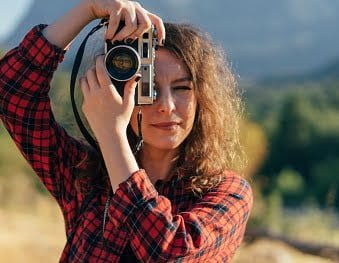 Andrea Parker is a reporter for Zobuz. She previously worked at Huffington Post and Vanity Fair. Andrea is based in NYC and covers issues affecting her city. In addition to her severe coffee addiction, she's a Netflix enthusiast, a red wine drinker, and a voracious reader.