Writing is one of the few skills that can take you pretty much anywhere in the world. Even nowadays, it's still one of the most reliable tools we have at our command. On top of that, it can take you in thousands of different directions.
Are you an aspiring content writer? Are you looking to make a name for yourself with quality blog posts and articles? If so, keep reading this post.
We will break down what qualities a creative content writer needs to succeed. Let's dive in!
Table of Contents
1. Choose Your Medium Wisely
Depending on the project at hand and the kind of impact you want to have, you should carefully choose the medium for your creative writing. Popular types of content writing include blog posts, e-books, reports, and articles.
Different mediums require different approaches, formatting, and style of writing. Consider your target audience and research their preferences before choosing your medium.
2. Prioritize Quality Over Quantity
Making sure the content is engaging, well-written, and has a purpose should be at the forefront of every content writer's mind. It doesn't matter if the content is a blog post, an article, or an email.
The goal is to create something that grabs readers' attention and puts your message across in a clear and concise manner. When it comes to editing, go through the work multiple times and respond to feedback to make sure everything is high quality before it goes out to the public. Quality should be the top priority.
3. Create a Structured Writing System
Creating a structured writing system is a great way to ensure you're always pushing yourself to create creative content. Planning ahead and setting up a schedule for yourself helps you stay organized and motivates you to get writing done on a regular basis.
Brainstorming with fellow writers can help keep your ideas fresh and ideas streaming. It also helps you come up with out-of-the-box ways to approach a project and hone your craft.
Setting aside time each day for writing can help get you into the groove of working consistently, which is so important for producing your best work. When writing blogs, for example, don't be afraid to take risks and think outside the box to keep readers interested, engaged, and coming back for more.
4. Know Your Audience
It's vital to stay informed about your target market, interests, and needs. This way, you can create good content that'll be better received since it'll be highly relevant and tailored to them.
Research can come from surveys, polls, interviews, comment sections, social media posts, and more. Research helps you spot any blind spots in your niche and see where you can make valuable contributions.
5. Utilize Technology to Enhance Output
Technology can help budding content writers develop a platform to market their talents ranging from creative portfolio development to finding freelance writing opportunities. Utilizing the right software to help with research, note-taking, grammar, and spelling can assist in effectively compiling the work and ensuring high-quality content.
Additionally, using a paragraph rewriter allows writers to express the same ideas using different words and phrases.
Unleash the Creative Content Writer in You
Content writing is an important business skill that can benefit companies large and small. By following the smart tips outlined in this article, a creative content writer can maximize creativity, create valuable content, and reach their goals.
Start today by committing to practice regularly – the results will follow!
Check out our other blog posts for more lifestyle tips and advice!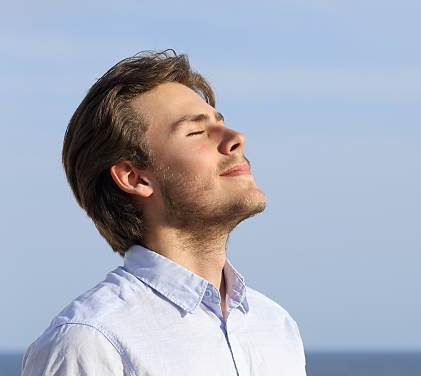 My name is Tom William a expert content creator and SEO expert having Proven record of excellent writing demonstrated in a professional portfolio Impeccable grasp of the English language, including press releases and current trends in slang and details.