Taking a trip can open your mind, widen your perspective, and refresh your soul.
If you have been dreaming of your next big trip and want to make it a reality, keep reading. Learn how to travel more and have great experiences without breaking the bank.
Some of these travel tips may be right up your alley. From working in a remote position to using your vacation days, we have the best vacation ideas for you. Let's dive right in!
1. Make a Plan and Set Goals Each Year for Travel
An effective plan allows you to set reasonable expectations for the trips you would like to take. You need to identify potential travel destinations so you can set a budget for them.
Creating a vision of where you would like to go and what you would like to do helps you to stay focused on your travel goals. These specific goals will allow you to realistically track your progress and stay motivated.
Keep in mind that setting manageable goals can help you get the most out of each trip, prioritize experiences, and share lovely memories with your loved ones.
2. Save Up Some Money
Saving up for a trip can be one of the best ways to ensure an amazing experience. To do this, make sure to:
set aside money each month
focus on what you can afford
know what covers a vacation or two
Also, try for cheap travel days when possible, such as getting an early morning flight or visiting cities during the cheaper seasons. Check for unique options like house-sitting, sharing a rental space with friends, or volunteering away from home.
Finally, look into alternative transportation methods like buses, trains, or even bikes to get to your destination. All of these options are great ways to save up and be able to travel with a low budget!
3. Sign Up for Different Travel Deals
If you're a frequent traveler, sign up for airline loyalty programs, and don't forget to ask for discounts when booking. Listening to travel podcasts or joining travel groups can provide you with timely information about the current deals available.
You may also consider using rewards points if you've gathered them at a hotel chain or credit card company.
Explore different options, and don't limit yourself to one site. Following these steps can make traveling a regular activity and enjoy the numerous opportunities the world has to offer.
4. Use a Travel Advisor
Traveling is an incredible experience, but it can be challenging and time-consuming to plan the perfect getaway. The best way to ensure an extraordinary vacation is to use a travel agent.
With a professional's knowledge and experience, your escape will be well-planned and stress-free. Additionally, they'll find the best deals and discounts on flights, hotels, and attractions just for you.
They can even recommend a variety of cultural experiences or unique activities to your specific needs. Ultimately, they can take care of all the paperwork, leaving you more time to plan your activities and sightseeing excursions.
The Best Tips on How to Travel More
Traveling is a great way to explore the world and find adventure. With great ideas like online discounts, travel rewards, and more, you can easily make your dream trip a reality.
So what are you waiting for? Get out there and find out how to travel more without breaking the bank.
Did you find this article helpful? Check out the rest of our blog now!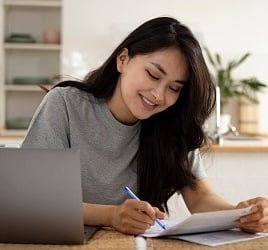 Amanda Byers is a graduate of Columbia, where she played volleyball and annoyed a lot of professors. Now as Zobuz's entertainment and Lifestyle Editor, she enjoys writing about delicious BBQ, outrageous style trends and all things Buzz worthy.