Are you planning a commercial move?
Whether you own a small or medium-sized business, everyone has to move at some point. Moving your company into a new location can be exciting, but it can also be stressful. With so many office items to pack, it's not easy to coordinate everything with the moving company.
To make the entire commercial moving process easier for everyone, there are a few things that you can do. To learn more about commercial moving preparation tips, keep reading.
Table of Contents
1. Create a Detailed Plan
Start by establishing a timeline of the key tasks that need to be completed and work backward from your final moving date. Once you've identified each of these tasks, assign them to individuals or teams, and be sure to check in with them regularly to ensure tasks are completed on time.
Don't forget to create a checklist of everything that will need to be moved and create an inventory of all of your office items and furniture. When packing, be sure to label your boxes and use different colored labels to indicate the type of items being moved.
2. Hire Professional Movers
Start by asking for recommendations from friends and family who have used their services. Ask how their move went, if they experienced any problems during the relocation, and if they would use the service again. A professional moving service will also provide insurance and 24/7 customer support.
Confirm your move date with the company early in the process to ensure their availability. Ask them if they have extra services available to help with the move, such as packing, storage, or transporting large items. Make sure to ask for any special instructions or requirements- such as necessary paperwork- before the move, as well.
3. Declutter and Downsize
To ensure that the moving services are as smooth and efficient as possible, it is important to go through your belongings and decide what to keep and what to dispose of. Begin by making a list of available resources and begin sorting items into donate, discard, and keep categories.
Start by assessing which items are necessary to keep and then consider if it is possible to donate or discard anything that is no longer needed. To help with the decluttering process, it is important to be realistic and honest when making decisions. Purging items that are not commonly used in the business can reduce the chances of damage during the move and make unpacking easier.
4. Create a Packing and Labeling System
Start by visualizing what items will need to be moved separately and then begin to label all items to better identify them. Using a variety of labeling supplies, such as colored tape, stickers, and tags, make the process much simpler. All boxes, carts, and packing materials should be labeled with the room it is going to and whether the contents inside are fragile or not.
To maximize the efficiency of your move, think about labeling items according to size, shape, weight, and purpose. This will help when loading and unloading your belongings more quickly and efficiently.
Make Your Commercial Move One To Remember Today
A commercial move can be stressful if not properly prepared for. However, by following the tips outlined in this article, you can decrease the stress associated with planning for a commercial space.
Don't forget to plan for every step to make your transition a success. If you need assistance with your commercial office, call a professional today to get the help you need.
You can read more helpful advice on our other blog posts.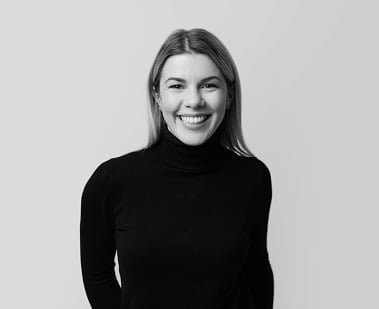 Nicole Ann Pore is a writer, an events host and a voice over artist. Travel, health, shopping, lifestyle and business are among the many subjects she writes about. Through quality and well-researched writing, she informs and even entertains readers about things that matter. She is also interested in film critiquing and filmmaking. Giving all the glory to God, Nicole graduated Cum Laude from De La Salle University Manila, Philippines with a Bachelor's Degree in Communication Arts.