Are you looking to step up your fashion game? If so, you're not alone.
Industry experts say that fashion is one of the hardest trends to keep up with because it updates so often. Celebs also set a high standard for looking stylish. If you don't have the money to buy new clothes, you still need to look fashionable.
That said, how to look expensive on a budget? How do you improve your fashion style without breaking the bank?
Here are some tips to up your style game while staying budget-friendly.
Table of Contents
1. Thrift Store Treasures
One of the most budget-friendly ways to achieve an expensive look is by exploring the world of thrift stores and second-hand shops. These hidden gems are filled with pre-loved clothing items that can pass for high-end pieces with a little bit of imagination and effort.
Start by keeping an eye out for classic and timeless pieces like blazers, button-down shirts, and tailored trousers. These staples are the building blocks of a sophisticated wardrobe. Don't worry if they don't fit perfectly; a good tailor can work wonders.
Remember, the key is quality over quantity. It's better to have a few well-fitting, high-quality items than a closet full of fast-fashion pieces.
To make your thrifted finds shine, pay attention to details like buttons and stitching. Replacing old or mismatched buttons with sleek, uniform ones can upgrade the look of a piece. Additionally, consider investing in a clothing steamer to keep your thrifted garments looking fresh and wrinkle-free.
2. Accessorize Wisely
Accessories can make or break an outfit, and they're also a fantastic way to look rich without breaking the bank. While genuine designer accessories might be out of reach for most of us, there are plenty of affordable alternatives that can give you that same elevated vibe.
Invest in a good quality, classic watch. A timeless timepiece can elevate any outfit and exudes sophistication. Look for watches with simple, clean designs that can easily complement a variety of looks.
Another cost-effective way to make a statement is by selecting high-quality, faux leather handbags. Opt for clean lines and neutral colors that can be paired with multiple outfits. These bags will not only add a touch of luxury to your ensemble but also prove to be versatile and practical.
Don't underestimate the power of jewelry. Invest in a few key pieces like a classic pearl necklace or stud earrings. These timeless accessories can be worn with both casual and formal outfits, giving you a refined look every time.
3. Tailoring Matters
Even if you can't afford classy expensive outfits, you can still look like a million bucks by ensuring that your clothes fit you perfectly. The secret weapon here is a skilled tailor. A well-tailored outfit can instantly transform an affordable garment into something that looks custom-made for you.
When shopping for budget-friendly clothing, focus on the fit in key areas like the shoulders, waist, and sleeves. You can always have a tailor adjust the length or take in the sides if necessary. It's amazing how a few simple alterations can make a world of difference.
Consider buying clothing a size up and then having it tailored to fit your body. This is a great strategy for snagging bargains and making them look like they were made just for you.
4. Search for Sale Items
One of the easiest ways to upgrade your style without maxing out your credit card is by hunting for sale items. Sales aren't just reserved for end-of-season clearance; you can find discounts and deals throughout the year if you know where to look.
Start by exploring your favorite brands' websites and signing up for their newsletters. This way, you'll be among the first to know about upcoming sales and exclusive promotions.
Another excellent strategy is to browse online marketplaces and outlet stores. These platforms often offer high-quality clothing and accessories at a fraction of the original price. Remember to keep an eye out for keywords like "clearance," "discount," or "outlet" when you're shopping online.
Ready to start your search? Try visiting Porterist to find a wide selection of discounted fashion items. It's a fantastic resource for scoring affordable yet stylish pieces to elevate your wardrobe.
5. DIY Couture
Ever wondered how to give your wardrobe a custom touch without spending a fortune on a personal stylist? Look no further than the world of DIY couture. With a bit of creativity and some basic sewing skills, you can transform basic, inexpensive garments into one-of-a-kind fashion statements.
Start by picking up a sewing kit and watching some beginner-friendly tutorials online. You'll be surprised at how easy it can be to alter the fit of a dress, add unique embellishments, or even create your accessories. Not only does this allow you to tailor your clothing to fit your body, but it also adds a personalized touch that screams luxury.
Experiment with adding buttons, patches, or embroidery to your clothes. You can even distressed jeans to give them that trendy, worn-in look. By mastering a few simple techniques, you can turn budget-friendly pieces into bespoke fashion statements.
6. Master the Art of Mixing and Matching
You don't need a closet bursting with designer labels to look expensive. It's often the way you mix and match your clothing that elevates your style. Start by building a versatile wardrobe of classic, timeless pieces that can be combined to create various looks.
Invest in well-fitted basics like a white button-down shirt, a tailored blazer, a pair of high-quality jeans, and classic black pumps. These pieces can serve as the foundation for a wide range of outfits, from casual to formal.
Once you have your wardrobe staples, experiment with different combinations. Try pairing a crisp white shirt with a blazer and jeans for a polished yet approachable look. Or, dress up a simple black dress with statement jewelry and killer heels for a night out.
A Guide on How to Look Expensive on a Budget
Dressing to impress doesn't have to be an expensive endeavor. By using these six tips on how to look expensive on a budget, you can rock any outfit and turn heads. From swapping out plain tees for a statement piece to experimenting with bold colors, you can dress to impress with a minimalist budget.
Try it out today, and gain confidence in your style!
Did you like this article? If so, we have loads of other informative content to share. Browse more of our latest news and blog posts!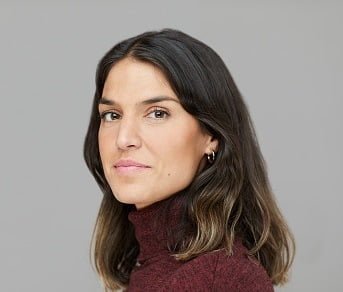 Lisa Eclesworth is a notable and influential lifestyle writer. She is a mom of two and a successful homemaker. She loves to cook and create beautiful projects with her family. She writes informative and fun articles that her readers love and enjoy.