Starting a medical practice is an exciting endeavor for practicing physicians. It's a place where you can practice medicine and help patients in your community. When you start a medical practice, you aren't only going to be involved as a physician, but you also have to act as a business person. So here are five steps to take before starting a medical practice.
Organize Funding
The first step to opening any business is to get your funding organized. You don't have to use all of your personal finances to open your medical practice. You can obtain a loan to open your medical practice. If you need to seek funding from a loan, it is in your best interest to create a business plan. Your business plan can outline the costs of opening your practice as well as operating costs. It will also help you to plan out how you will run your business and bring in patients.
Many costs come with opening a practice. Not only do you have to find a location for your practice, but you must also invest in medical equipment and supplies. As well as office supplies and other day-to-day items for your practice to run smoothly. If you're looking for more information on financial planning for your practice and medical care you check out tips from Physicians Thrive.
Prepare the Business to Open
When you open a business, you need to get the right forms in place. You'll need to decide if you are going to open as an LLC and obtain the proper tax ID for your business. You may also want to open a business bank account. This ensures that the money from your practice does not get confused with your personal finances and can make it much easier to keep track when tax season rolls around. This is also the time that you will want to get the insurance providers you're going to work with credentialed. Each company will have different processes for payment so you will have to submit for each one that you would like to work with.
At this time, you'll also need to purchase insurance for your practice. Medical professionals need to have the proper insurance. No one ever plans for an accident and you want to make sure that your practice is insured in case there is ever an accident or emergency.
Get Equipment
Medical practices require a lot of different equipment. You'll first need to obtain the proper medical equipment for your practice. If you are specializing in something specific like cardiology you'll also need to think about getting that specialized equipment as well. You can find used medical equipment from other practices that are closing or upgrading their equipment. You can also purchase new equipment for your office and will need the basics like examination tables and thermometers.
In addition to medical equipment, you will also need to obtain the proper office equipment. This includes things like desks, waiting room furniture, and computers. When it comes to scheduling and paying your employees, you will also need to purchase different software for your practice. There are services that you can purchase that can automate medical billing to your patients which can make the office work more efficient.
Hire Staff
When starting your medical business you may have partners or physicians in mind that you would like to hire. It's important to work with people that get along and can work together as a team when necessary. In addition to medical staff, you'll also need to hire staff to help with the office and business management of your practice.
Some staff members you'll need to hire include office managers, cleaning staff if you own your whole building, and any outside services you may want to offer your patients. You'll also want to consider hiring an accountant to help track your business finances and the day-to-day operations of the practice.
Open Your Practice
Once you have all of the proper paperwork, equipment, and staff you're ready to open your private practice. This is the time when you should reach out to your local community for patients and start seeing people. You'll be able to help out patients and become a very active part of your area.
Conclusion
Opening a private practice takes a lot of work and patience. But it's worth it to have a business that you can call your own. Not only do you get to help patients in need, but you can provide a place for excellent physicians to thrive.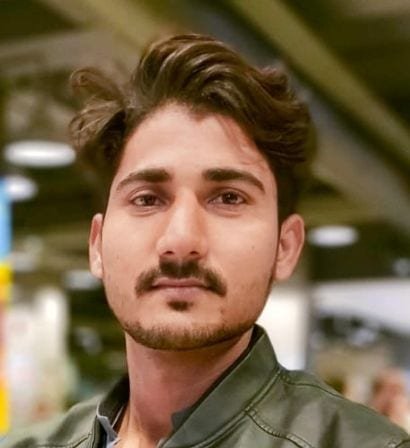 Arman Ali, respects both business and technology. He enjoys writing about new business and technical developments. He has previously written content for numerous SaaS and IT organizations. He also enjoys reading about emerging technical trends and advances.